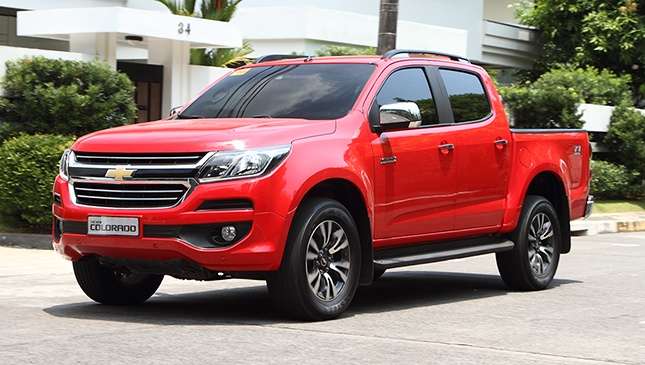 On paper, the new Colorado is truly impressive. The 2.8-liter Duramax in-line-four diesel, equipped with a variable-geometry turbocharger, produces 200hp and 500Nm. It feels capable, controlled and intuitive, with the long-travel throttle pedal providing well-modulated forward thrust. The digressive dampers produce a soft, comfortable ride.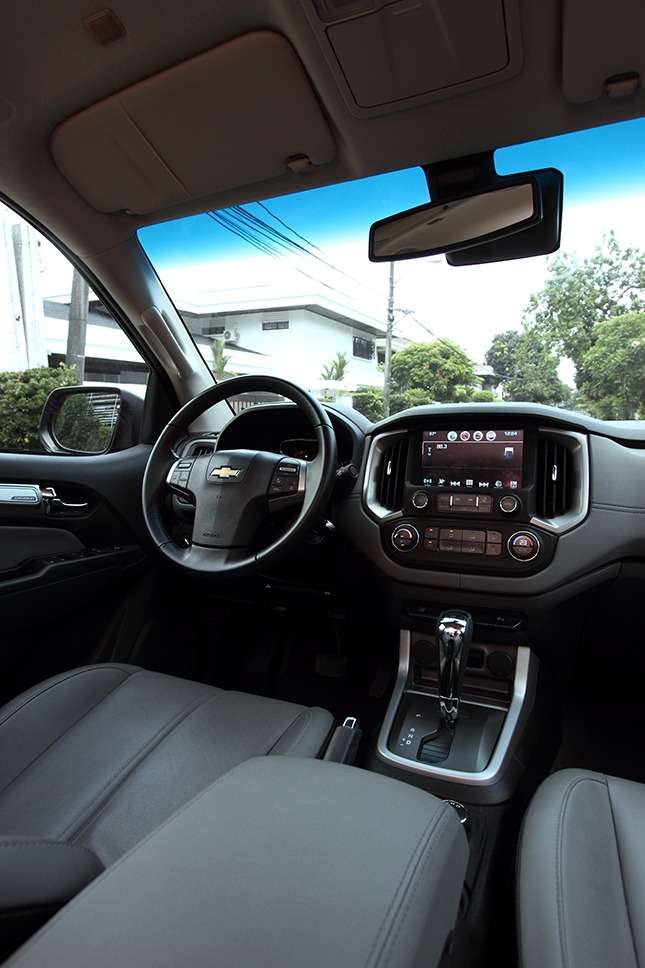 ADVERTISEMENT - CONTINUE READING BELOW ↓
The MyLink multimedia system plays decent tunes, and has an 8in touchscreen serving as its interface. On the highway, the Colorado is a fast, efficient cruiser, devouring miles rather than fuel at an alarming rate; my quick calculations reveal I averaged 12km/L over 250km. Not too shabby, considering I wasn't being an angel on the road. In terms of safety, the Chevy shines as well. There's a forward-collision alarm, lane-departure warning, a backing-up camera, parking sonars, ABS-EBD brakes, and multiple airbags.
The Colorado is something you'll easily make an emotional connection with, if you love big, bad pickups. That's the good part. The not-so-good part follows.
NVH refinement has truly leveled up over the previous generation, but the truck still isn't as refined as its Japanese counterparts. And on long drives, the noise from the engine can be tiring, permeating into the cabin and waking up my wifey and our fur-baby from time to time.
Though the interior has improved a lot, eliminating a lot of the cheap feeling, the graphics of the driver's display and the infotainment system look so '80s-cheesy. It somewhat cheapens the impressive dash architecture and seats. Speaking of seats, the driving position is outstanding: comfortably upright, with loads of room for my big belly, tree-trunk thighs, and boat-like shoes. But the pedal box could have been moved in toward the firewall, and the steering column would have massively benefited with tilt-and-reach adjustment.
Ultimately, the nitpicking is just that: nitpicking. The problem is, the competitors also pack their own impressive tricks. The Colorado is finally finding its way, taking the fight right up to the Japanese; it just needs a bit of tweaking to really get on the same level of sophistication, refinement and presence. If you do buy one, you'll be happy especially if you do a lot of off-roading, hauling or towing.
ADVERTISEMENT - CONTINUE READING BELOW ↓
Recommended Videos
SPECS: Chevrolet Colorado 2.8 LTZ 4x4 AT
Price: P1,689,888
Engine: 2.8-liter turbodiesel I4
Power: 200hp @ 3,800rpm
Torque: 500Nm @ 2,000rpm
Transmission: 6-speed automatic
Layout: 4WD
Seating: 5
Score: 15/20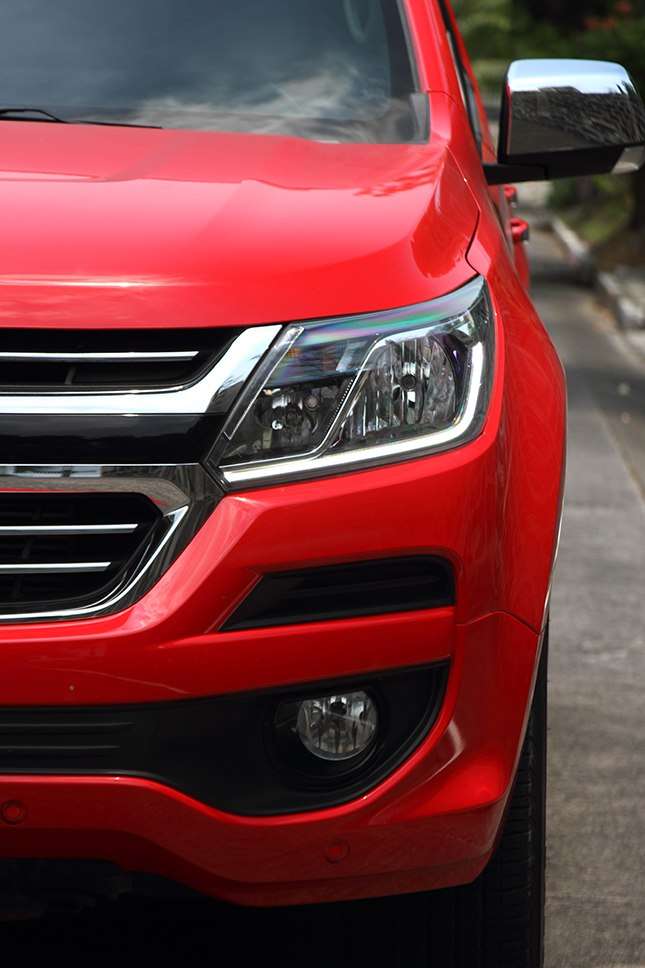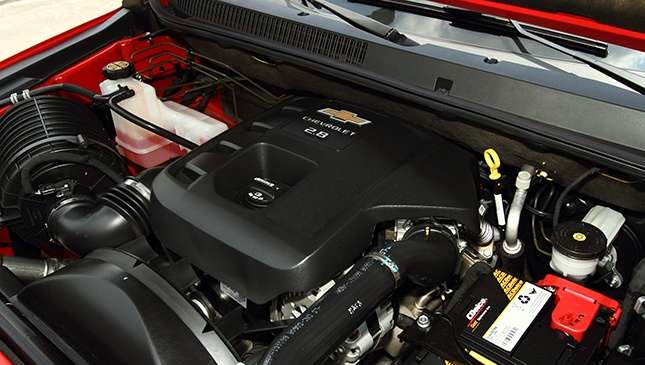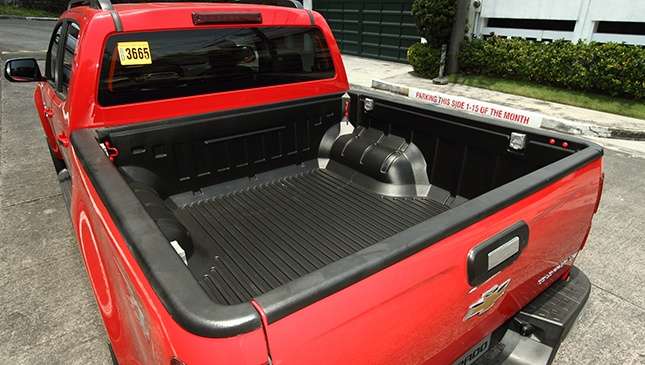 ADVERTISEMENT - CONTINUE READING BELOW ↓