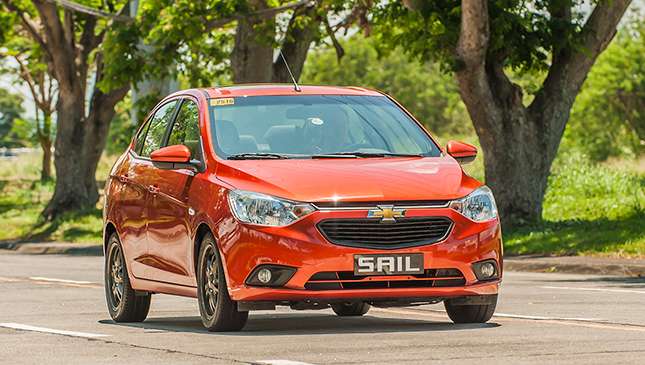 A new new round of tax hikes appears inevitable. Like the proverbial sword of Damocles, it will likely pierce the heart of the local car industry in the near future, triggering major shifts in market preference because of the drastic changes in pricing, especially of luxury vehicles.
ADVERTISEMENT - CONTINUE READING BELOW ↓
This situation, however, puts Chevrolet Philippines in a strategic edge now that it has launched the Sail, a subcompact sedan with simple yet smart features. Under the proposed tax increase, cars in this category will likely be slapped with 30% excise tax; the higher the segment, the heavier the tax penalty. The Sail can then be likened to a perfect golf swing that hits the ball right in the sweet spot, because its variants (1.3 LT MT, 1.5 LT AT, and 1.5 LTZ AT) are safely within the P600,000-to-P1.1-million range. If this were a real golf game, then Chevrolet would already be guaranteed the 'longest drive' award.
Price has a big bearing in any automotive purchase decision, but it's not everything. Buyers also give a lot of weight to design. In the case of the top-of-the-line Sail 1.5 LTZ, while it's not the fanciest in its class, it can be proud of its simple but functional styling. There are no body claddings, big wings, flashy bumpers, or bulging over-fenders, but this is compensated by the stylish body lines, the well-chiseled front end, and the sporty-looking headlamps and foglights.
ADVERTISEMENT - CONTINUE READING BELOW ↓
Recommended Videos
The Sail can thus be likened to a sexy lady who looks more alluring without makeup. Its beauty isn't merely skin-deep. The orange paint job and the contrasting gunmetal alloys add to the appeal, as does the curvaceous tail end.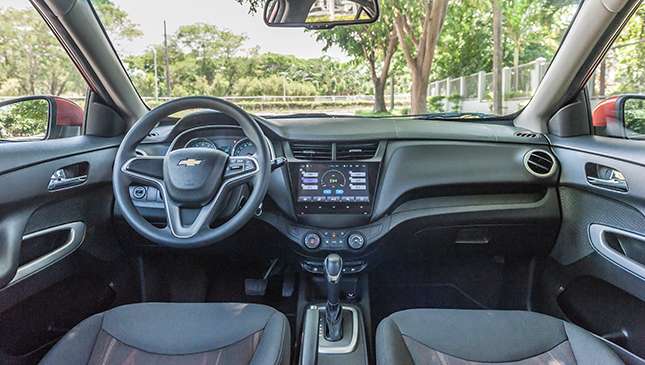 Inside, simplicity is still the name of the game. Despite the presence of the retractable moonroof and large 9-inch touchscreen head unit, the Sail's cabin still appears plain. Even the auxiliary audio controls on the steering wheel aren't luxurious-looking, but they are very helpful in keeping the driver focused on the road while scanning radio channels, selecting tracks, or adjusting the audio volume. Of note, I'm always tuned in to AM stations for traffic updates, and I can't help noticing the poor radio signal reception of the car's multimedia system.
ADVERTISEMENT - CONTINUE READING BELOW ↓
When the new tax scheme is approved, prospective car buyers will likely set their sights on just two vehicle categories: subcompact and mini. For practical and safety reasons, more people will likely go for the former—it will offer more interior space and engine power.
This is where the Sail shines best. It offers ample head- and legroom for all occupants, and cargo space big enough to take two golf bags or scuba gear. That said, a little more improvement on NVH levels will be very much appreciated; the engine noise—particularly the cooling fan—can be heard in the cabin when the car is stationary. Also, the steering becomes lighter as you pick up speed, and there's noticeable body roll when cornering. Overall, though, the vehicle is stable in quicker highway running even when confronted by strong crosswinds at 150kph, and floats impressively over imperfections on rugged roads. I also love visibility all around, supplemented by the rear sensor and the reversing camera.
ADVERTISEMENT - CONTINUE READING BELOW ↓
This being a daily transport, engine performance is crucial. The Sail's 1.5-liter engine that spews out 107hp is punchy enough to make the driving experience feel a bit sporty. It's mated to a smooth-shifting four-speed automatic transmission that's very convenient for city use. There's a manual mode, but the button on shifter is barely visible.
When it comes to safety features, the Sail is not left behind—it packs ABS, EBD, and driver and passenger airbags. What's more, there's a safety cage of reinforced steel, so you know you're definitely not driving a tin can. All this for a list price of P858,888. But even without those lucky 8's in the price, I believe this little sedan has great potential in its segment.
Testing this car has revealed to me three important vehicle-buying considerations that are surely shared by buyers who take the proposed excise tax increase seriously. These are practicality, dependability and affordability—all of which the Sail delivers. Choose it and it will take you where you want to be.
ADVERTISEMENT - CONTINUE READING BELOW ↓
SPECS: Chevrolet Sail 1.5 LTZ
Price: P858,888
Engine: 1.5-liter petrol I4
Power: 107hp @ 6,000rpm
Torque: 141Nm @ 4,000rpm
Transmission: 4-speed AT
Layout: FWD
Seating: 5
Score: 15/20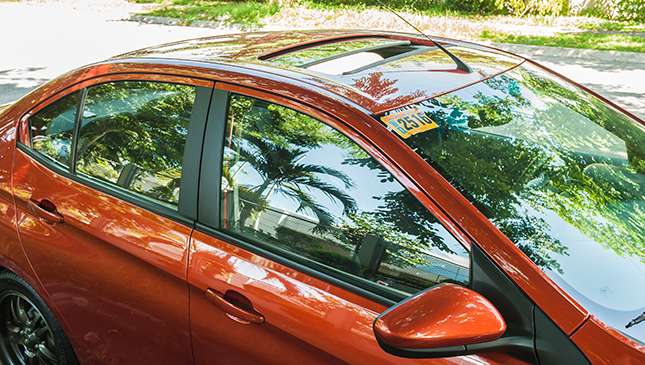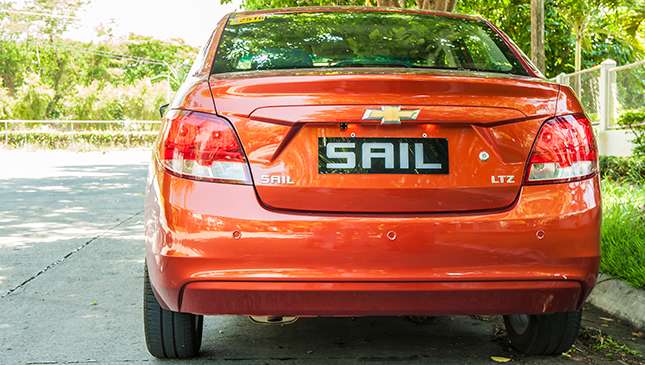 ADVERTISEMENT - CONTINUE READING BELOW ↓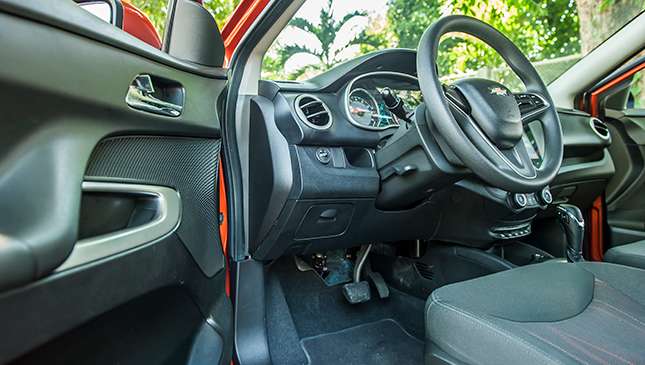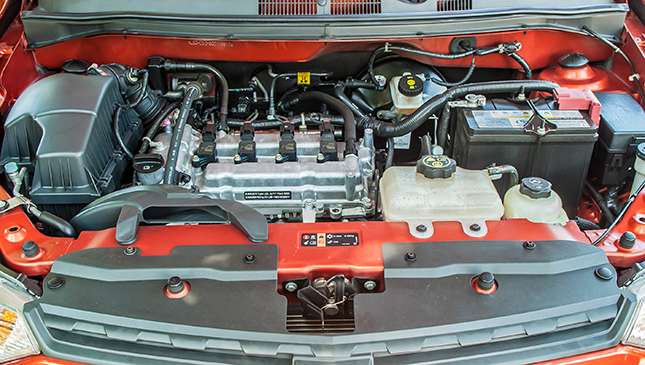 ADVERTISEMENT - CONTINUE READING BELOW ↓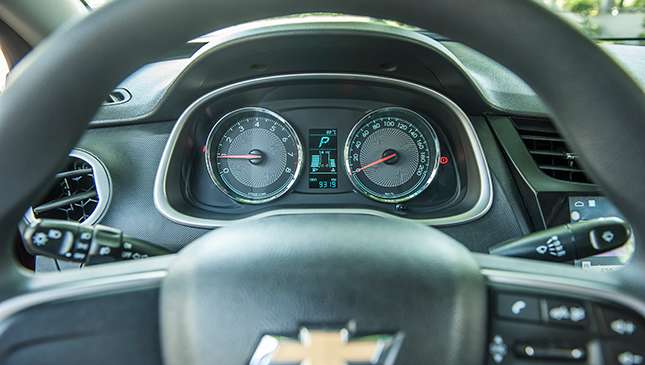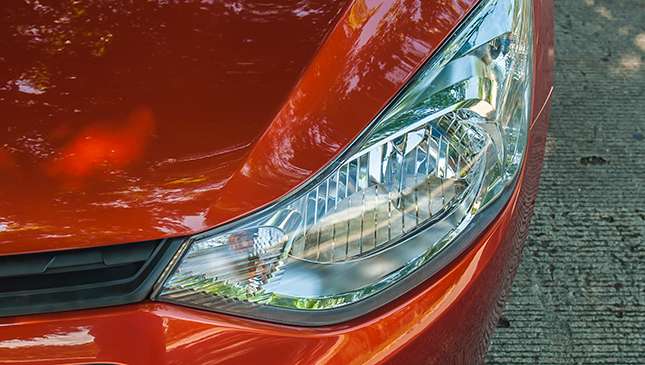 ADVERTISEMENT - CONTINUE READING BELOW ↓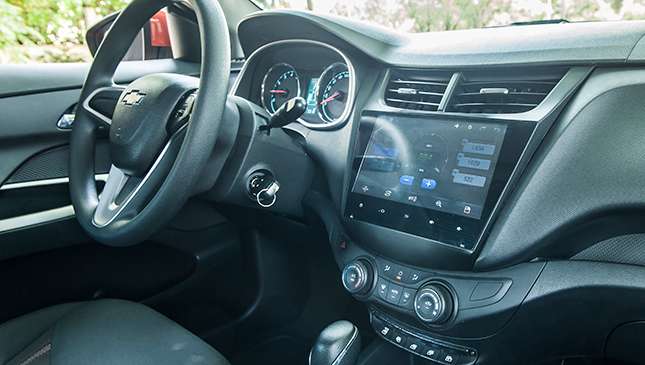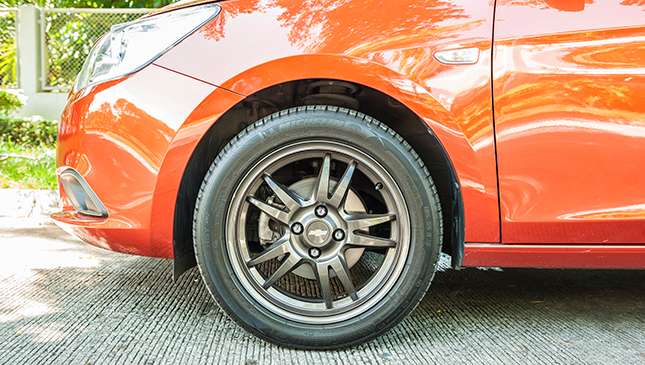 ADVERTISEMENT - CONTINUE READING BELOW ↓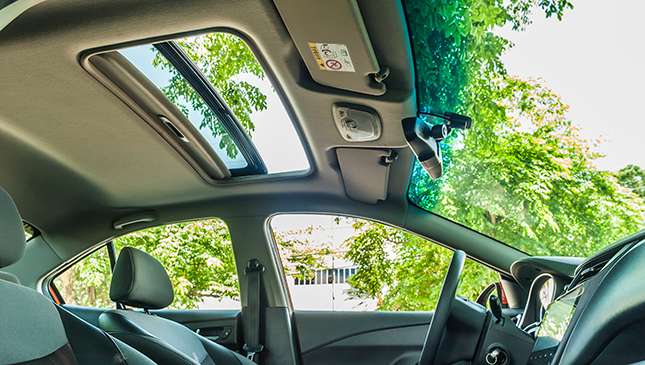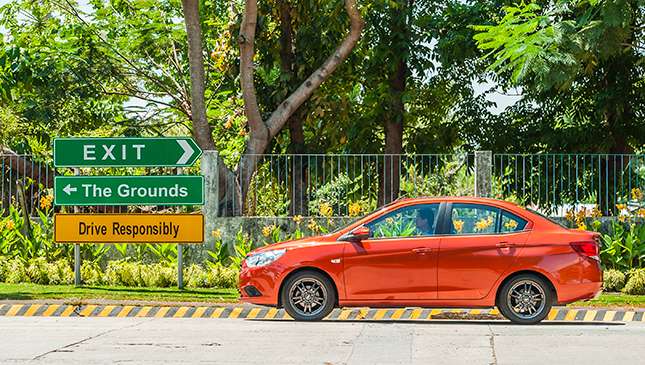 ADVERTISEMENT - CONTINUE READING BELOW ↓
UPDATE as of June 11, 2018: Other car brands usually give us their new prices in the form of a press release or an announcement. Chevy, though, simply updated the prices on its website without warning. A source alerted us to these changes, and we confirmed with the American carmaker that indeed, these are the new prices under the Tax Reform for Acceleration and Inclusion (TRAIN) law. You'll notice here that price of some vehicles, like the Captiva, remain unchanged. If we had to guess, it could mean that Chevy updated its prices even earlier in anticipation of the new excise tax. As always, there are price bumps across the range. The top-of-the-line Trailblazer, for example, is now pricier by over P100k. The Colorado pickup, increased and decreased across its lineup for some reason (we'll get try to get to the bottom of this). But if the only Chevy you're after is the Suburban, then you're actually in luck this year.
ADVERTISEMENT - CONTINUE READING BELOW ↓