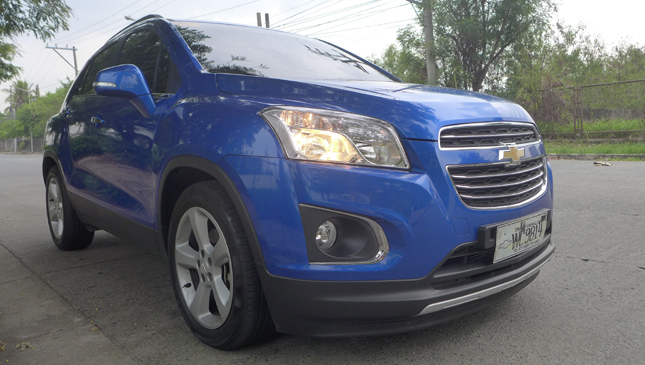 The country's subcompact SUV segment is at its peak. While the market is mostly dominated by the Ford EcoSport and the Honda HR-V, there's another intriguing model you don't see nearly as much: the Chevrolet Trax.
Built with the versatility of an SUV and the agility of a compact car in mind, this vehicle is currently the second-best-selling small crossover in the US. With a clever package of flexibility and comfort tailored toward the young and active urbanite, can it see the same success here in our market?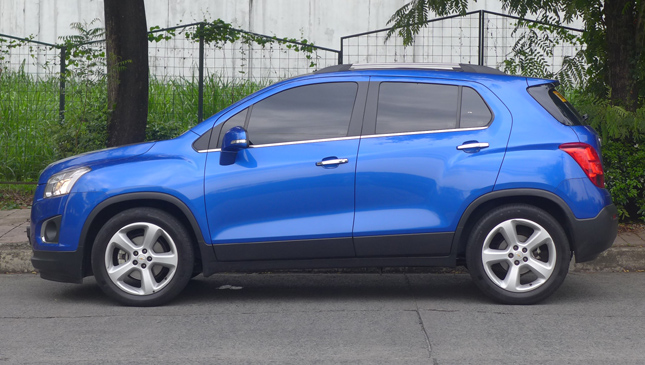 ADVERTISEMENT - CONTINUE READING BELOW ↓
STYLING
Unlike most of its rivals, flashiness isn't a priority for the Trax. What you get is an in-your-face conventional body that still manages to exude style and substance. Our test unit (with its cool Boracay Blue color) felt right at home in the city, where its small size gives you the power to maneuver through tight spaces and traffic.
Despite being equipped with Chevrolet's signature dual-port front-grille design, 18-inch wheels, powerful halogen headlamps and daytime running lights, the Trax won't draw as much attention on the road as you'd hope. Still, the vehicle serves its purpose and gets the job done.
ADVERTISEMENT - CONTINUE READING BELOW ↓
Recommended Videos
INTERIOR
The Trax is tiny on the outside but remarkably spacious within--this is where this car truly excels versus its competitors. Legroom is generous enough to comfortably fit a 6ft passenger behind an equally sized driver. The large doors also make getting in and out a total breeze.
My hips did experience slight soreness after spending a couple of hours inside the Trax, but that could probably be attributed to my Beyoncé-like bums.
The cabin is also flexible enough to load various kinds of cargo. Folding and tumbling may not seem nearly as magical as in a Honda, but you still get eight-way configuration good for 1,370L of luggage space. The 15 (yes, 15) dedicated storage compartments also help ensure you keep loose objects in their proper places.
The leather-trimmed steering wheel is a pleasure to hold. Behind it sits an all-digital instrument cluster reminiscent of a motorbike's binnacle. Its simplicity and clarity provide practicality and standout looks.
ADVERTISEMENT - CONTINUE READING BELOW ↓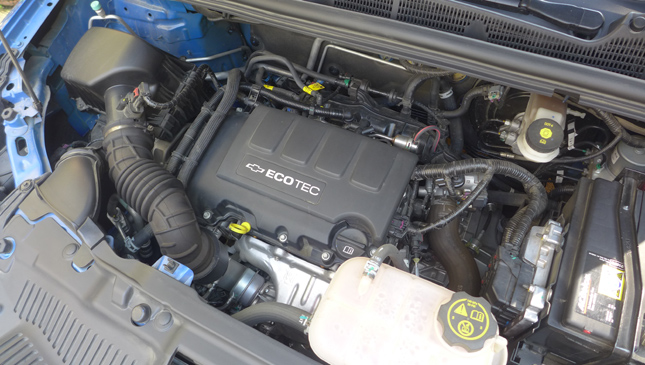 ENGINE PERFORMANCE
Equipped with a 1.4-liter turbocharged gasoline engine, the Trax produces an urban-capable 140hp. Acceleration is tepid, but turns downright cold with passengers and cargo aboard. Though it's not trying to be a sports car, it needs more power to excel in situations other than short urban trips--a frustration, considering how good the turbo engine sounds.
ADVERTISEMENT - CONTINUE READING BELOW ↓
Where it truly stands out performance-wise is fuel economy. The Trax is one of the most fuel-efficient crossovers available in the local market. An entire weekend with the vehicle gave us almost 14km/L. Impressive, considering we spent most of the time in traffic.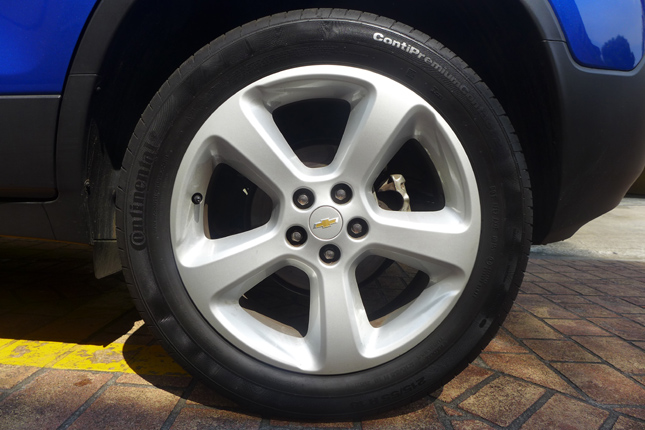 RIDE AND HANDLING
The Trax has small-car tossability that some might find appealing. The steering feels quick and provides a lively sensation. The ride is smooth. There is a small deficiency in the lateral grip, but body control is kept planted. Braking provides enough security, enabling you to push the car just a little bit more than you'd normally do.
ADVERTISEMENT - CONTINUE READING BELOW ↓
A high seating position and forward visibility are likewise winning traits of this Chevy. It truly offers an SUV-like ride in a tiny package.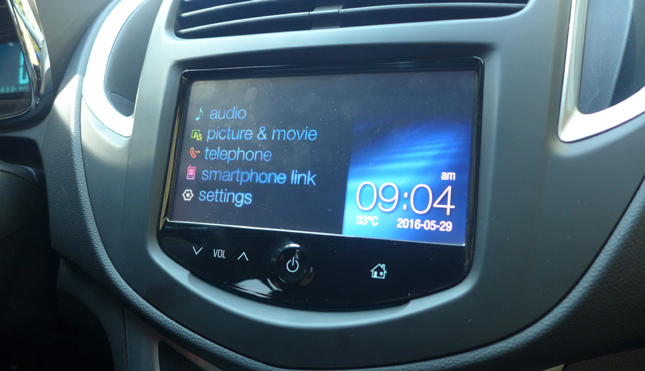 EXTRA FEATURES
The Chevrolet Trax comes standard with safety systems like hill-descent control, traction control and electronic stability control, among others. This is on top of convenience features like rear-parking sensors, a rear-view camera and a tire-pressure monitoring system.
ADVERTISEMENT - CONTINUE READING BELOW ↓
For the additional comfort and convenience of the driver, the LT variant comes equipped with Chevrolet's MyLink infotainment system, which includes a seven-inch multimedia touchscreen that provides wireless connectivity for your devices via Bluetooth. This feature was irritatingly slow to respond at times, and the Bluetooth didn't work when I had my device connected via USB for charging. Odd.
There's also the Driver Shift Control, Chevrolet's version of your typical manual shift mode.
VERDICT
Despite its cool name, the Trax may not be an equally cool choice in a segment where consumers demand more and more from their vehicles. But to be honest, I'm content with what it offers. It is neither quick nor sexy, but it is exactly what it appears to be: a pleasant, comfortable transportation pod that's at home in the city.
SPECS: CHEVROLET TRAX 1.4T FWD LT
Engine: 1.4-liter turbo gasoline
Transmission: 6-speed automatic
Power: 140hp @ 4,900rpm
ADVERTISEMENT - CONTINUE READING BELOW ↓
Torque: 200Nm @ 1,850rpm
Drive Layout: FWD
Seating: 5
Price: P1,218,888
Score: 16/20
Photos by Adel De Jesus
Chevrolet Trax