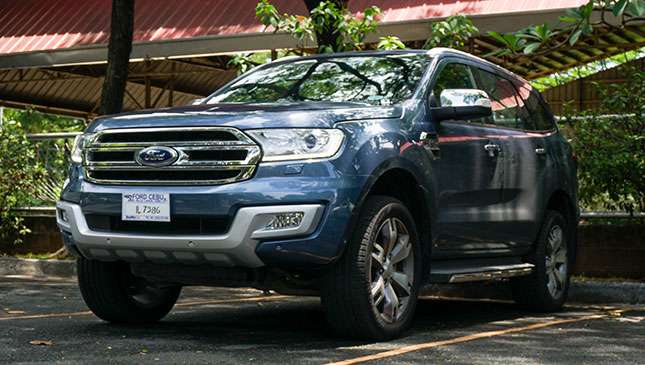 Can anyone still remember the old Everest? Yep, the Ford Ranger with the roof out back. By now, we wouldn't be surprised if you'd completely tucked that memory way, way back in the far end of your consciousness. It has, after all, been quite a while since the company replaced it with the current-gen Everest.
ADVERTISEMENT - CONTINUE READING BELOW ↓
This Everest was the first of the new-generation midsize SUVs to launch in the Philippines, beating both the all-new Mitsubishi Montero Sport and Toyota Fortuner to it by a good couple of months. But does it beat its competitors in terms of anything else besides the release date? We had a unit of the Everest's 4x2 Titanium variant for a week to see what the American truck has to offer.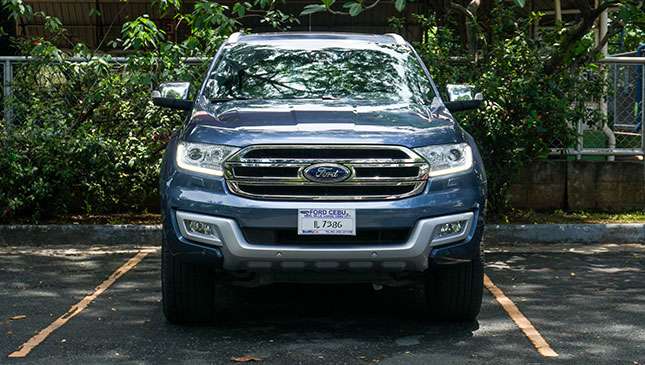 ADVERTISEMENT - CONTINUE READING BELOW ↓
Recommended Videos
STYLING
Like we said, the Everest is no longer a covered Ford Ranger. It's muscular, with butch proportions and a commanding presence on the road courtesy of a big, chunky octagonal chrome front-grille flanked by edgy headlights and strong character lines along its sides. It's definitely the most utilitarian-looking of the bunch, too. 
Our favorite part? It runs on a massive set of 20-inch six-spoke alloy wheels. If you're looking to go with a more macho look with your choice of SUV, you won't go wrong with the Everest.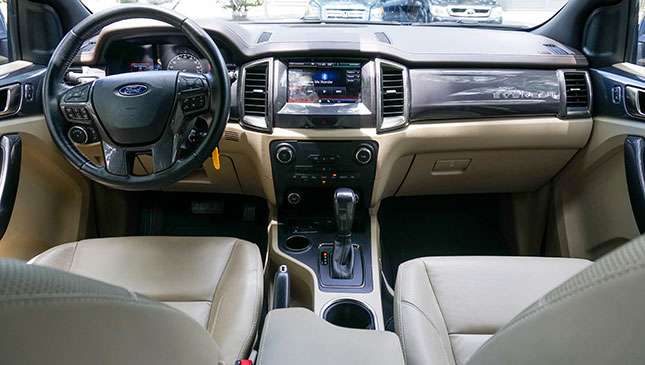 ADVERTISEMENT - CONTINUE READING BELOW ↓
INTERIOR
We really dig this Everest's light cabin materials. They give off a more spacious vibe, and offer occupants a better feel for where controls and functions are placed. As someone unaccustomed to being in Ford cabins, this gave me a more comfortable time getting used to its layout.
The leather seats feel great, too, and the front ones  come with manually-adjusted lumbar support. While not as convenient as electronically-adjusted versions, the feature proved a welcome relief while sitting in deadlock traffic on SLEX. The one gripe I have with the cabin is the lack of storage compartments on the sides, but at this point I'm just nitpicking as the interior's an overall nice place to be in.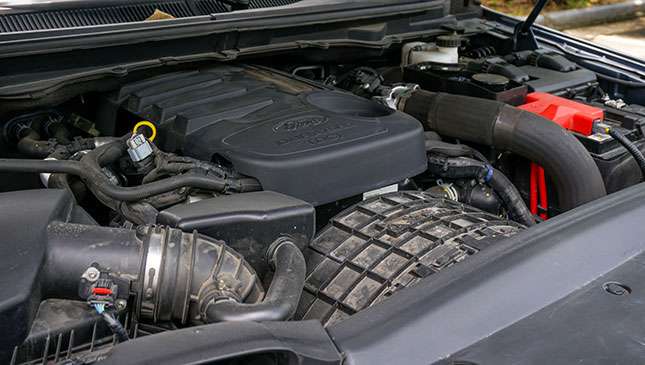 ADVERTISEMENT - CONTINUE READING BELOW ↓
ENGINE PERFORMANCE
Don't let its size and build deceive you—this thing can be pretty quick. With 158hp and 385Nm, the Everest's 2.2-liter turbodiesel engine does its job admirably; offering smooth acceleration, good throttle response, and impressive torque. Overtaking on the highway and climbing our way up to Tagaytay was a cinch. 
Shifting duties are handled by a fluid six-speed automatic transmission. Not once did its output or performance feel lacking during our week with the unit, and we averaged 8km/L in mixed city and highway driving.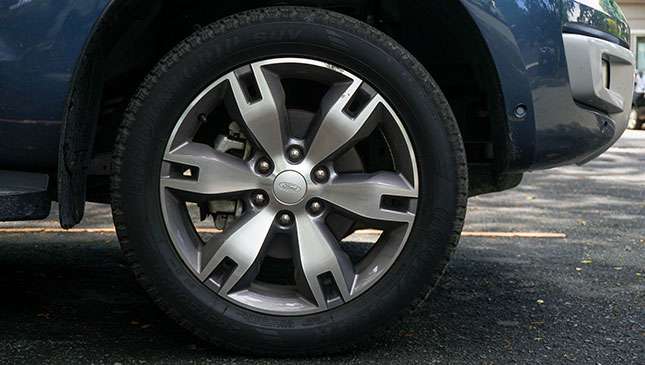 ADVERTISEMENT - CONTINUE READING BELOW ↓
RIDE AND HANDLING
The Everest is incredibly light and incredibly easy to drive—almost too light and easy. At moments, manuevering at low speeds tend to lean on overly-assisted. It's convenient, especially for beginner drivers, but it does take a little getting used to if you're accustomed to older SUVs. Things change on the highway, however, as the vehicle's handling firms up once it gets to speed. 
This SUV's suspension and chassis impress. You'll run right over most road imperfections without incident, and body roll is minimal provided you're not pushing the vehicle to its limits. Overall, the Everest is a very composed, very comfortable SUV.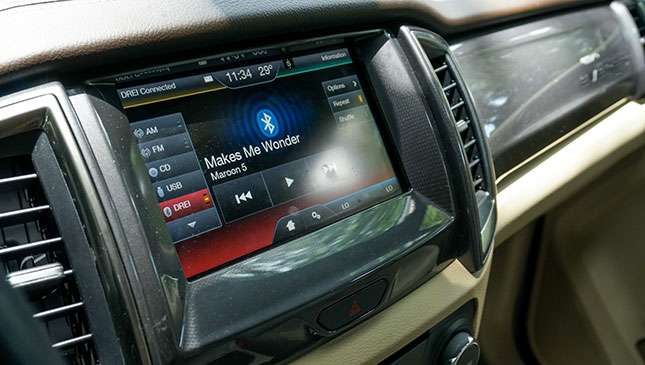 ADVERTISEMENT - CONTINUE READING BELOW ↓
EXTRA FEATURES
Our devices paired seamlessly with the Everest's Ford Sync infotainment system, allowing us to 'listen' to text messages and operate entertainment features hands-free. There's a backing-up camera, automatic climate control and headlights, and a sunroof as well.
The Everest is equipped with a ton of nifty safety features. While I tend to switch off most sensor-based features, I actually found myself using the ones in this Ford. Most notably, cross traffic alert proved useful when backing out of parking spaces onto busy city streets. Other safety bits include adaptive cruise control and a lane-keeping assist system, among others.
Oh yeah, the Everest can park itself, too. It's pretty hit and miss when detecting suitable parking spaces, but once it finds one you can sit back and watch the magic happen.
VERDICT
The Ford Everest is a solid choice. Its light steering—while it takes a little getting used to—and great suspension make it a suitable vehicle for Manila's ill-maintained roads, and it doesn't disappoint when things get up to speed on the highway. It's got macho looks, a good interior, and there's plenty of features to go around, too.
ADVERTISEMENT - CONTINUE READING BELOW ↓
SPECS: FORD EVEREST TITANIUM 2.2 4x2 AT
Engine: 2.2-liter turbo diesel
Transmission: 6-speed automatic
Power: 158hp @ 3,200rpm
Torque: 385Nm @ 1,600-2,500rpm
Drive: RWD
Seating: 7
Price: P1,739,000
Score: 18/20
Ford Everest