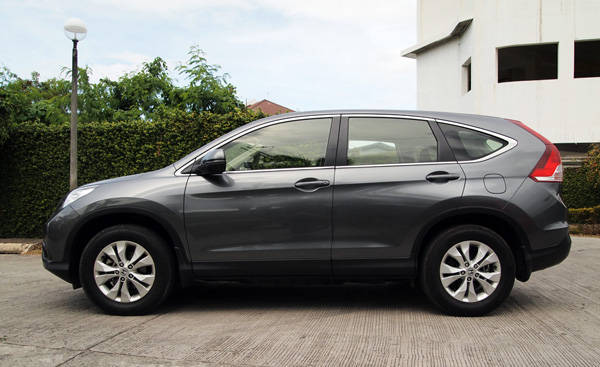 While the Toyota RAV4 started the whole "crossover" thing, it was the Honda CR-V that perfected the formula. Among compact gasoline crossovers, the CR-V is king. At one point, it even threatened the untouchable "AUV" segment, and led to the lifting of the silly tax exemptions on luxurious diesel vans. Although the previous generation fixed many of the CR-V's perennial issues--such as poor fuel economy and ride comfort--the game has moved on. Flashy new competitors and the ever-more refined diesel crowd threaten to edge the CR-V out.
So, how does Honda respond? By sticking to its guns.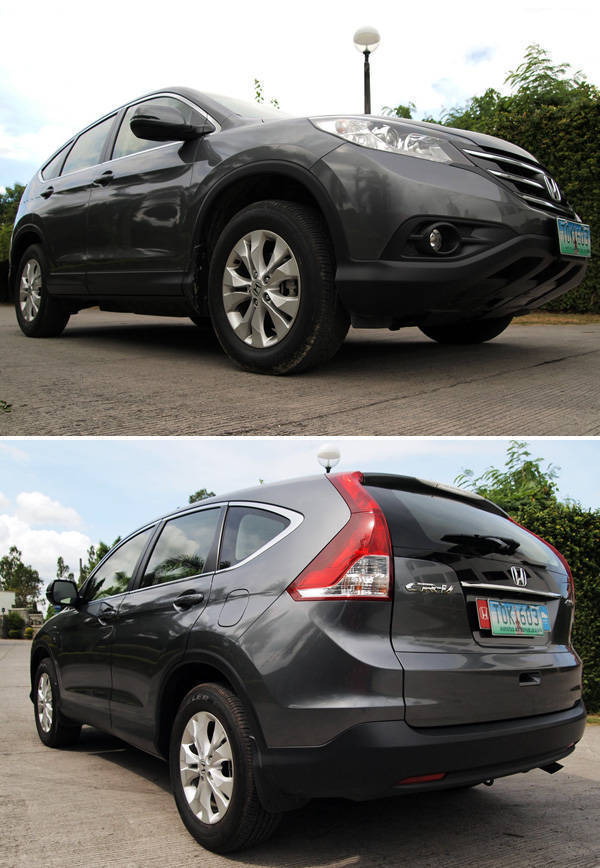 STYLING
Honda's styling is either unconventionally avant-garde or stolidly conservative, depending on how much sake has been poured into the office water cooler. For the new model, the sake ran dry. Where the previous CR-V featured wildly unorthodox styling, the new one smoothens out the rough edges and then smoothens them some more.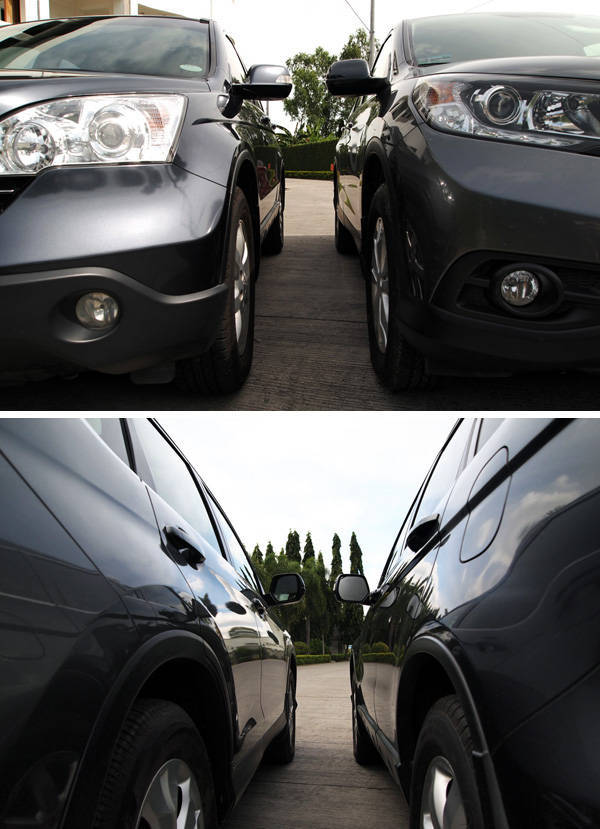 Sharp character lines and hard edges have been replaced by an inoffensively streamlined but more modern shape. There are some neat details in the side mirrors and the rear lights, which zig and zag to soften up the squared-off rear end. Sharp alloy wheels round off an essentially attractive package with some flair.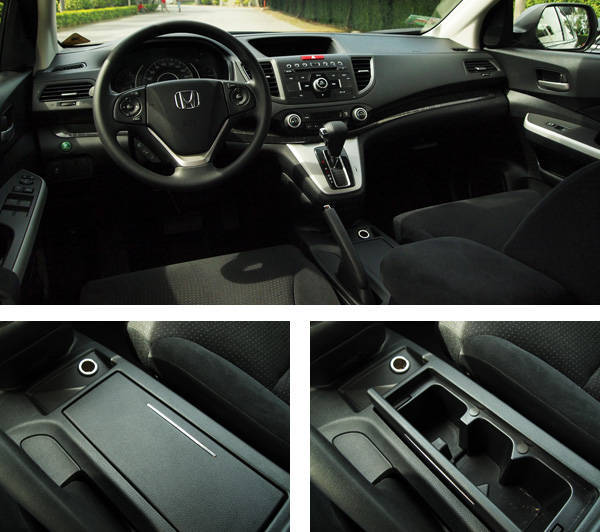 INTERIOR
The interior takes one step forward and two steps sideways. Although neat touches like the secondary glovebox, door grab handles and folding front armrests are gone, the cabin is much more modern with better control integration, softer materials and less clutter. It feels bigger, too. Despite a lower ceiling, overall legroom and headroom are still incredible.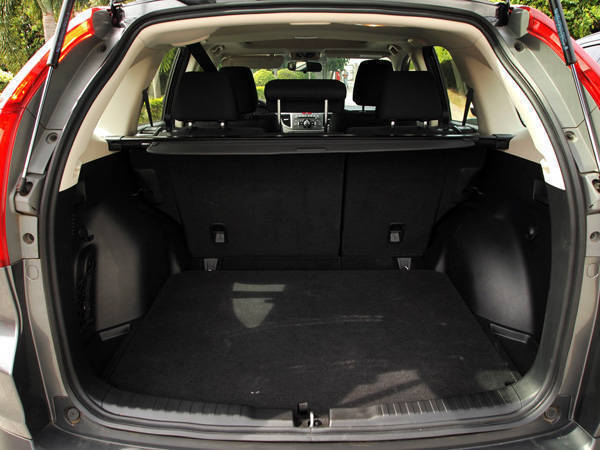 While the huge trunk loses the parcel shelf, it's now taller with a lower loading floor. And if you need even more space, the new single-action tumble-fold rear seats are an engineering marvel in the same vein as the Jazz ULT "magic seats."
ADVERTISEMENT - CONTINUE READING BELOW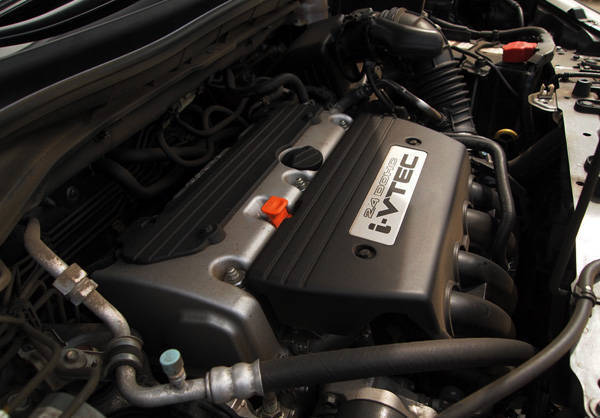 ENGINE PERFORMANCE
The 2.4-liter K-series is carried over, but with lower-friction internals and retuned power (185hp). A new plastic intake manifold and intake resonator help make it run quieter and cooler, too. A higher 7,000rpm redline and longer final drive make for more push and pull through each gear, though the effect is subtle.
More noticeable is the low-friction drivetrain, which makes for easier coasting and better economy. Economy improvements on the highway and in gridlock are slight (about 0.5km/L), but Eco mode helps boost economy in stop-and-go traffic from 6-8km/L to 8-10km/L.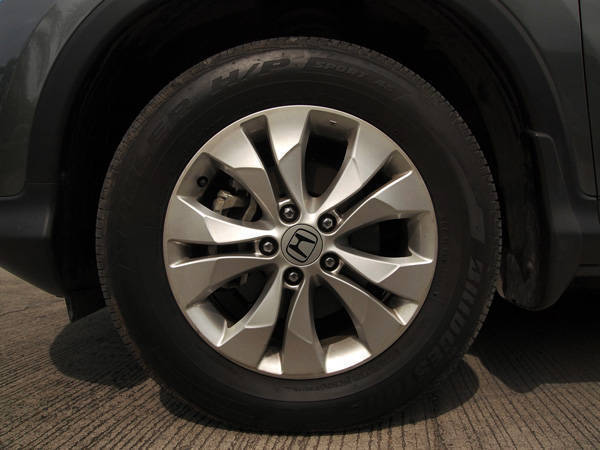 RIDE AND HANDLING
The CR-V has never been the most exciting crossover, and it still isn't. As ever, the AWD system doesn't add much to the experience, either on-road or off it. Turn-in is crisp, but the overly light electric steering only shows signs of life when you really lean into it. Even then, the soft suspension setting discourages such shenanigans.
That suspension makes for a great ride, though. Helping here are new Bridgestone Dueler HP Sport AS tires. They have more grip. They are quieter and softer than the tires on the old car. So long, Dueler HTs, we won't miss you one bit.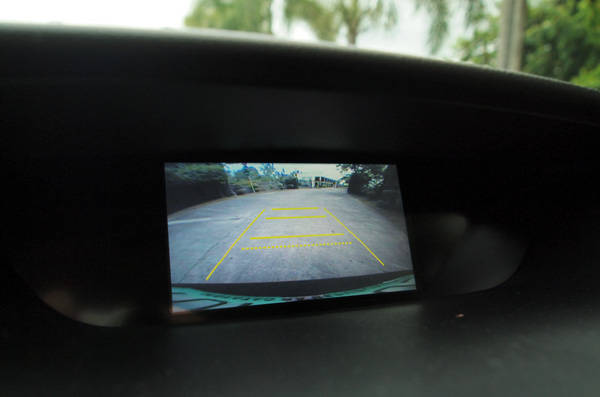 EXTRA FEATURES
The Japanese-spec 2.4 is a mixed bag. It has a power sunroof, but it has no leather and there's a distinct lack of toys such as navigation and powered seats. It has a dashboard info-screen with an integrated parking camera, but no audible parking sensors.
The new 2.4 SX from Thailand loses the sunroof and daytime running lights, but comes loaded with more toys (HIDs, push-start and rear AC vents). It gets a manlier chin to boot. The Thai-built SX variant is also attractively priced at just P1.525 million.
THE VERDICT
Despite not pushing the boundaries of design or technology, the CR-V formula makes sense. While many people would rather go diesel, there's something to be said about the hassle-free motoring that the CR-V and the tried-and-tested K24 represent. It's the most practical and spacious five-seat gasoline crossover around, and it's now more hushed, more refined and more comfortable.
ADVERTISEMENT - CONTINUE READING BELOW
Is it perfect? No. But the improvements should be enough to keep CR-V fans happy. At least until the next face-lift arrives.
SPECS: HONDA CR-V 2.4 SX
Engine: 2.4-liter K24 DOHC iVTEC gasoline
Transmission: 5-speed automatic
Power: 185hp @ 7,000rpm
Torque: 221Nm @ 4,400rpm
Drive layout: AWD
Seating: 5
Price: P1,525,000
Score: 16/20
Photos by Niky Tamayo