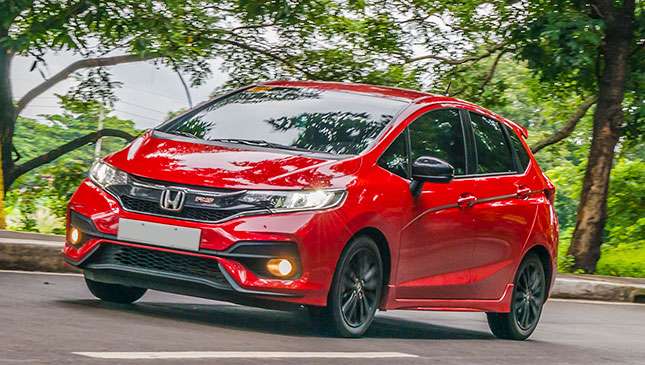 How long can a car manufacturer hold on to the design template of a successful model? Five, 10, 15 years? Maybe longer? Making its first appearance in 2001, the Honda Jazz remains loved by motorists craving for a practical everyday car that offers lots of fun. Until now, the excitement I feel while driving it refuses to subside. The little Honda is simply stimulating.
It's the same with the new Jazz 1.5 RS variant. The RS front grille, bumper, spoiler, rear wing, and side sills spice up a nameplate that has already been around for three generations. Adding to the awesome appeal is the shiny Phoenix Orange Pearl paint job, also variant-specific. But more than the sporty exterior, it's the distinct driving feel of the Jazz that sets it apart from other subcompact hatchbacks.
Continue reading below ↓
Recommended Videos
The 1.5-liter VTEC engine produces 118hp and 145Nm, with more than enough power coming in even on low revs. The Jazz feels so light, there's no need to be heavy on the gas pedal to savor the powerful acceleration. In terms of steering characteristics, the RS is sharp and responsive—I wanted to go on a gymkhana course just to prove the maneuverability of Honda's little wonder.
The combination of 16in black alloys and wide 185/55 R16 rubber produces impressive riding comfort. The well-tuned suspension has my children sleeping soundly in the backseat as I enjoy driving on clear highways.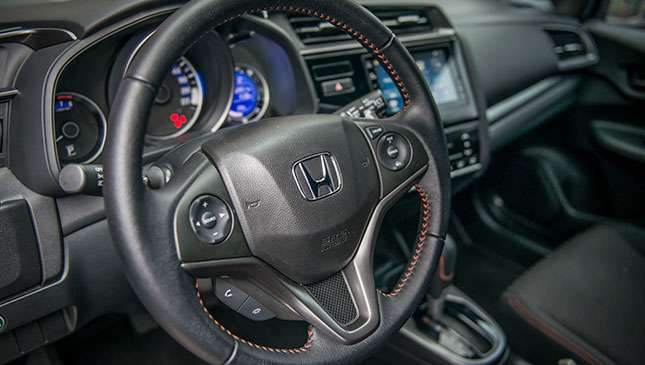 Small on the outside, big on the inside: The Jazz rationalizes space allocation not only for its engine but also its occupants and their cargo. Thanks to the "Ultra Seat" and the various configurations it affords, the RS can accommodate two mountain bikes (with the front wheels detached, of course). The second row can be folded completely flat to give way to big cargo.
On top of solid road performance, the Jazz has a host of intelligent features like keyless entry and ignition, and a 7in multimedia touchscreen. The safety features—ABS, EBD, and hill start assist (my wife's favorite)—are a big boost to the driver's confidence. Parking in tight spots poses no problem, too, with the multi-view reverse camera.
Call the RS a refresh or a facelift, but the charisma of the Jazz remains strong—more so with this special variant. You only have to take a closer look to see what I mean.
SPECS: Honda Jazz 1.5 RS
Engine: 1.5-liter petrol I4
Transmission: continuously variable
Power: 118hp @ 6,600rpm
Torque: 145Nm @ 4,800rpm
Layout: FWD
Price: P1,029,000
Seating: 5
Score: 17/20