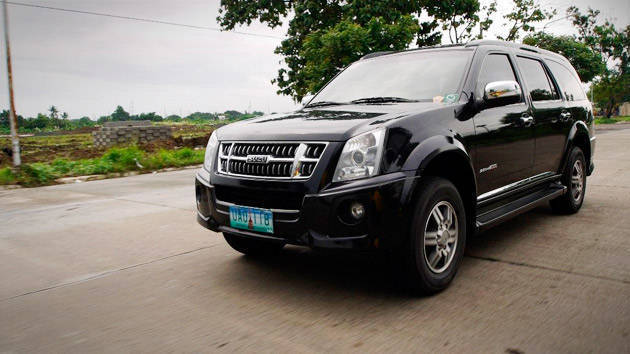 This was originally supposed to be an Isuzu D-Max review, but as Isuzu Philippines Corporation is releasing the new D-Max this month, we had to settle for its Alterra platform-mate. I'd wanted to review the D-Max as a recent drive in one had piqued my interest. While there are bigger and more powerful trucks on the market, the old D-Max has a lot of good traits that make it worth looking at. Indeed, OFWs and seafarers seem to love these Isuzu trucks. But does this also apply to the Alterra? We drive the oldest seven-seater on the market to find out.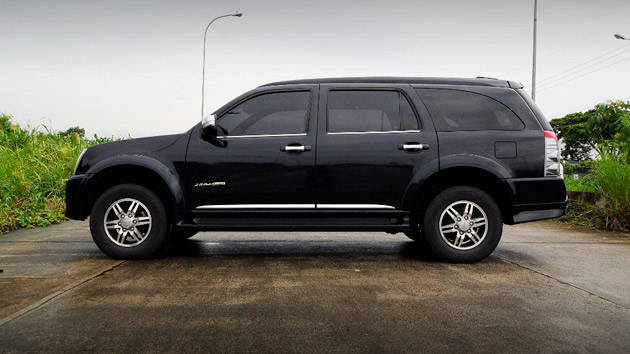 STYLING
Not much has changed, styling-wise, in the nine years the Alterra has been on the market. The design is pretty straightforward and no-nonsense, with a muscular grille and Escalade-like headlights. The greenhouse arches down at the rear to break up the bulk, but there's no denying this is a big car. At 5m long, the Alterra is a size bigger than its competitors. Unlike most SUVs in this class, it makes no pretentions to being an off-roader. It's low to the ground, with small, road-biased tires. As we'll see later, this is a good thing.
INTERIOR
Inside, the Alterra is visibly out-of-sync with the more modern cars in the class, with a dashboard and door panels that look rather dated. But there's padded vinyl and stitched leather everywhere. The seats are more like plump easy chairs than car seats, and the Alterra's incredible 3,050mm wheelbase gives it the most legroom in the class, allowing you to really stretch out. Funky door-mounted rear cupholders are a cool blast from the past. While the third row is cramped and low to the floor, fold it up and you get an enormous loading bay out back.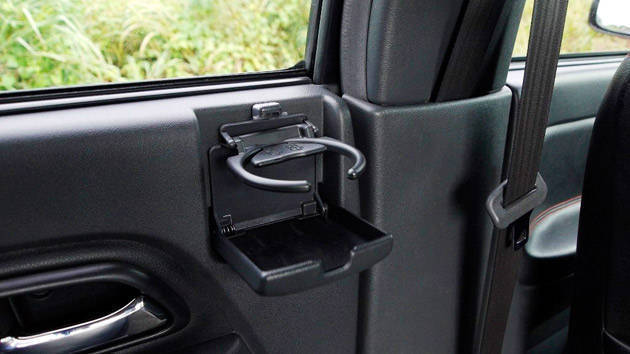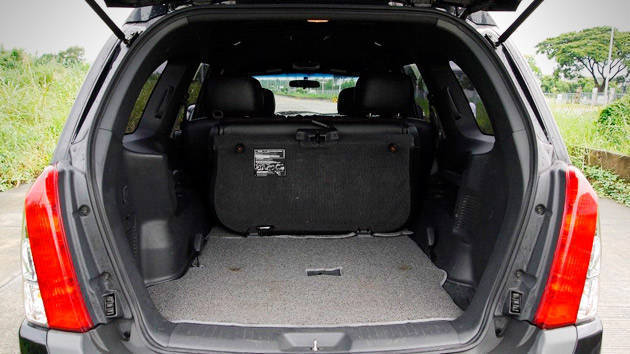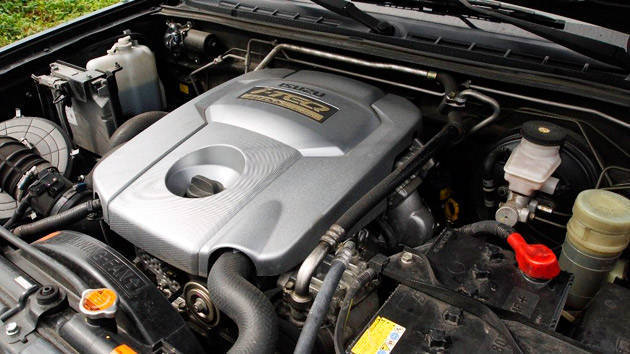 ENGINE PERFORMANCE
The 3.0-liter Ddi i-TEQ is tractable, with good midrange torque and a light and sweet shifter and clutch. I had been skeptical of DOE fuel-economy claims for the Alterra, thinking those runs had been done with special techniques or cheats. But after getting up to 19.5km/L on the highway at 80kph, I'm a believer. At over 100kph, economy still hovers between 14km/L and 15km/L. And despite heavy traffic, our in-city economy ranged between 8.5km/L and 10km/L, and combined economy between 11.5km/L and 14km/L. That's impressive, any way you cut it.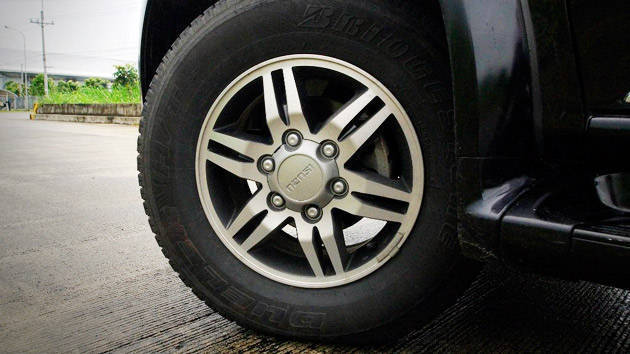 RIDE AND HANDLING
While the Alterra's steering and reflexes are somewhat truck-ish, the long wheelbase and low ride height give it a composed ride and stable cornering. While the rear live axle can get a bit busy over bumps, this truck likes to soak up the miles. Then again, the "recommended" tire pressure for those big 245/70 R16 Bridgestone Dueler HT tires is an astonishingly low 26psi. But even if you raise it to 30psi for peace of mind at high speed, the Alterra is still noticeably softer than the competition. Then again, who buys a two-ton diesel SUV for sports-car-like handling?
EXTRA FEATURES
Our "Urban Cruiser X" is loaded to the gills compared to the basic "Zen" variant. The cabin is swathed in attractive black contrast-stitched leather. There's a Kenwood touchscreen system with Bluetooth, optional Garmin navigation, rear video screens and a backing-up camera. That last one is a godsend on a car this long. The system's sound quality isn't quite top-of-the-pops, but it's decent enough. Audio output can be split front and rear, allowing the driver to listen to the radio while rear passengers watch a movie. Maybe all that's missing are some bigger wheels, but I'll take ride comfort over bling any day.
THE VERDICT
A while back, I called the Chevrolet Trailblazer "truly American," but that's the New Globalized America. The Alterra is perhaps what the Trailblazer might have been if it were built with the traditional American values of waffly ride comfort and homey interiors. It may not appeal to everyone, but the Alterra just might be the most family-oriented SUV in this segment today. It may be old-fashioned, but for buyers who can look beyond the Alterra's age, the surplus of space and comfort--as well as that incredibly efficient diesel engine--are compelling reasons to check it out.
SPECS: ISUZU ALTERRA 4x2 MT URBAN CRUISER X
Engine: 3.0-liter Ddi i-TEQ direct-injection turbodiesel
Transmission: 5-speed manual
Power: 144hp @ 3,800rpm
Torque: 294Nm @ 1,400-3,400rpm
Drive layout: RWD
Seating: 7
Price: P1,528,000
Score: 16/20
Photos by Niky Tamayo
UPDATE as of June 11, 2018: Just when you thought Isuzu Philippines is done revealing new iterations of its popular midsize SUV, we're introduced to yet another one. This time, the Japanese carmaker revealed the MU-X Rz4E, named as such thanks to its engine. It's powered by a Euro 4-compliant 1.9-liter turbodiesel with 148hp and 350Nm. The official brochure promises that the engine will give you low fuel consumption, light weight, low noise and vibration, and easy serviceability. That's a fair few boxes to tick off. During the press con today, Isuzu Philippines claims that the RZ4E variant has a fuel economy of 35.8km/L on the highway. For your reference, the 2.5-liter LS-A AT variant can achieve a 24.13km/L fuel economy on mixed highway and city driving. The RZ4E will slot beneath the LS variants of the MU-X among the growing lineup. The base variant, Isuzu says, will be targeted for fleet use.