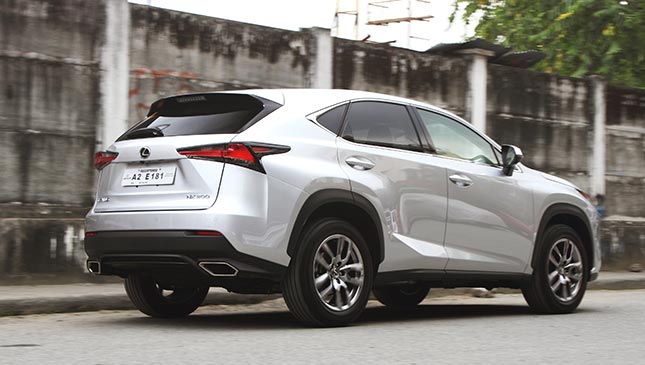 It's no secret that the crossover is quickly overtaking the sedan when it comes to sales. This is a sad fact for those who prefer to ride closer to the ground, but hey, if you must drive an SUV, the NX300 is as car-like as they come. And by that we mean it has the dynamic behavior and the ride comfort that sedans are known for, but with the versatility and added capability of a sport-ute.
Here's a little backgrounder: The NX has the same platform as the revered RAV4, which is already a proven model. The similarities end there, though. I know these two models very well: I've spent ample seat time in the RAV4 for a long-term test drive, and I've had the NX hybrid as my steed for a few weeks during an extended drive in California. But the hybrid variant carries some added weight; this NX300, by comparison, is lithe and responsive.
Continue reading below ↓
Recommended Videos
What makes the NX special begins under the hood. There's a 2.0-liter direct-injected and turbocharged in-line-four under there—something you expect to find in a sports sedan, not in a compact crossover. The power and torque figures are impressive, too. The 235hp peaks at 5,600rpm, while 350Nm of pull can be utilized when hauling a full load of passengers and cargo. But it's the fuel-economy figures that impress me the most: barely a dent on the fuel gauge and a very decent 13km/L in mixed city and highway conditions during a trip to San Pablo from Quezon City and back.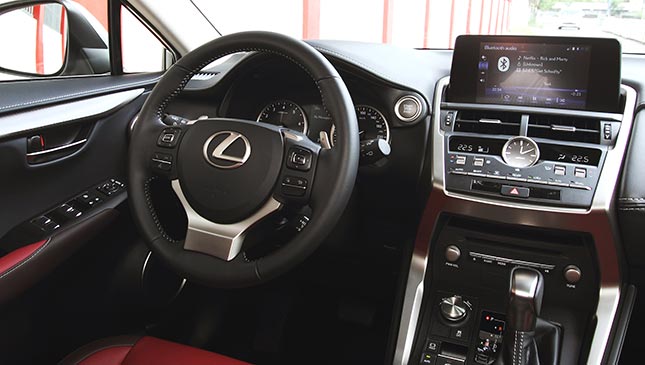 And let's not forget the space-age looks. The sharp surfaces of the NX make it look like a car hewn from a solid piece of alloy, but its bends and creases add that extra bit of drama to make it stand out. Yes, the NX makes a statement when you pull into the driveway of a posh nightspot.
The RAV4 is already known for its impeccable road manners, but after being given the Lexus treatment, it's got the opulence level dialed up to 11. I remember being shown how some of its undercarriage components are made using an alloy that doesn't clang. Sure enough, the NVH levels in the cabin are impressive and keep you isolated. The features are outstanding, too, especially the haptic-touch keypad for navigating the in-car systems.
The NX is one of those cars that leave you refreshed after a long drive or even after hours of sitting in traffic. Add the premium features and the Lexus brand cache, and it's no surprise that this has become a huge favorite among crossover buyers.
SPECS: LEXUS NX300
Engine: 2.0-liter turbopetrol I4
Price: P2,998,000
Transmission: 6-speed automatic
Power: 235hp @ 4,800-5,600rpm
Torque: 350Nm @ 1,650-4,000rpm
Powertrain: AWD
Score: 19/20