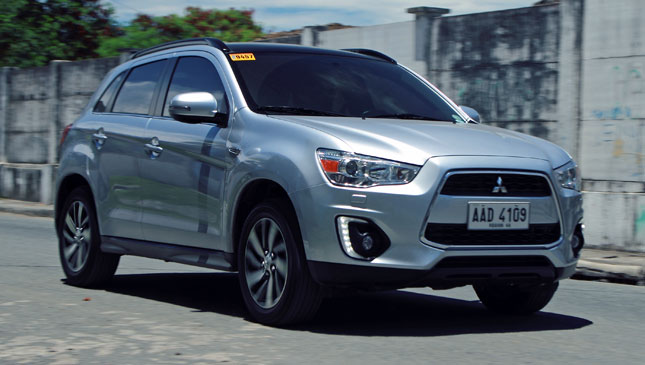 Those huge panoramic glass roofs are all the rage these days. Or at least that's the predominant feature I've been seeing on the test units that have been landing on my lap. The ASX has the funkiest one, though.
There's a mood-lighting switch that controls hidden LEDs framing the entire panoramic opening. It adds to the upmarket vibe of this crossover, and also makes for an interesting conversation piece. So, if you want to set the mood with whoever, do activate it. When viewed from a glass ceiling, the cityscape can be breathtaking, but keep your eyes on the road when you're driving. Please.
ADVERTISEMENT - CONTINUE READING BELOW ↓
Luxury features that find their way into this segment indicate how competitive car manufacturers have to be to sway potential buyers. It isn't all about offering the most affordable deal nowadays. You've got to provide something special to make your car stand out. The ASX is one such car that benefits from this treatment.
This GSR variant is packed with all the features found on more expensive cars, like leather seats, cruise control, GPS navigation, a 6.5-inch touchscreen, a backing-up camera, iPod and USB connectivity, and—would you believe it—a DVD player. Then there's carbon fiber trim, push-start ignition, and paddle shifters. A fully-loaded ASX GSR will set you back P1.248 million. Not bad at all.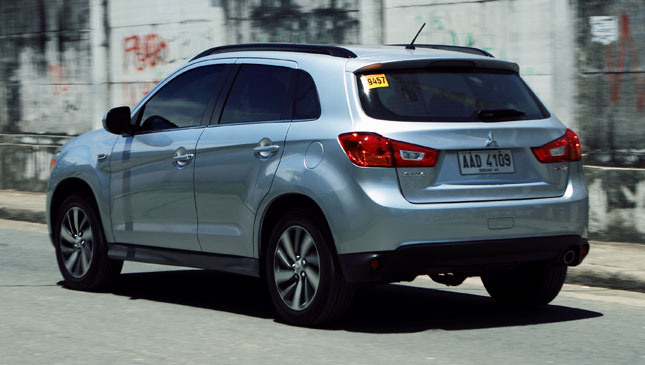 ADVERTISEMENT - CONTINUE READING BELOW ↓
Recommended Videos
Mitsubishi's reputation has been tarnished as of late because of fuel-economy scandals and poor sales abroad. Its foothold in the Philippines is still very strong, thanks to the Montero Sport, but the love for the other nameplates in the brand's stable seem to be dwindling—which is sad because there is so much good going on for these cars. To be completely honest, the ASX isn't my top-of-mind choice when it comes to crossovers, probably because it has been eclipsed by the other Mitsubishi bestsellers.
Spending an extended time with it was a revelation, though. Long-term testing for me usually involves using a car for out-of-town trips and active lifestyle weekends. My wife and I like to do some running, and we both love riding our road bikes, too. Any car that makes it easier to do those things scores points in my book.
Rear cargo space, at 384L, is average, but the second-row seats can be folded flat for added room. Remove their tires and two road bikes can be loaded with ease, along with all the necessary gear. If you don't mind having your precious bikes exposed to the elements, the dealerships offer the Rhino Rack option for the roof. Choose from a bike rack, a luggage basket, or a luggage box. Oh, and let's not forget the added wind deflector to keep drag to a minimum.
ADVERTISEMENT - CONTINUE READING BELOW ↓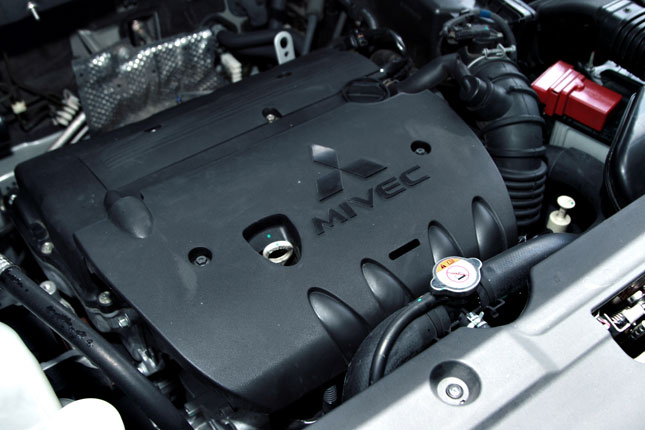 The fuel efficiency of the ASX is surprising. The combination of the smooth-shifting CVT (with six simulated gears) and the 2.0-liter powerplant (with MIVEC variable-intake camfshaft timing) provides for a fuel-sipping drive if you keep throttle input steady. I managed a decent 11km/L in mixed driving and traffic conditions. It could have been more, but I will be the first to admit I have a heavy foot. You get 148hp and 197Nm at your disposal, and even when the cabin is fully loaded, acceleration is swift.
ADVERTISEMENT - CONTINUE READING BELOW ↓
This crossover is no slouch. The lighter weight of an FWD orientation has its benefits over AWD when it comes to the mass that needs to be hauled. The engine doesn't have to work so hard to get up to cruising speed.
Driving the ASX doesn't tax drivers at all, even after extended stints behind the wheel. Must be the driving position, which is elevated a bit. The high hip point also means that getting in and out is a breeze—a huge difference from my Miata, which requires some contortion to enter and exit because it rides so close to the ground. Speaking of high-riders, the ASX can brave moderate flood waters because of its 195mm minimum ground clearance. As for rear-seat passengers, they have loads of space as well.
This is pretty much a high-riding Lancer, and true to its base platform, it behaves excellently on both the highway and the twisties. Blasting up and down Benguet's Marcos Highway is thoroughly engaging, thanks in part to the 17-inch alloy wheels shod with low-profile Yokohama rubber. I feel that this is just the right size, especially in this day and age when the standard is almost 18 inches.
ADVERTISEMENT - CONTINUE READING BELOW ↓
As physics reveals, a heavier wheel takes more effort to turn and change direction. Keeping things in a moderate size is a boon for fuel economy and handling, not to mention the bank account. Big rubber isn't cheap. So, with long-term ownership as my mindset, I'd recommend the ASX because the cost of new tires won't be as crazy.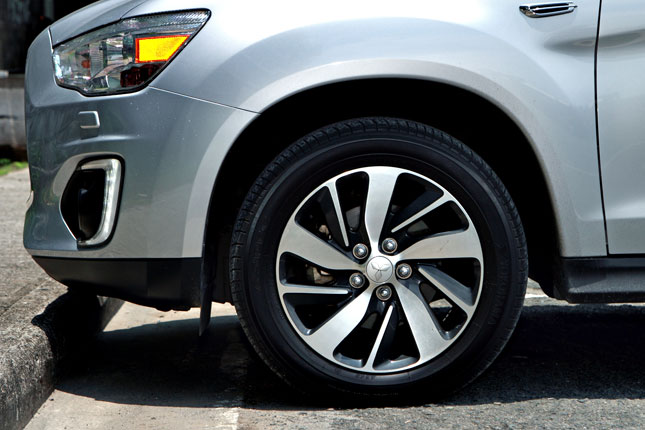 ADVERTISEMENT - CONTINUE READING BELOW ↓
It's no secret that I'm a Lancer fan—I do own one, after all. So, it's a familiar feeling behind the wheel of the ASX. I was surprised that there's an electric power-steering system under there, and not a traditional hydraulically assisted rack. Feedback is great, and you can feel the sporty nature of the platform. The CVT also feels very direct, with a robustness to it. We hope that a few years down the line, there won't be any problems as with first-generation CVTs that landed on our shores in the early 2000s.
Case in point: My family owns a 2003 Lancer, and its CVT is already showing signs of trouble. Yikes! But so far, I haven't heard any complaints about the CVTs on current-model Mitsubishis. The paddle shifters are also fun to mess around with, and remind me of Mitsubishi's roots in racing.
Naturally, safety is always a concern, and the ASX does inspire confidence in the drive. HID headlamps have a very wide sweep, and there's a headlamp washer to clear up the lenses when things get muddy. Daytime running lights also come standard in the GSR, as do power side mirrors with defoggers and LED turn signals. The mirrors also fold in when you hit the lock button on the keyless operation system. Dual-stage airbags for the front passengers complete the package.
ADVERTISEMENT - CONTINUE READING BELOW ↓
The big question for me is why I don't see more ASXs on the road.
SPECS: MITSUBISHI ASX GSR
Price: P1,248,000
Engine: 2.0-liter DOHC I4
Power: 148hp @ 6,000rpm
Torque: 197Nm @ 4,200rpm
Transmission: CVT
Layout: FWD
Seating: 5
Score: 15/20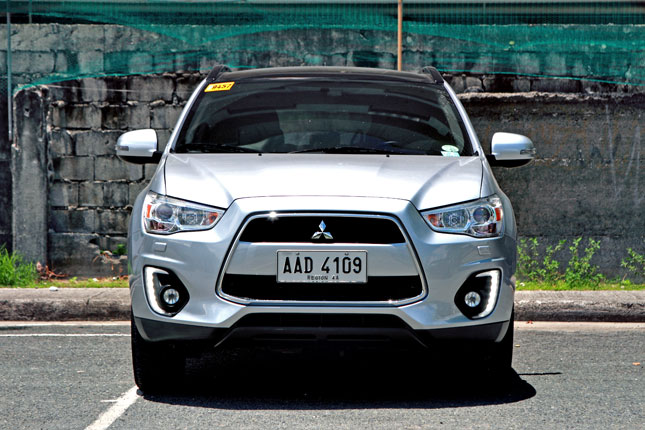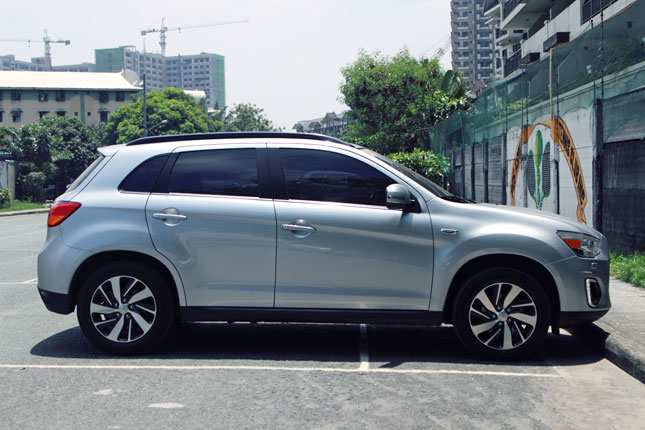 ADVERTISEMENT - CONTINUE READING BELOW ↓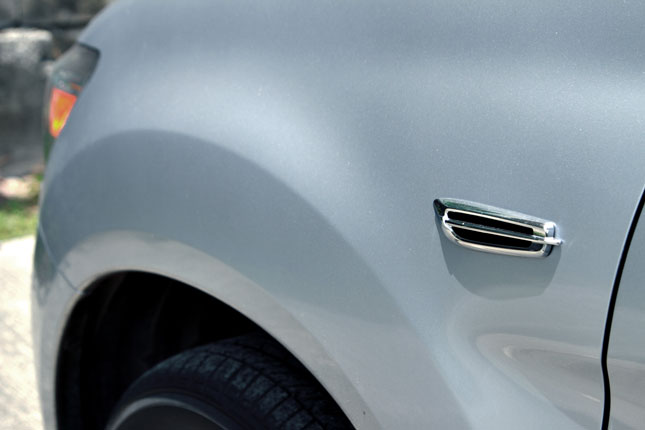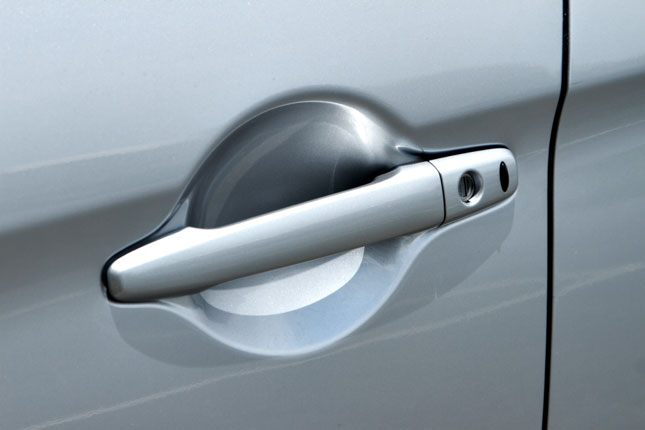 ADVERTISEMENT - CONTINUE READING BELOW ↓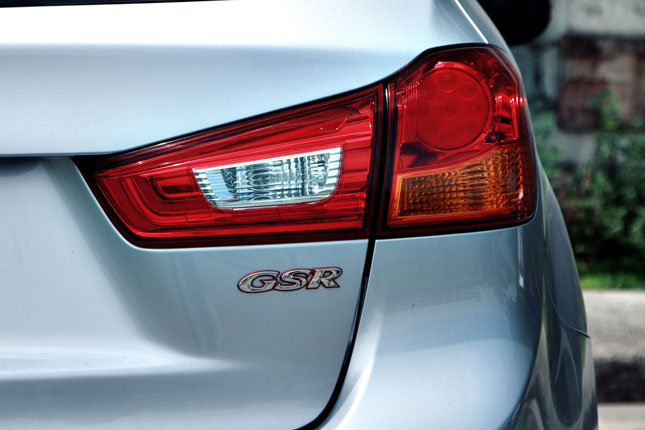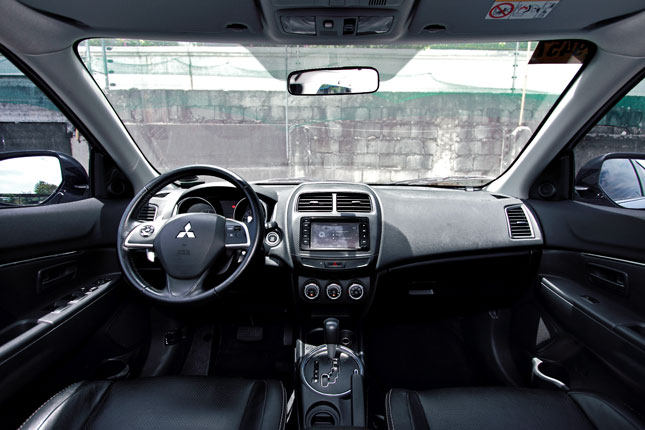 ADVERTISEMENT - CONTINUE READING BELOW ↓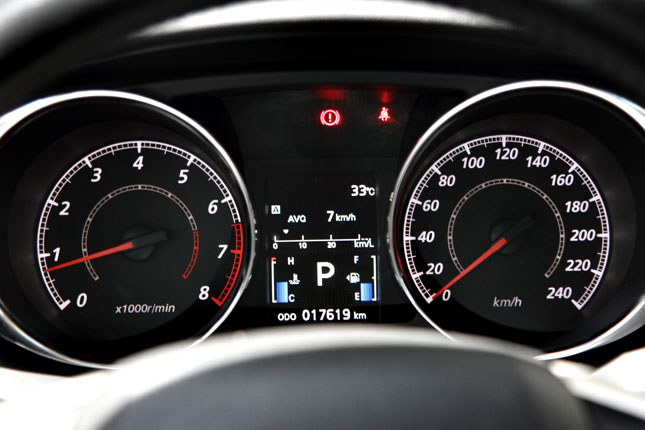 ADVERTISEMENT - CONTINUE READING BELOW ↓
ADVERTISEMENT - CONTINUE READING BELOW ↓
Note: This article first appeared in Top Gear Philippines' July 2016 issue.