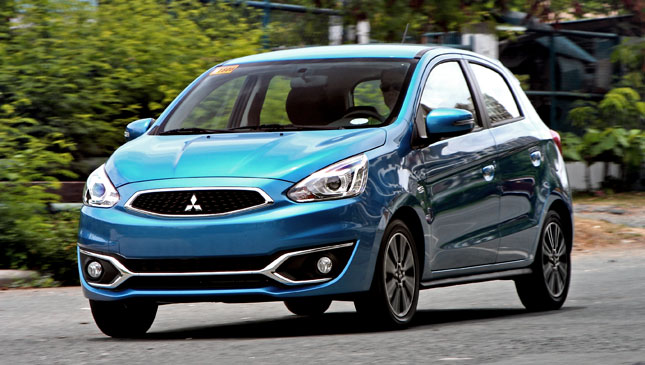 There's an old adage that any product can be good, cheap and fast—choose any two. The Mitsubishi Mirage that was launched in 2012 had one attractive attribute: It was cheap. Not cheap and cheerful, mind you—just cheap. The refreshed Mirage, launched as a 2017 model, wants to change all that.
ADVERTISEMENT - CONTINUE READING BELOW ↓
The appearance is certainly more upscale. It's the same bulbous little hatchback we've seen before, but the details make for quite a difference. The GLS variant gets LED-strip park lamps and taillights, along with bi-xenon HID projector headlamps. The X-shaped chrome garnish on the lower bumper initially seems a bit much, but it does lend a more distinctive look.
Inside, the head unit features Bluetooth connectivity. The seat fabric has been upgraded as well, with some textured inserts relieving the monotony.
The 1.2-liter three-cylinder engine has gained some refinement from before, with its hum receding into the background. It's only when you thrash it—which isn't often needed—that the engine begins to drone.
The 2017 update results in a surprisingly attractive hatchback. Mitsubishi has polished out many of the rough edges, while installing equipment that would shame some vehicles that are twice the Mirage's price (multimillion-peso SUVs with halogen headlamps—really?). Fuel mileage is exemplary, with double-digits in city traffic and up to 25km/L in light traffic and during highway situations.
ADVERTISEMENT - CONTINUE READING BELOW ↓
Recommended Videos
So, the new Mirage is better and faster. This time, it's the price that may be the stumbling block. At P713,000, the GLS variant is more expensive than the Honda Brio, which feels more substantial behind the wheel. It is also more costly than some variants of the Ford Fiesta and within striking range of the Toyota Yaris—both one class higher. The Mirage's high level of equipment with its correspondingly lofty price now begs the question: Is the better toy car the one with a lot of playthings already on board, or the one with a better platform for upgrading?
Either way, the Mirage makes for a much more interesting drive now.
SPECS: MITSUBISHI MIRAGE
Price: P713,000
Engine: 1.2-liter DOHC I3
Power: 77hp @ 6,000rpm
Torque: 100Nm @ 4,000rpm
Transmission: continuously variable
Layout: FWD
Seating: 5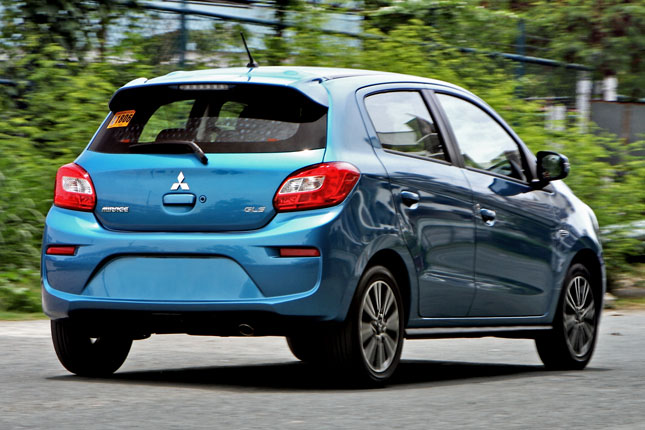 ADVERTISEMENT - CONTINUE READING BELOW ↓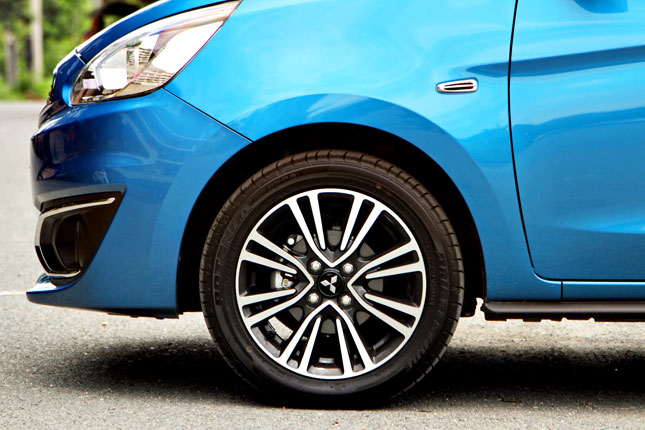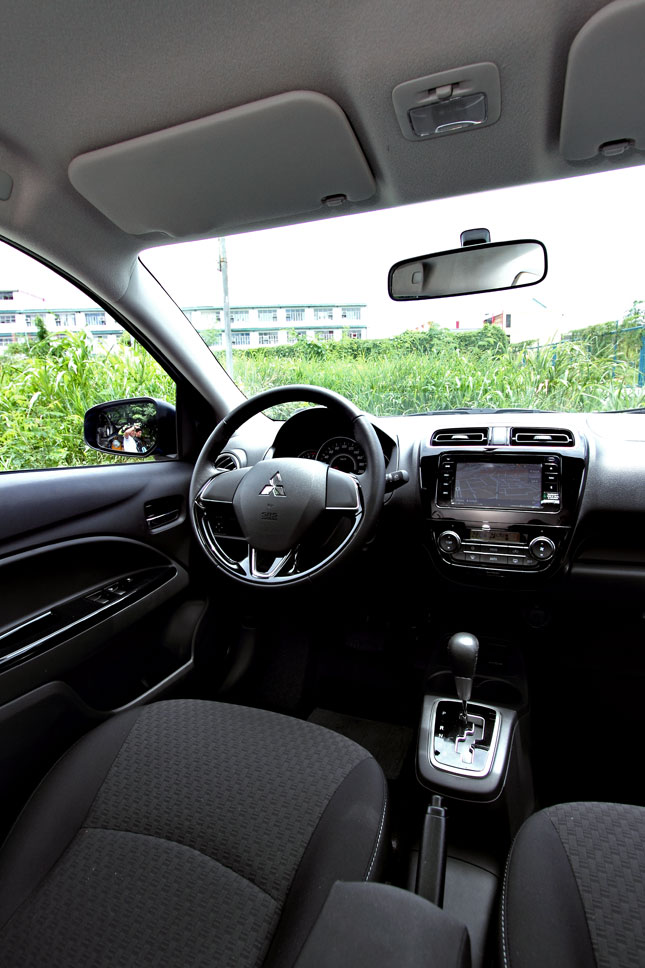 ADVERTISEMENT - CONTINUE READING BELOW ↓
Note: This article first appeared in Top Gear Philippines' August 2016 issue.