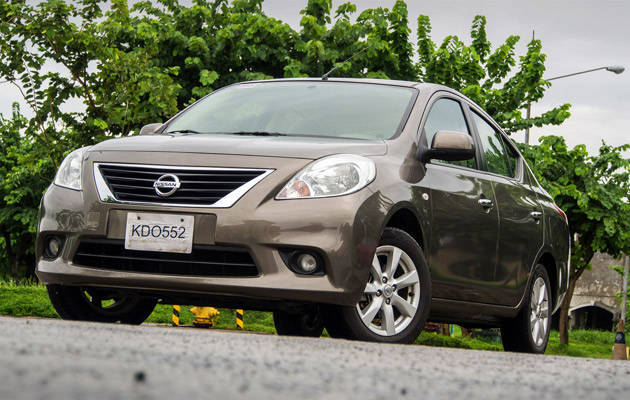 Subcompact sedans are big business for car brands in the Philippines. They serve as entry points for new customers, building market share and brand loyalty. Nissan Motor Philippines' lack of an entry-level subcompact has long been a hole in its market strategy, costing the company market share versus other manufacturers. While there's the Sentra GX, this old car is more appealing to fleet managers than private customers. Enter the Nissan Almera. Though it might be easy to dismiss this car as a Nissan-ized Vios, looks aren't everything. We give Nissan's big little sedan a spin to find out what it's like under the skin.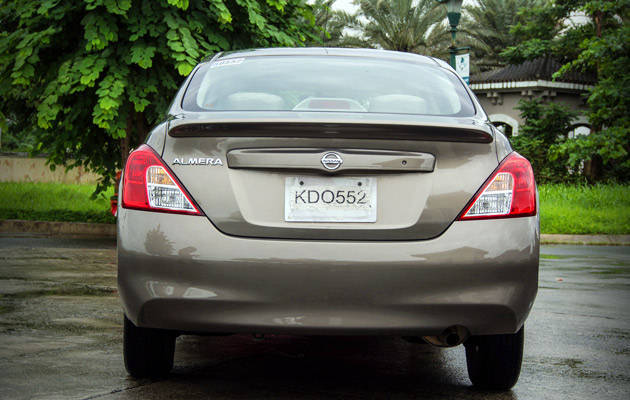 Continue reading below ↓
Recommended Videos
STYLING
The compromises created by stretching the Almera around a long wheelbase give it an unusal profile. The tall, extended cabin adds a lot of visual bulk, and the standard 15-inch alloys seem lost within the fenders. The Almera's styling may echo the Leaf, which is based on the Almera, but the overriding impression is the similarity to the old Vios. The car's best angle is the rear three-quarters, where the strong shoulder-line terminates in attractive taillights at the rear. The Mid variant's spoiler gives the floating trunk much more character, and hard-edged bumper corners bookend the side profile nicely.
INTERIOR
If Nintendo were to design a car interior, it might look something like this. Lots of bubbly shapes, soft plastic surfaces and shiny happy-robot faces everywhere. The bottle-opener door handles and game-pad steering wheel are especially cute. On the downside, interior fabrics are Fifty Shades of Greige. This is no exercise in bondage, though. While elbow room is unremarkable, there's enough legroom out back to cross your legs comfortably. You sacrifice a little knee support and the trunk pass-through for it, but that rear seat rivals even some so-called "midsizers." The trunk is also impressively deep and flat.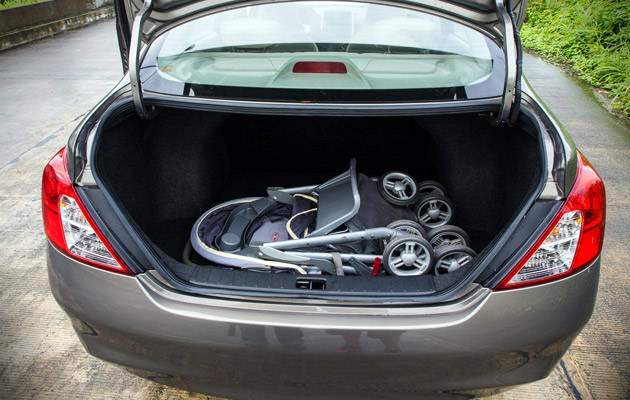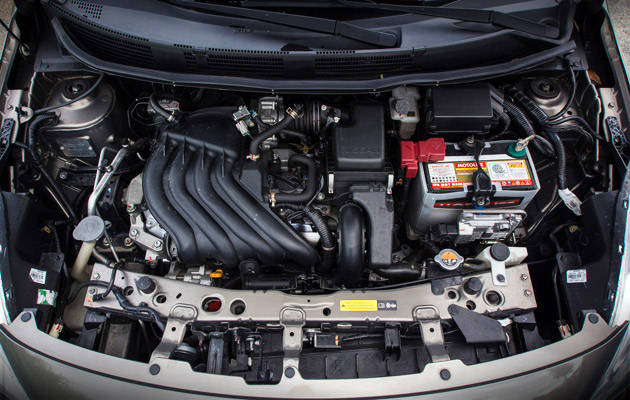 ENGINE PERFORMANCE
The Almera's HR15DE engine is lively, despite a lack of on-paper power. The automatic transmission may only have four gears, but the engine's flexible powerband makes good use of each and every one. Throttle response is good, and kick-down when overtaking is rarely an issue. It's only at extra-legal speeds that you will feel any lack of power. What is missing here is the CVT available elsewhere. With the old-fashioned 4AT, economy in traffic is around 8-10km/L. On the highway, good aerodynamics means good economy, though the AT struggles to match the 20+km/L potential of the manual.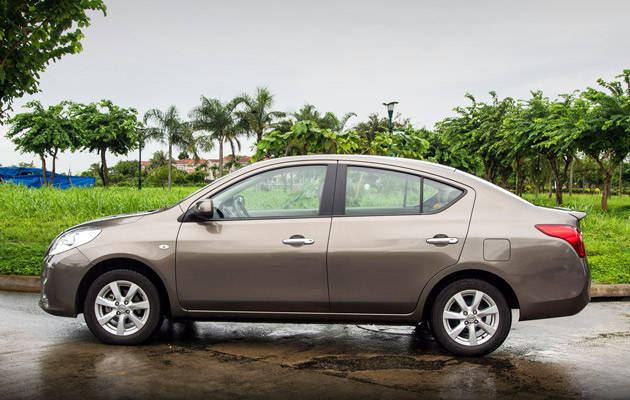 RIDE AND HANDLING
The Almera's long-stroke suspension and long wheelbase make it comfortably composed over the choppiest of roads. There are some secondary motions, but they're well-damped, a welcome change from your typically stiffly-sprung sports-car-wannabe subcompacts. Despite the pillowy ride, the Almera tracks steadily on the highway and is surprisingly sure-footed when hustled. The chassis is settled through sweepers and transitions, and the electric steering's direct response and strong self-centering belie the light and numb feel at low speeds. The 175/65 R15 Maxxis MA-202 tires are a bit too tall for this kind of use, but they're quiet and comfortable in regular driving.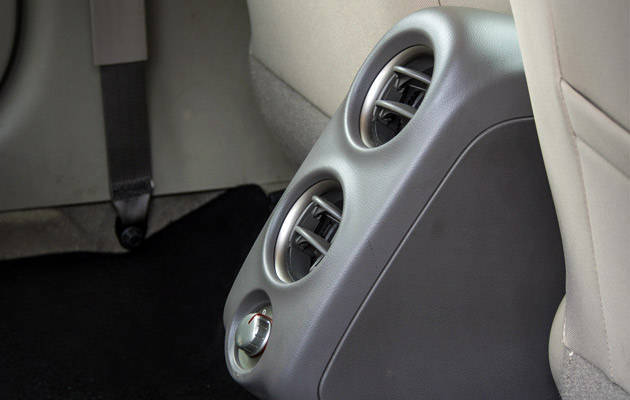 EXTRA FEATURES
The standard 2-DIN stereo has clean, crisp sound despite the simple four-speaker setup. Clarity and bass reproduction are surprisingly good at higher volumes. The huge whip antenna gives it excellent reception to boot. Our Mid variant gets nicer gauges, a rear spoiler and rear-seat vents. These vents aren't air-conditioned, but they're still cool. Foglights and a rear spoiler round off the variant-specific package. If you want side-mirror indicators and backing-up sensors, they'll cost extra. As that tall trunk and long wheelbase are awkward to handle in tight spots, you'll definitely want to invest in those sensors.
THE VERDICT
The Almera is not the sexiest car out there, but there's actually a fun car hiding beneath that skin. And in a game of Top Trumps, it wins in interior space every time. If NMPI ever offers a taxi variant, commuters will be grateful. As the Almera is Philippine-built, future parts availability should not be a problem, either. Instead, the overriding concern is the price. A cheaper Mid-level manual would be spot-on for the green-minded. For those who don't care to shift for themselves, however, an automatic Almera may be the best Vios that Toyota never built.
SPECS: NISSAN ALMERA 1.5 Mid
Engine: 1.5 liter HR15DE variable-valve gasoline
Transmission: 4-speed automatic
Power: 98hp @ 6,000rpm
Torque: 134Nm @ 4,000rpm
Drive layout: FWD
Seating: 5
Price: P830,000
Score: 15/20
Photos by Ken Tamayo