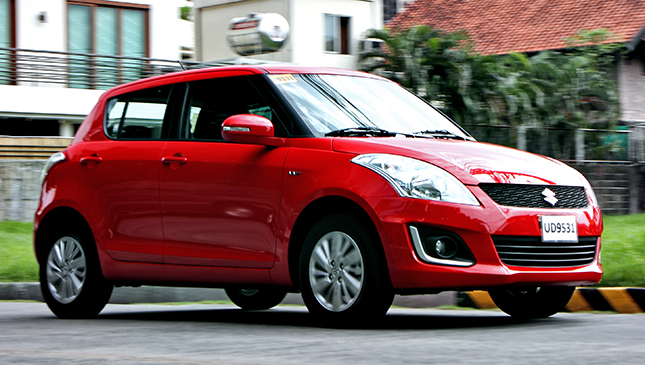 Depending on how you look at it, the economy-car segment is either the most interesting category now or the saddest place to be shopping in. I mean, there used to be a time when P600,000 would have gotten you a top-of-the-line Civic, but of course, that was nearly 20 years ago. Inflation has brought erstwhile mainstream compacts like the Civic and the Corolla Altis past the P1-million threshold for the nicely spec'd variants. These days, half a million only get you a lowly Wigo or Mirage.
Of course, that's assuming you're paying in cash. But with banks enjoying a surfeit of cash these days, everybody and his mother is practically begging you to borrow money from them, which means getting a car loan has never been easier. So, if you're the type looking for a daily driver that's easy to park, easy on the eyes, and relatively easy on the wallet, Suzuki would like you to consider the Swift 1.2 hatchback contender.
ADVERTISEMENT - CONTINUE READING BELOW ↓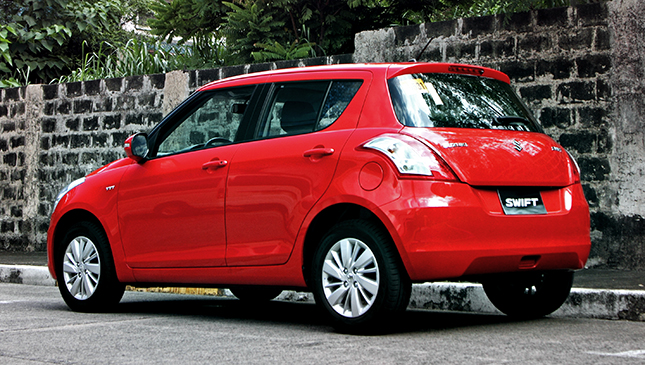 The Swift, to be honest, is getting a little long in the tooth now, with a body that pretty much hasn't changed over the past two presidents, but it's a testament to the design that it still looks handsome. At the very least, it doesn't look too rinky-dink for a small car. Design features that have withstood the test of time are the high roof, the large windshield, and the relatively small side windows and backlight. The 'Asian Mini' look still looks good today, and for damn sure it's a lot prettier than the mutant Brio or the xiaolongbao Mirage.
Inside, the cabin is still a paragon of good taste and functionality with a low cowl, brightly lit gauges, no-BS lighting, and a logical layout of secondary controls. Actually, the angular design betrays its age, but it's not a deal breaker by any measure.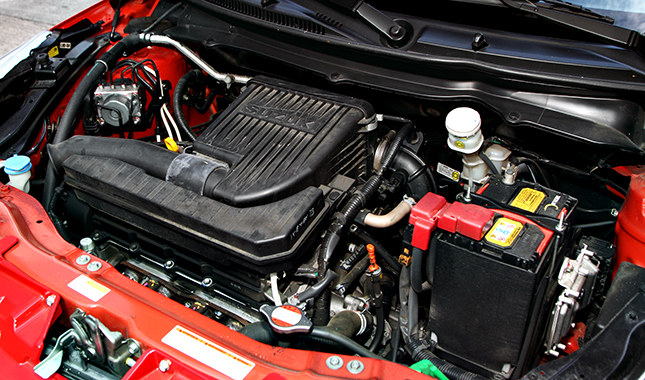 ADVERTISEMENT - CONTINUE READING BELOW ↓
Recommended Videos
As the number indicates, this particular Swift (just) gets by with a 1.2-liter four-pot, courtesy of Suzuki's partners at Toyota. It's a small motor, but it works well enough with acceptable levels of noise, vibration and harshness. Bury the throttle (and you frequently will), and the engine revs willingly to muster all 87 tiny horses under the hood. Let's be honest here: This car will never feel fast, but it sure feels a lot smoother and healthier than any of the cheaper, three-cylinder competitors out there. In what's becoming a bit of an anachronism in pricier cars these days, the four-pot is paired to a four-speed automatic with overdrive. Feels rather quaint in this era of six- or seven-speeders, but it's a simple setup that should be easy to maintain and overhaul in the long run.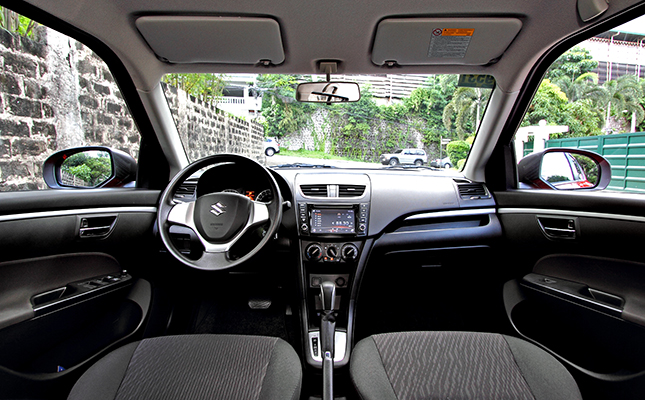 As creature comforts go, you get the basic stuff like power windows, mirrors, locks and steering. The touchscreen head unit is GPS-ready, the seats get quality fabric upholstery, and...that's it. Safety equipment includes dual SRS airbags, side impact beams, and ABS.
ADVERTISEMENT - CONTINUE READING BELOW ↓
Not very exciting, right? It may be all you need in a daily driver, though, as its tenure with me (over three weeks) was largely uneventful. Neither exciting nor droll, the Swift served me on my daily commute well enough, sipping fuel to the tune of 10-11km/L in the city while ably keeping up with traffic and jostling for space on EDSA. The drivetrain has just enough power and compact gearing for sub-Skyway speeds, but it quickly gets overwhelmed when the road opens up (which is practically never). One area the drivetrain is showing its age is in trying to maintain a steady 110kph. The tall fourth gear and the meager power on tap will always have the car struggling to get back up to speed if you need to slow down.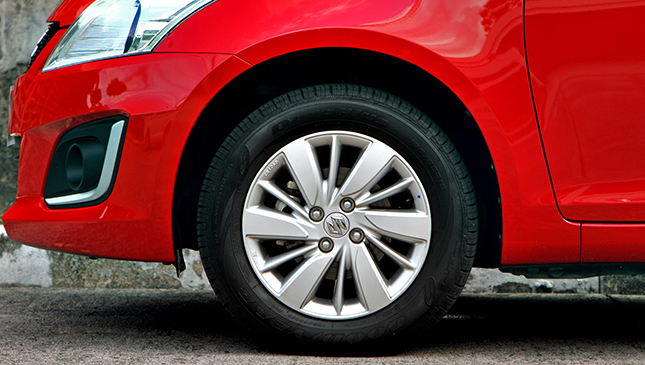 The power-steering system is also slow to boost assist at low speeds, where quick transitions will have you muscling the wheel as the electric pump tries to catch up. At cruising speeds, though, the car tracks well enough despite the slim tires (185/65 R15s). The steering wheel could be a tad thicker to give a feeling of more heft.
One of the things I've always liked about the Swift is the 'big car' feel, at least for the driver and the front passenger. The low cowl and the expansive windshield are great for making the car feel bigger than it really is, and the seats have decent padding for long commutes. The backseat is another story--bearable for small kids, but you'll want a bigger car as soon as you can afford it. Trunk space is just enough for a few bags of groceries, and you'll frequently fold down the rear seat if you're the type who does your groceries for a month's supply at S&R.
At the end of the test period, I have to confess I neither loved nor hated the car. Let's face it: For P678,000, you are never going to have a sports car or even a small SUV unless you're buying used. At its price point, the Swift 1.2 is all about providing reliable, economical personal transportation for people who don't need or want to deal with a bigger vehicle. It's quiet, rides well, and does the daily-driver mission capably and unobtrusively, never calling attention to itself for either good or bad reasons. Buyers looking for an attractive, well-built commuter that has just a bit of style to stand out from the usual Honda, Mitsubishi or Toyota should take the Swift for a spin.
ADVERTISEMENT - CONTINUE READING BELOW ↓
SPECS: SUZUKI SWIFT 1.2
Price: P678,000
Engine: 1.2-liter DOHC I4
Power: 87hp @ 6,000rpm
Torque: 114Nm @ 4,000rpm
Transmission: 4-speed automatic
Layout: FWD
Seating: 5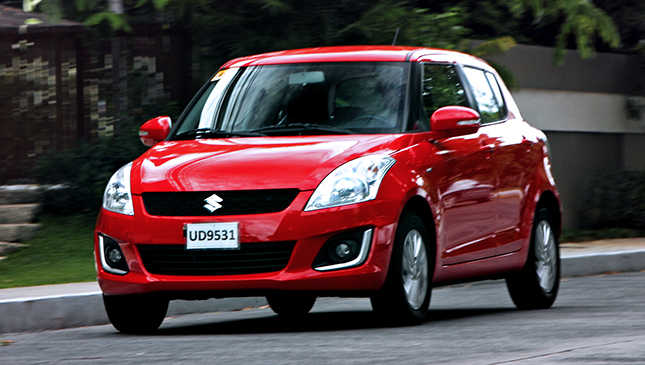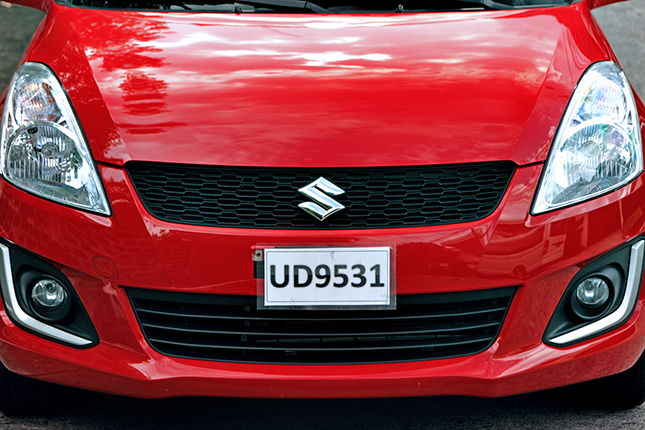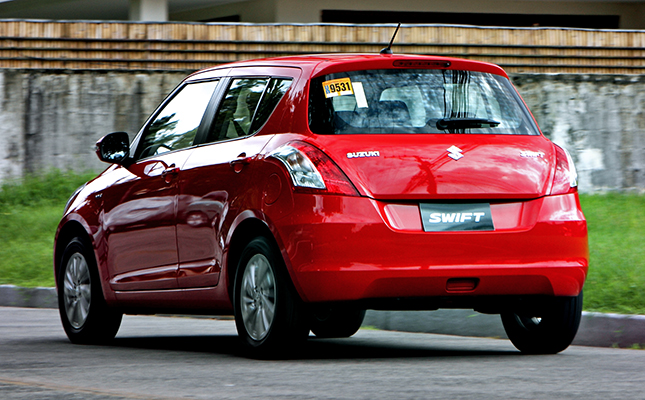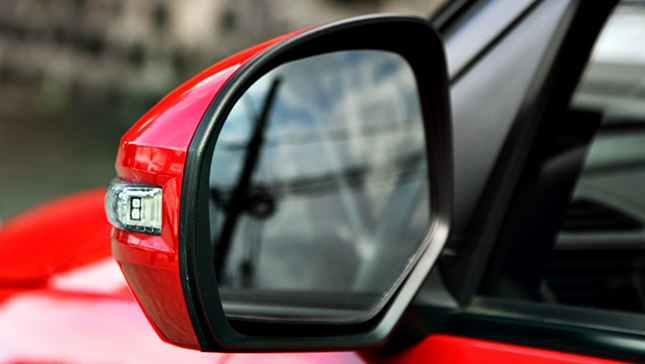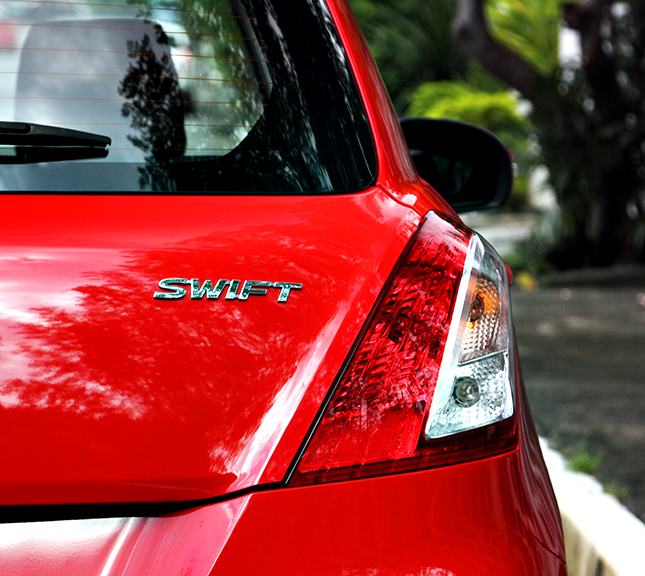 ADVERTISEMENT - CONTINUE READING BELOW ↓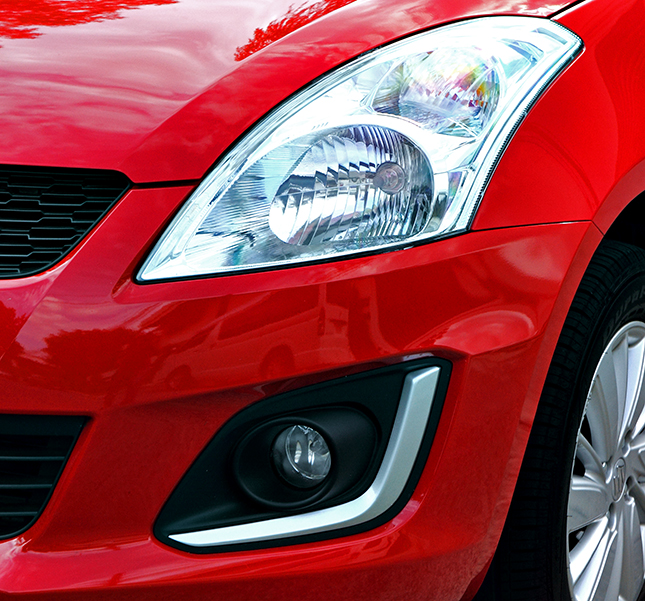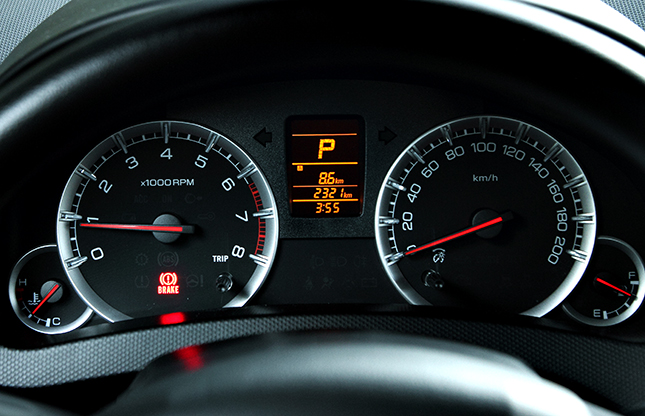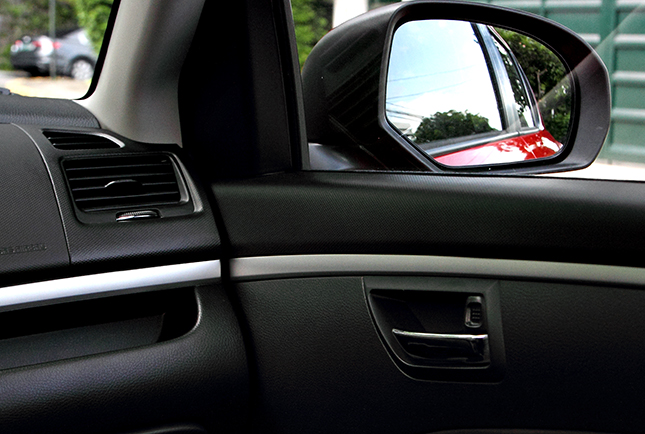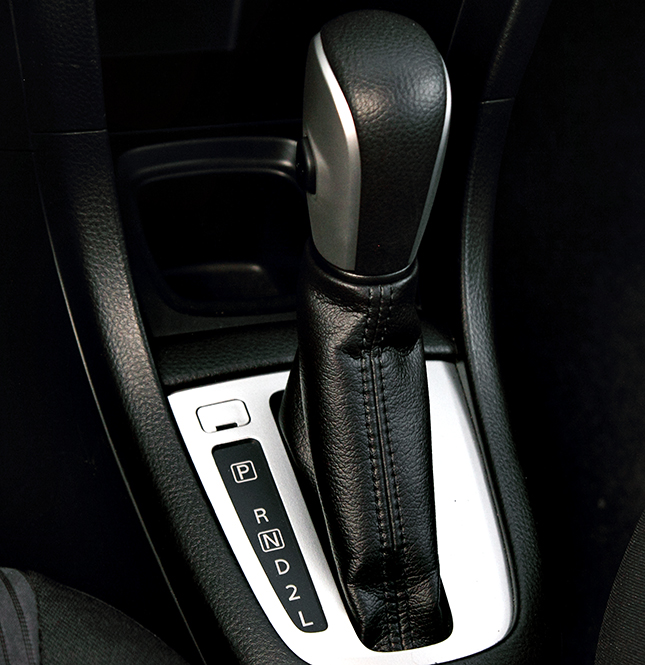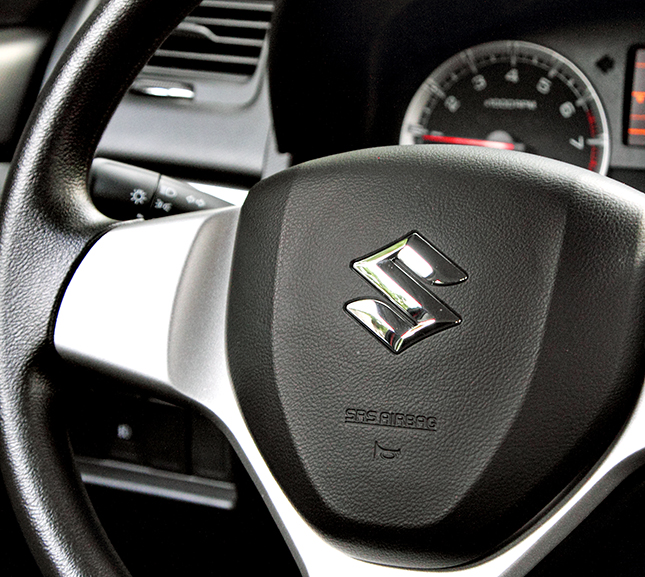 ADVERTISEMENT - CONTINUE READING BELOW ↓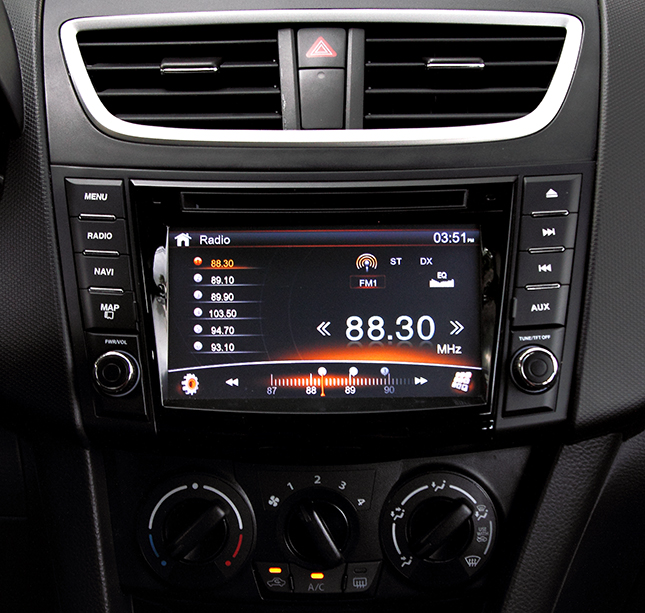 Note: This article first appeared in Top Gear Philippines' August 2016 issue.
UPDATE as of May 7, 2018: When we last shared the post-revised excise tax prices of the Suzuki lineup in February, the prices of the Alto, Celerio, Ciaz, Swift, and Ertiga were still unchanged from last year. Here now are the adjusted prices. Almost every major carmaker in the country has come out with a new set of price tags because of the Tax Reform for Acceleration and Inclusion (TRAIN) law. And from what we've seen, the doomsday scenarios have not come true yet. Buying a brand-new car is no easy task. Forking over the down payment and committing to a monthly installment for a few years is a big step, and one that shouldn't be taken lightly. Luckily, getting a car is actually affordable for most budgets right now (the incoming excise tax increase notwithstanding).