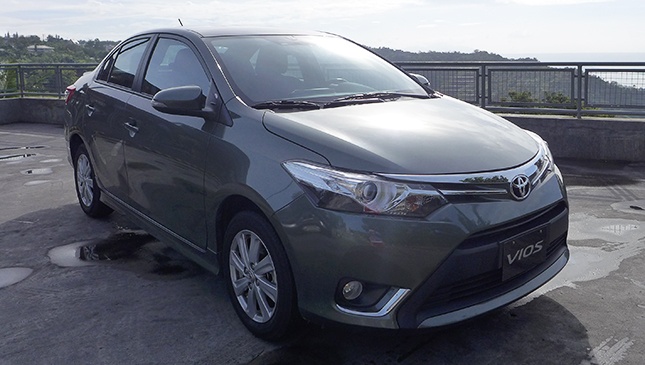 Fact: The Toyota Vios is the best-selling car in the country. From college students to young corporates and families all the way to fleets, the sedan has been a top-of-mind choice for anyone looking for a reliable and versatile transport.
Being number one has its drawbacks—you'll need to work twice as hard to keep your throne. Having been on top for so long, Toyota Motor Philippines may have already mastered this, much to the dismay of its competitors. And just when you thought other contenders were closing in, Toyota's bestselling car, just got significantly better. And no, we're not even talking about the recently unveiled refresh just yet.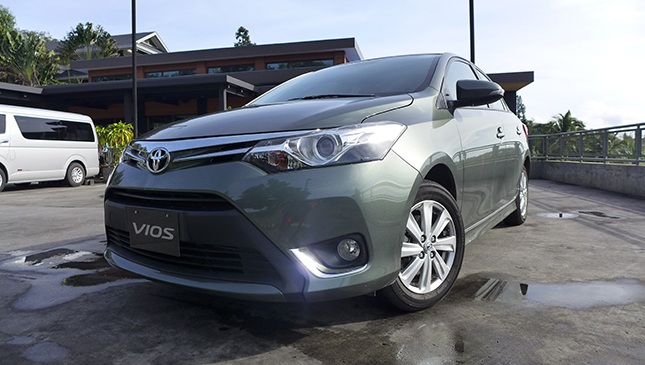 ADVERTISEMENT - CONTINUE READING BELOW ↓
STYLING
Your eyes don't deceive you: the car's styling has remained unchanged with the exception of new chrome garnish on the foglamps. This is the same sporty looking subcompact that inspired Toyota's one-make race initiative, bringing fun to an otherwise unexciting category.
It still looks and feels fresh even after four years since its introduction, though I do wish that Toyota had done something to replace those hideously uninspired alloy wheels. The Vios does come with two new color options, namely the Blackish Red Mica and Alumina Jade Metallic—the latter seen here on our test unit.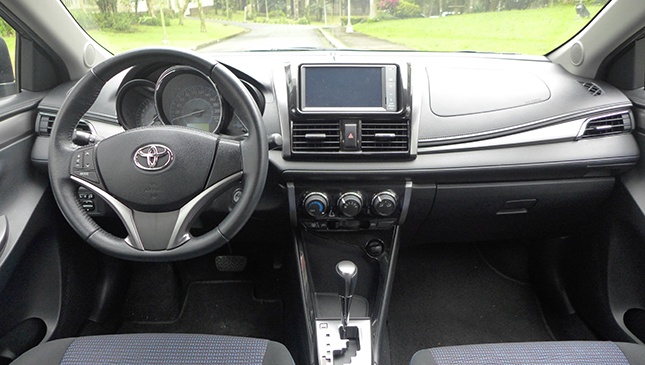 INTERIOR
The interior retains its practical and clever ambiance. The "stitched plastic" and hidden vent cupholders are still there, much to the delight of passengers. But this also means you get the same plastic-heavy inside. It squeaks too much and lacks storage space.
Toyota finally got rid of the black and beige colorway for the 1.5 G variant. Instead, you get an all-black interior previously found only on lower variants, with subtle chrome touches on the gauges and side air-con vents. You'll also find new fabrics with cool blue accents and stitching which emphasize the side bolstering of the seats that provide a cushy and firm driving position. The steering wheel remains joyful to hold but still lacks an adjustable reach for drivers with short arms.
ADVERTISEMENT - CONTINUE READING BELOW ↓
Recommended Videos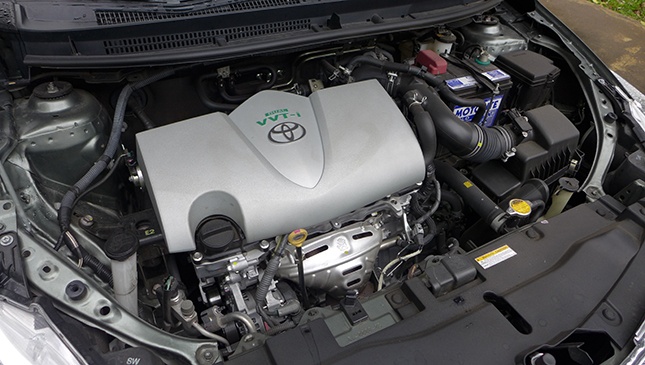 ENGINE PERFORMANCE
The biggest change for the Vios lies in its new NR-series 1.5-liter Dual VVT-I engine, finally getting rid of its primitive first-generation NZ-series mill. Toyota has also done away with its old four-speed gearbox and joins the CVT bandwagon.
While the CVT reacts quickly to small changes in throttle input, it still suffers from the same rubber band feel known to most CVTs: you hit the gas, and the revs build faster than the car moves. Once you're up to speed though, it maintains a decent mid-range pull providing finesse as you cruise. Just don't expect much from the gearbox when overtaking as it takes time to shuffle up its ratios.
What you have is a greener and more fuel-efficient powertrain. An entire week with the new engine produced a reading of 10km/L in combined city idling and highway driving. The CVT helps give the Vios a smoother and quieter drive—better than what the old gearbox could muster. 
ADVERTISEMENT - CONTINUE READING BELOW ↓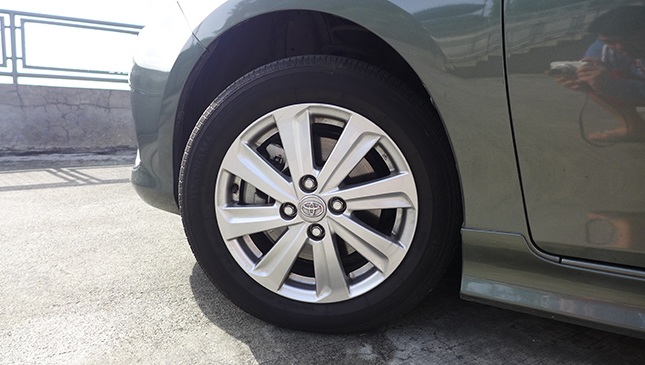 RIDE AND HANDLING
The firm suspension of the Vios has always been commendable and progresses even further with the new engine and transmission. Without the need for higher revs, the car cruises steadily with minimal engine vibrations, translating into a smoother and more comfortable ride. Just try your best to avoid abrasive road conditions.
The brake pedals feel mushy and will require a bit of getting used to. Road insulation remains good, as I barely noticed any noise when the car tackled the steep inclines heading up to Tagaytay.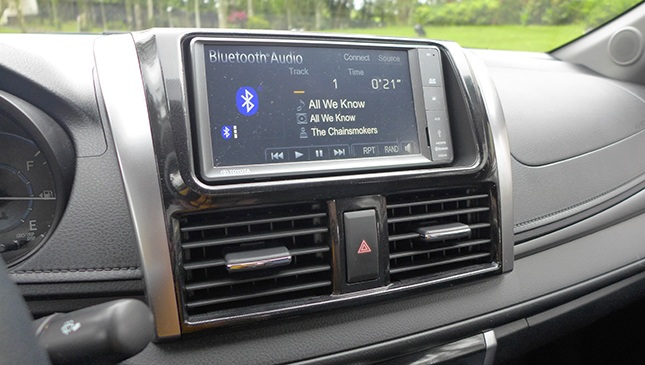 EXTRA FEATURES
The 1.5 G and 1.3 E variants finally get the entertainment system they deserve in the form of the new seven-inch touch display with Bluetooth connectivity and MirrorLink. This new system works in harmony with the car's built-in six-speaker system (1.5 variant) and steering wheel controls.
ABS, dual airbags, Isofix and all-disc brakes are standard safety features for the 1.5 G Vios, ensuring passengers' peace of mind. I just wish more effort was exerted in differentiating the top-spec 1.5 G variant from the top-selling 1.3 E, as you'll hardly notice any difference between them feature-wise. Adding a start/stop button, reverse sensors, exclusive colors and sportier rims perhaps?
VERDICT
The Vios has always been cryptic to me. Its sporty appeal and aggressive motorsport marketing gave me reason to believe that this car is actually one of the most dynamic offerings in its class.
Driving the car for a week, what I discovered was a subcompact that is comfort-oriented, practical, fun and versatile for everyday use. You have to experience it to believe it. At this segment and price point, the Vios is still arguably the best—and it just got better.
SPECS: TOYOTA VIOS 1.5 G AT
Engine: 1.5-liter Dual VVT-I DOHC gasoline
ADVERTISEMENT - CONTINUE READING BELOW ↓
Transmission: CVT
Power: 106hp @ 6,000rpm
Torque: 140Nm @ 4,200rpm
Drive Layout: FWD
Seating: 5
Price: P902,000
Score: 18/20
Toyota Vios