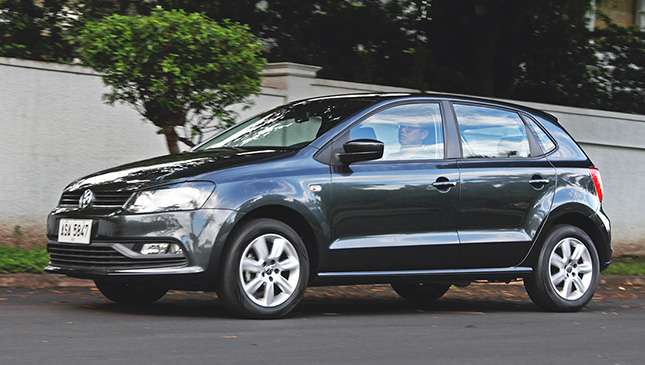 Certain behavioral scientists have made the audacious claim that it only takes men 8.2sec to fall in love—such is the rush of emotions, apparently, that the brain sends out signals and just 'knows.' Well, if you can fall for a person this way, why not for a car as well?
Remember your first dream car? You fell in love with it not because of the numbers on the spec sheet or the branding on the sheet metal, but because of the intangibles—how she made you feel, how special she was to you. When I first looked at the Volkswagen Polo Hatch, these 8.2 seconds came and went. Then...nothing.
Continue reading below ↓
Recommended Videos
The 'carbon steel gray' paint job of the little German is striking and perfectly complements the Polo's muscular face. The black-finish halogen headlamps emphasize the car's Teutonic roots. She does resemble her dearly beloved sibling, the Golf. She's attractive, yes, but in love I am not.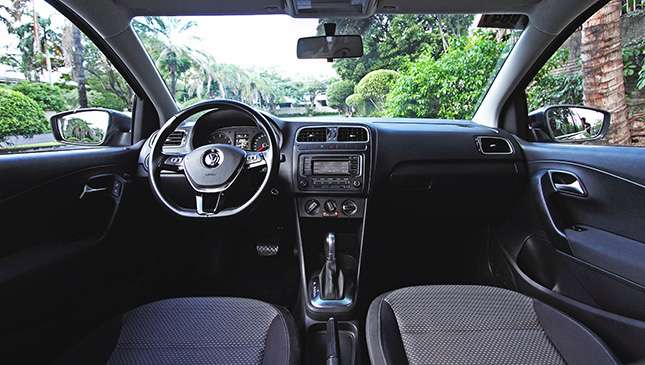 The doors slam shut with authority, and that unmistakable thunk—as if I've just closed the hatch of a tank—reassured me that this, indeed, is a European car. What lets me down, after I adjust the sporty bucket seats and grip the flat-bottomed steering wheel, is the scratchy plastic that covers most of the cabin surfaces and doesn't live up to the Polo's P898,000 price tag at all. While the tiller and the shifter seem like they've been ripped right out of the much more expensive Golf, my feelings of elation deflate when my fingertips come in contact with surfaces I'm not meant to touch. Some weird sounds and a rubbery feel from the hand brake do little to assuage my hesitation at falling head over heels for this car.
Pairing my smartphone, via Bluetooth, with the multimedia system is relatively simple. The display is low-resolution, but the information is clearly laid out and readable. Controlling your music and answering calls are both easy tasks, too, because the buttons on the steering wheel boast excellent ergonomics. The A/C controls are simple rotary dials—again unbefitting a car of this price. The A/C itself is functional, although it seems to struggle in countering the heat of Manila's summer season. Again, the toys are enough to make me like the car, but love needs more than just liking.
Sometimes, however, all you need is time. I start the Polo and her 104hp 1.6-liter MPI mill growls to life with a loud clatter. Such is the racket that a passerby stops to ask if it's a diesel. I drop the parking brake and within minutes of putting the transmission in Drive, I know she's a keeper. Power is more than enough for daily driving through the city, but drop the lever to Sport and shifts come much later, allowing the tiny engine to provide a boost of power that is plainly shocking for such a wee car. Gear changes come quickly, although there's shift shock at lower speeds.
The engine-and-transmission combo is the best one possible for a car this size, giving it the pep it needs to keep up with larger vehicles on open roads and to blast into tight openings when traffic starts building up. I never feel that the little VW is lacking in the powertrain department, despite the transmission's tendency to lurch and upshift roughly in stop-and-go traffic. The gearbox is more suited for highway blasts or curvy mountain roads. While the best urban fuel-consumption figure I manage is 6.5km/L, it has to be said that traffic is bad and my right foot is heavy.
She's warming up to me and it's not quite love yet, but the more corners we encounter, the more things change.When you chuck the Polo into a corner, the very first thing that shocks you is the steering. For an electromechanical speed-sensitive power-steering system in a front-wheel-drive hatch, the feel is amazing. The weight builds up progressively as you add lock, and the feel of the road communicates to your arms exactly what the wheels are doing. Communication is at the heart of any good relationship, and in this case, the Polo is talking to me as if she's on unli-call-and-text to all networks. She never keeps me guessing as I round tighter corners at increasing speeds.
This, combined with the expertly tuned suspension with front and rear stabilizers, ensures that the Polo feels like a hyper puppy ready to scrabble through any corner at whatever speed. It handles amazingly, like a proper German hatchback should. The suspension's damping, although a bit harsh on potholed city roads, come into its own as I toss the little hatchback into any curve on my favorite mountain road.
Even the drawbacks of living with the little hatch on a daily basis, the small quirks, are not enough to keep me mad at her. The lack of any form of smart key or push-start ignition is ignored the moment I find myself in a tight spot, which I then navigate with ease thanks to the tight turning radius. The lack of a reversing camera in a car costing close to a P1 million is forgotten when the road opens up and the tiny engine roars as if it's a bigger mill powering a true hot hatch. The lack of rear legroom is forgiven after I get out and, just like any well-designed car inspires you to do, I catch myself looking back at the Polo to check her lines just one more time, a smile slowly creeping across my face.
No, love doesn't take 8.2sec. It takes making time to give something a chance and appreciating it, not just for what makes you smile, but also for the flaws. And possibly, such a love may build up to a feeling that is stronger than what you could have imagined at first glance—to the point that you're willing to put up with issues and differences. I'd trade those 8.2sec of love at first sight for a lasting impression built on a month of experiences. The Polo is just that kind of special car—to me, at least.
SPECS: Volkswagen Polo Hatchback Comfortline 1.6 MPI AT
Price: P898,000
Engine: 1.6-liter DOHC I4
Power: 104hp @ 5,250rpm
Torque: 153Nm @ 3,750rpm
Transmission: 6-Speed automatic
Layout: FWD
Seating: 5
Score: 17/20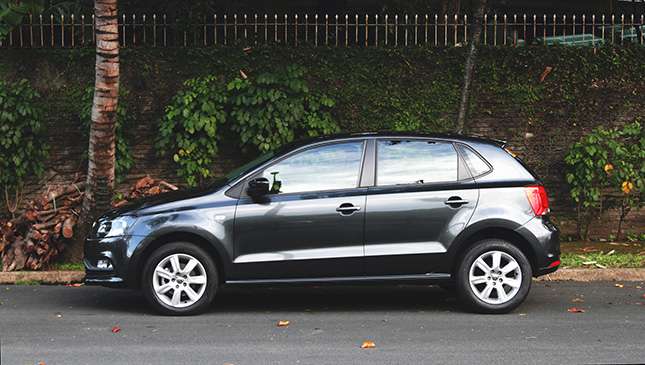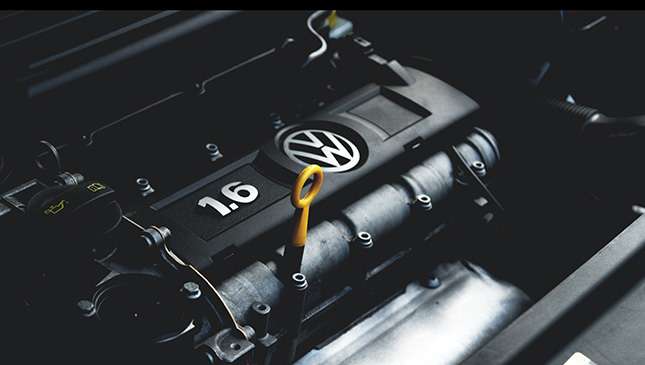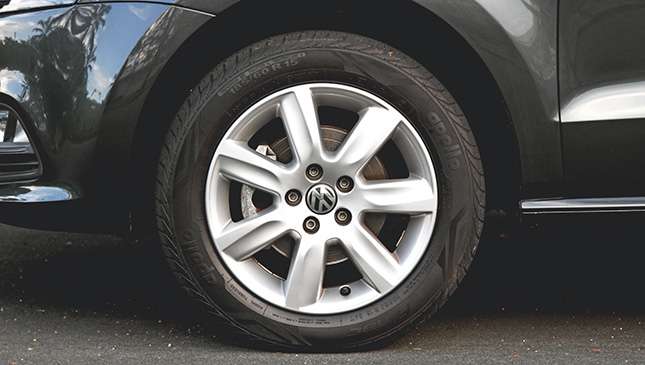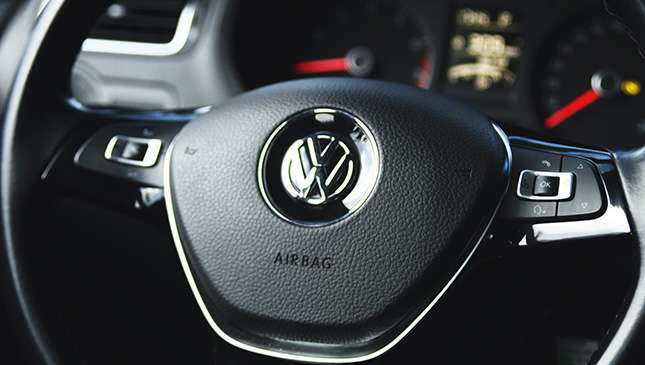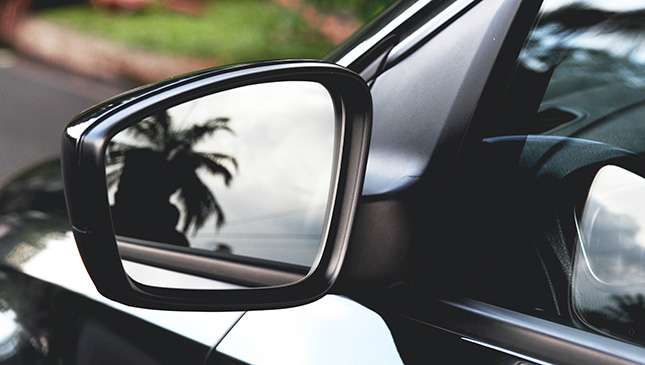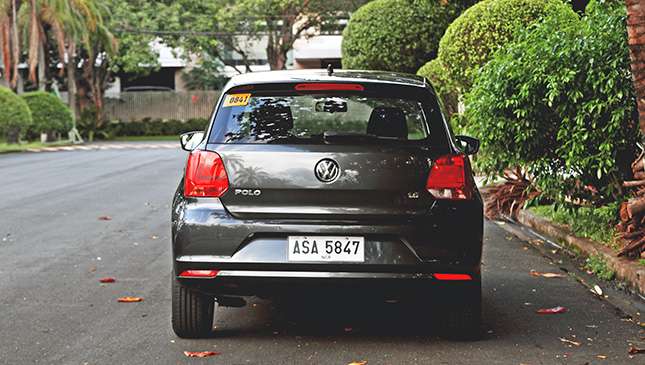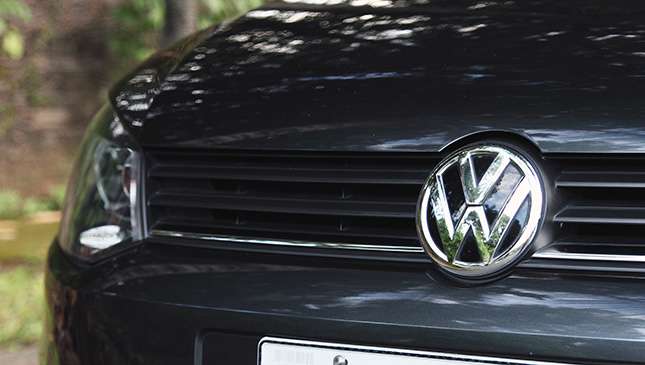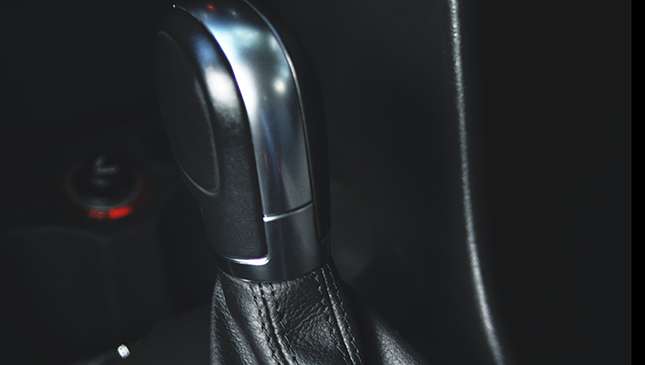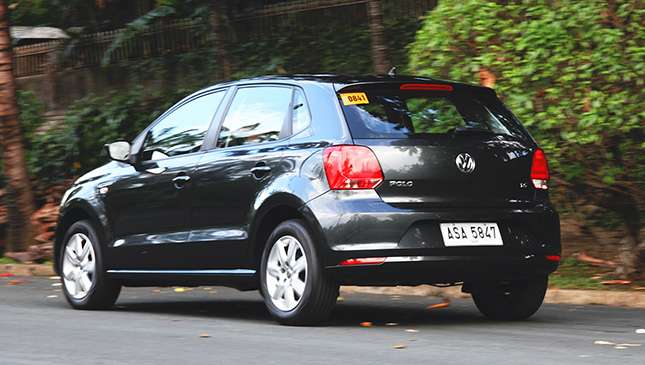 UPDATE as of June 11, 2018: Volkswagen Philippines recently caused a lot of buzz in the local automotive scene when it announced an overhaul to its lineup in the form of five new models, all hailing from China. It was a bold move, to say the least. Divisive, too. Many have questioned the German carmaker's strategy. Why, they wondered, is a brand that previously marketed itself in the country as a premium offering now selling cheaper, mass-market models? For answers, we turned to Volkswagen Philippine's COO Klaus Schadewald. During a roundtable discussion with members of the media, Schadewald explained that the recent trade agreements between the Philippines and China have made it possible for his brand to bring in these new vehicles. We went one step further and asked him if this new lineup was a deliberate strategy to target different buyers from the ones it previously marketed to. "Yeah, of course," Schadewald told us. "We know that when you look into the market segmentation of the Philippines, you know where the market is. We had this big disadvantage that we could not offer a car in the main segments, because we were just too expensive.