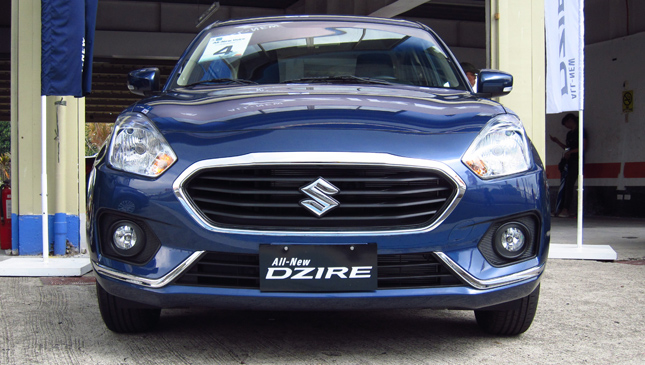 It was known as the Swift Dzire not too long ago, and it had its fair share of critics because of its awkward looks. Its price was very enticing, though—tempting enough to make buyers overlook its stubby rear end. The strange design really did seem like an afterthought, and if anything had to be changed, that would probably be it.
ADVERTISEMENT - CONTINUE READING BELOW ↓
And change has come with the arrival of the all-new Dzire. It has broken away from the Swift nameplate and is its own model now. This evolution isn't just symbolic in nature. It also shows in the revamped silhouette. Its proportions look right, and the packaging is really quite clever—inside and out.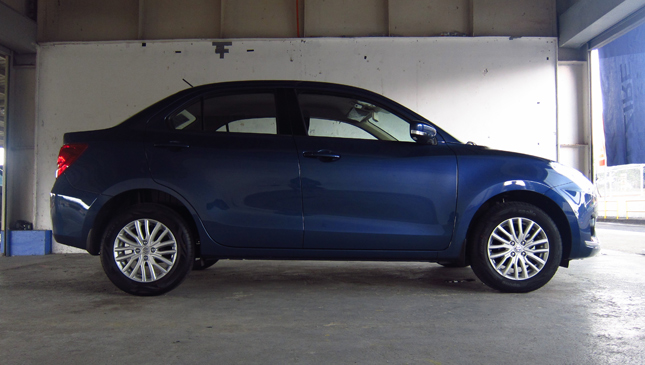 ADVERTISEMENT - CONTINUE READING BELOW ↓
Recommended Videos
The wheelbase has been increased by 20mm, and its track is even wider as well. The major design change has to be at the C pillar, which has been reworked to make the side profile more sedan-like. It flows smoother and looks great. These new dimensions also do wonders for the cabin space. Front and rear seats have been expanded, too.
The dashboard is set forward and that means excellent legroom.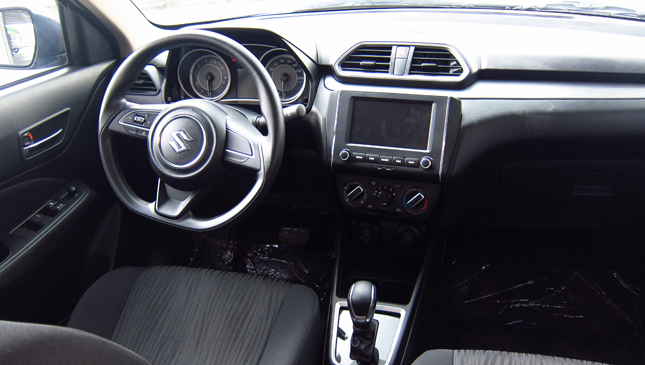 ADVERTISEMENT - CONTINUE READING BELOW ↓
We like that it has an air-conditioner vent for rear passengers. This is a great touch that we haven't seen in this segment before, and the good news is that this feature is available in both the manual GL and GL +(AGS) variants. Also available are the 12v accessory ports for front and rear passengers, and steering-wheel-mounted controls on the D-shaped steering wheel.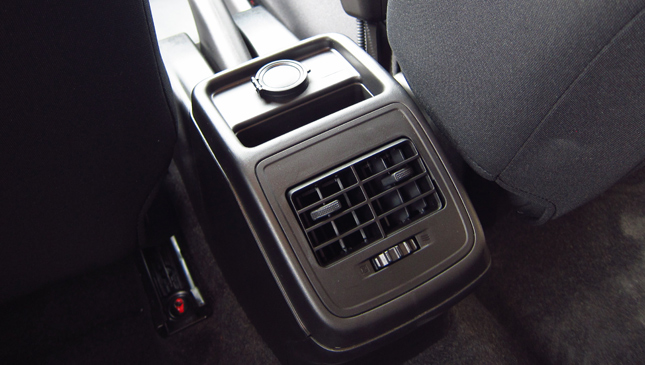 ADVERTISEMENT - CONTINUE READING BELOW ↓
Under the hood is the same engine, a 1.2-liter, four-cylinder mill found on the previous model. Power is rated at 82hp at 6,000rpm, with maximum torque peaking at 113Nm at 4,200rpm. It has a higher compression ratio now, which we are told assists in delivering even better fuel efficiency. The new-generation platform called 'Heartect' makes its appearance in the Dzire as well. It is lighter, more rigid, and safer in the event of a collision.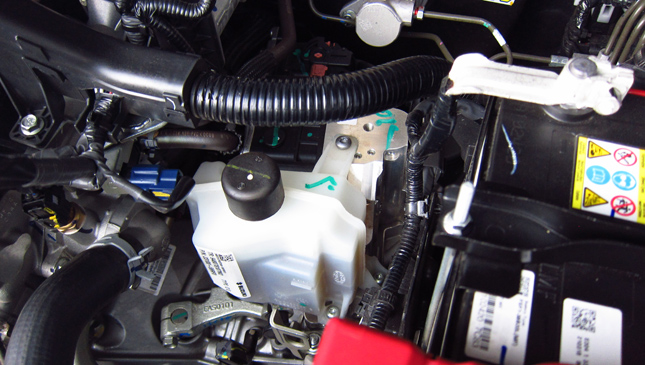 ADVERTISEMENT - CONTINUE READING BELOW ↓
The big news is Auto Gear Shift (AGS), which is an automated manual transmission—not to be confused with a conventional automatic transmission that has a torque converter. The folks at Suzuki PH tell us that AGS takes the best characteristics of manual and automatic boxes and combines them. How does it work? Mounted above the manual-transmission gearbox is a shift control actuator that operates the clutch and does the shifting for the driver. Automated manual gearbox technology has been around for a while, and it is even used in some modern Ferraris and Maseratis.
It gives a more direct feel compared to a torque-converter automatic or CVT. It also means that maintenance costs will be the same compared to a regular manual transmission, but the components like the clutch disc and pressure plate will last longer. The possibility of human error and clutch driving is eliminated, you see. Suzuki is confident that its AGS will deliver on its promise of fuel economy and fun-to-drive factor.
ADVERTISEMENT - CONTINUE READING BELOW ↓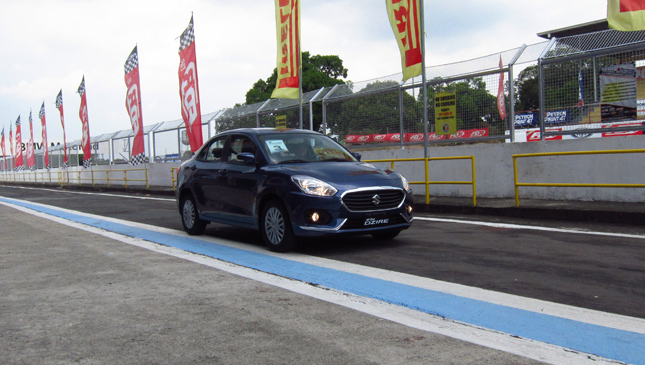 We are let loose on the full Batangas Racing Circuit to experience what AGS is like. Our instructors ask us to shift up or down using manual mode while either pinning the gasoline pedal to the floor, or lifting a bit just like we do in a manual-transmission car with a clutch pedal. I can say that the AGS adapts well to whatever driving style you employ, and it delivers on the direct feel as promised. I even try leaving it on Drive, and imagine that it will work very well in real-world conditions. We'd like to take the Dzire out on EDSA for a full assessment. But so far, the system works as advertised.
ADVERTISEMENT - CONTINUE READING BELOW ↓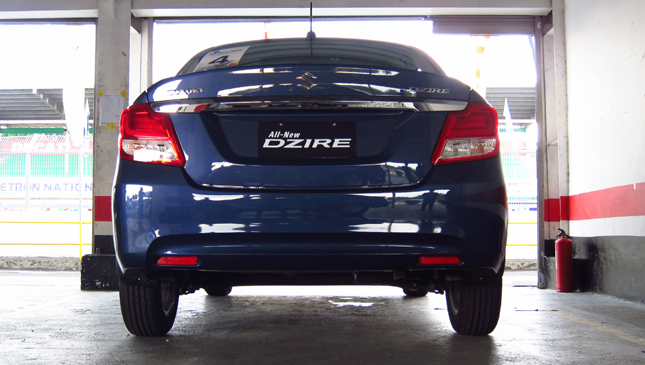 The official launch of the Dzire is happening on June 27, 2018. and the car will available at Suzuki dealerships in July. Prices start at P638,000 for the GL manual, and P698,000 for the GL + AGS. An excellent proposition for a model that is chock-full of convenience features and a neat gear-changing system.
ADVERTISEMENT - CONTINUE READING BELOW ↓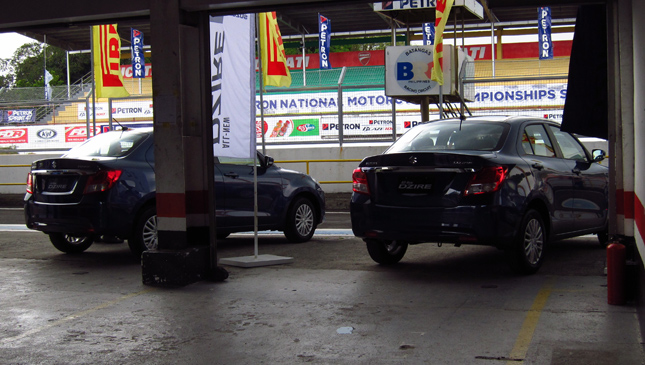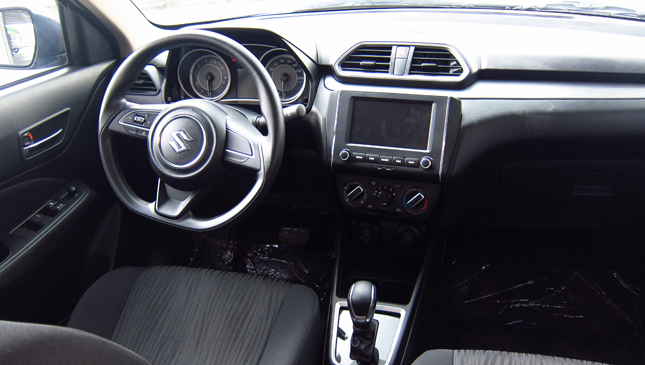 ADVERTISEMENT - CONTINUE READING BELOW ↓