10) Forza Motorsport 7 (2017)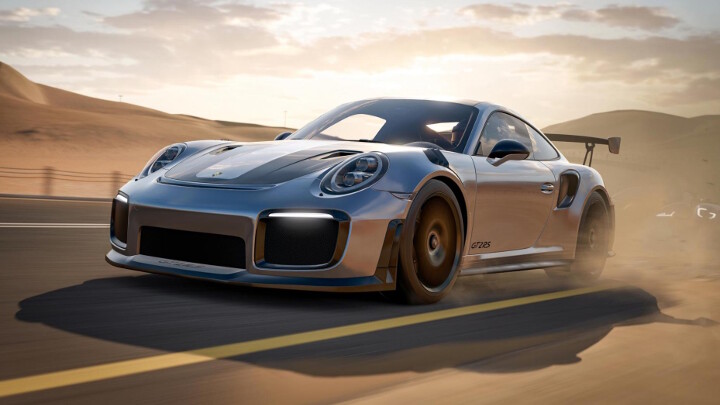 If they ever invented racing game Top Trumps, Forza Motorsport 7 would be the all-conquering card you'd covertly sneak into your own hand as you shuffle the deck. You simply can't argue with the numbers in FM7—over 800 cars from 99 manufacturers and 30 circuits on which to stretch their legs. If your favorites aren't in here, have you checked you're not into horse racing instead?
As befitting of a game with a production budget that would match the GDP of a small country, FM7 is also visually stunning. This semi-sim pushes current top-end Xbox hardware to its absolute limits with its silky 60 frames per second motion and crisp 4K visuals. It's like a spa weekend for your eyeballs.
Continue reading below ↓
Recommended Videos
9) Blur (2010)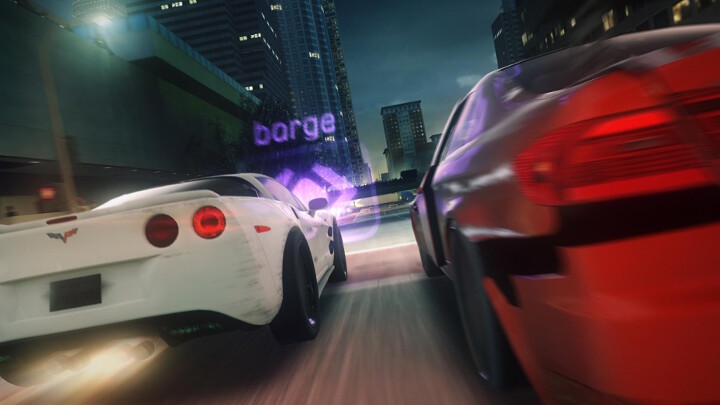 An ill-fated attempt to mix Mario Kart with Project Gotham Racing, Blur was bought by approximately three people. But those three people will have been treated to one of the most exhilarating and underappreciated multiplayer racers of all time.
Blur took real cars and real locations, but then crammed them full of Mario Kart-inspired power-ups and more neon lighting than an '80s themed nightclub. The result was a game that had two major sources of satisfaction: legitimately rewarding handling, and the air-punching joy of clattering your mate with the game's legally distinct equivalent of a red shell. It shouldn't have worked but it absolutely did.
It was also unashamedly British, so more traditional racing-game locations like downtown San Francisco and Tokyo were joined by the chicken-shop-lined streets of Shoreditch and the beachfront in Brighton. The only thing missing was torrential, unending rain.
8) Rocket League (2015)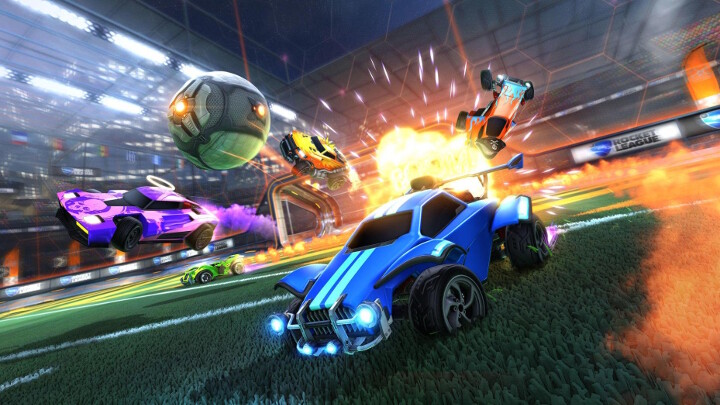 Ernest Hemingway is famously quoted as saying that there are only three sports—bullfighting, motor racing, and mountaineering—and that the rest are "merely games." We'd be curious to know what old Ernie would have made of Rocket League, which is a bit like his beloved motorsport, but instead combines kerosene-powered cars, a giant football, and literal explosions when you score. Not enough dead bulls for him, probably.
We'll confess, Rocket League is a driving game in only the very loosest sense of the word, in that you'll spend a good proportion of your time airborne, but we're claiming this brilliant multiplayer sports game as our own regardless. As we've established many a time on Top Gear TV, football is infinitely better with the addition of wheels, not least because we've never had a goal disallowed by VAR in Rocket League...
7) Need for Speed: Hot Pursuit (2010)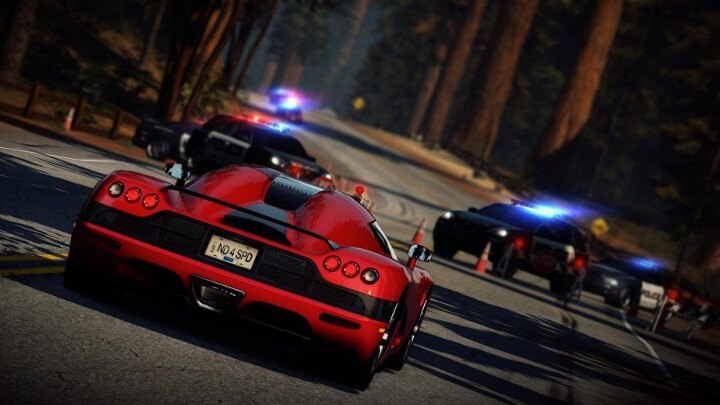 While UK cops are busy cutting about in BMW 3-Series Tourings, the fictional police force in Need for Speed: Hot Pursuit's Seacrest County spend their time agonizing over whether to pick the Carrera GT, the Zonda Cinque, or the Reventón. Presumably while the perp is busy getting away.
Still, chasing them down again as the fuzz was the most fun part, with each improbably expensive 'cruiser' loaded with with spike strips, EMPs, and deployable roadblocks. The racers, meanwhile, have additional boost and a defensive jammer, making for a perfectly balanced police chase. This all played out on the beautiful, sweeping roads of an open world, and blended Need for Speed's garage full of licensed exotica with Burnout's face-distorting speed and crunching takedowns.
6) F1 2019 (2019)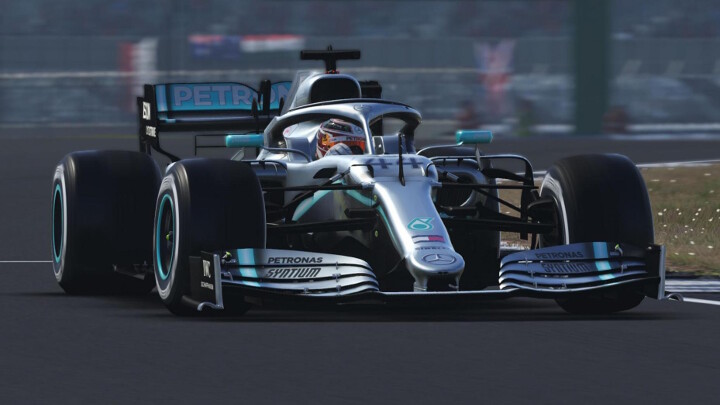 While in the end, this year's F1 championship served up some brilliant races, the official game dishes them up every time you hit the start button. F1 2019 might be the culmination of years of incremental improvements, but that's exactly the reason it's also one of the best racing games around.
The witchcraft at its heart is the fact that somehow, F1 2019 manages to translate all the baffling nerdery of top-level motorsport into meaningful, understandable gameplay. This means you can juggle tire strategies, pit windows, and hybrid boost levels without feeling like you're taking an Applied Engineering exam. It's also got some of the smartest, raciest AI in any game, which means every grand prix plays out like an end-of-season highlight reel—the only difference being that Lewis Hamilton might not actually win for once.
5) Dirt Rally 2.0 (2019)
Dirt Rally 2.0 might not be able to compete with the budget of your Forza and your Gran Turismo titles, but what it does do is perfect the art of off-road handling in a way we've never experienced before. Whether you're dancing a modern R5 machine through a sequence of fast sweepers, or muscling a Group B monster around a narrow mountain hairpin, Dirt Rally 2.0 is absolutely convincing, to the point where we now insist on having pace notes read to us during the morning commute.
Drop a bit more change on the DLC and Dirt Rally 2.0 offers remastered versions of the stages from the first game in the series, making it a complete rally package. Which incidentally is what people have started calling us, too, only in slightly ruder terms.
4) Assetto Corsa (2014)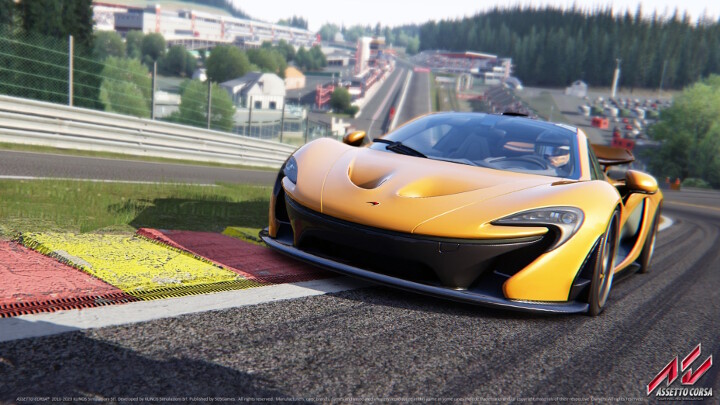 Assetto Corsa has become so much a part of the sim-racing furniture, it's difficult to remember a time before it existed. Like all great racing sims, AC nailed the fundamental handling first and foremost, then set about adding cars and tracks to taste. While there's plenty of racing machinery sitting on slick tires in there, such is the nuance of the physics model that the game is actually rarely better than when you're slithering around in an E30 BMW M3 on far less grippy road rubber. We've never been more keen to have less grip in a racing game.
By the time the Ultimate Edition of the game swung around, there were over 170 vehicles to sample and one of the first laser-scanned versions of the Nordschleife to test them on. Now, if we can just prise ourselves from the cockpit of that E30 M3...
3) GT Sport (2017)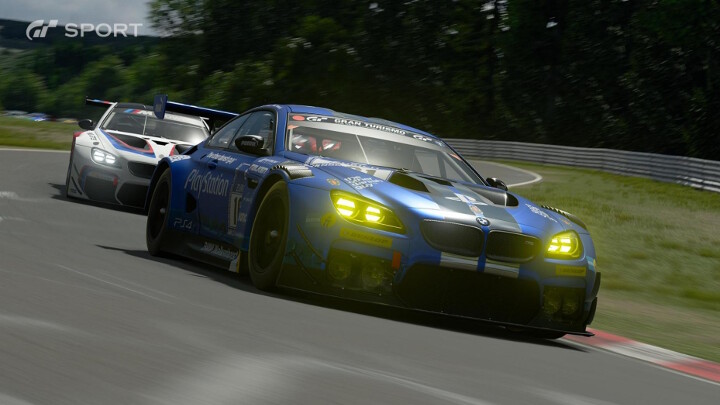 When GT Sport launched with a limited car list and only a vestigal single-player mode in late 2017, everyone questioned whether Gran Turismo series creator Kazunori Yamauchi had finally lost his touch. It turns out, though, that it was his way of gently forcing players toward an online racing ecosystem that took real motorsport as its inspiration. Then, once everyone was indoctrinated into the cult of daily online races, he went and added more cars and a career mode, too.
As it stands, GT Sport is the pinnacle of console simulators and is Gran Turismo 7 in all but name, with a handling model that's intuitive and convincing, and a structure that borrows the best bits from real-life racing. The car list is also expanding, for free, on a month by month basis, and new circuits pop up from time to time, too. If you ever fell out of love with Gran Turismo, it's time to grab some flowers and rekindle that romance.
2) Mario Kart 8 (2014)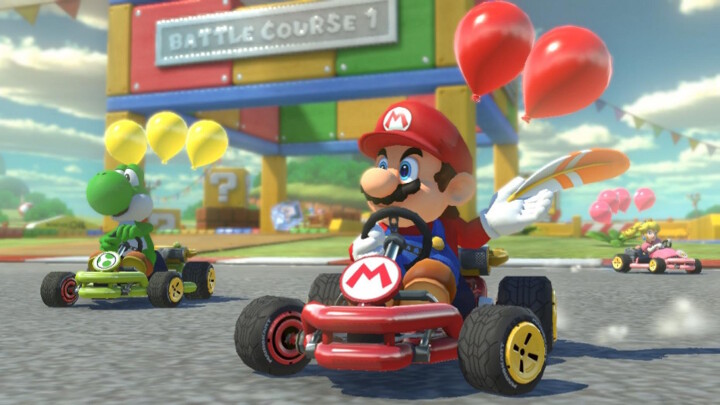 As racing icons go, Mario doesn't exactly fit the mold. He's not an athletic, precision sportsperson who lives entirely on a diet of chicken and brown rice. Nor are his overalls plastered with sponsor logos. Though admittedly, he does at least have a Nigel Mansell moustache for added downforce.
In spite of the Italian plumber's questionable credentials, Mario Kart offers up some of the best racing action around. The game's winning formula has been often imitated but never bettered, and in particular, Mario Kart 8's swooping, vertiginous circuits are surprisingly spectacular for a game whose engines top out at 200cc. Plus, the more recent Nintendo Switch version, which allows you to pop out the controllers for instant two-player battles, means you can claim Mario Kart bragging rights anywhere you like. On the bus, in the park, under the table during overly long family dinners...
1) Forza Horizon 4 (2018)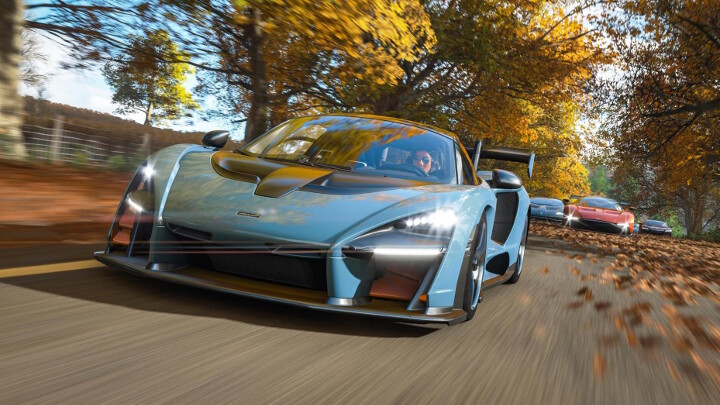 Here it is, then, our pick for the best driving game of the decade, and the one that most accurately captures our love of cars. The Horizon series forcibly injected fun back into the Forza franchise in 2012, taking a comprehensive car list and giving you an open-world sandbox to enjoy them in. Forza Horizon 4 was that intoxicating cocktail refined, but it also introduced seasonal weather transitions and was set in a compressed, greatest hits of the British countryside. It's basically like tearing across the intro to Emmerdale in a McLaren Senna.
Most important, while it features real cars, it doesn't spend time wringing its hands over being realistic. Instead, it's the sort of automotive adventures that you fantasize about but would never be able to achieve in real life, because drystone walls are actually remarkably solid and landing a 1,000ft jump in a Bugatti Chiron would launch a very expensive pair of front shocks into a low earth orbit. But if there's one thing this entire list proves, it's that reality is overrated, anyway.
Check out part one of this list here.
NOTE: This article first appeared on TopGear.com. Minor edits have been made.