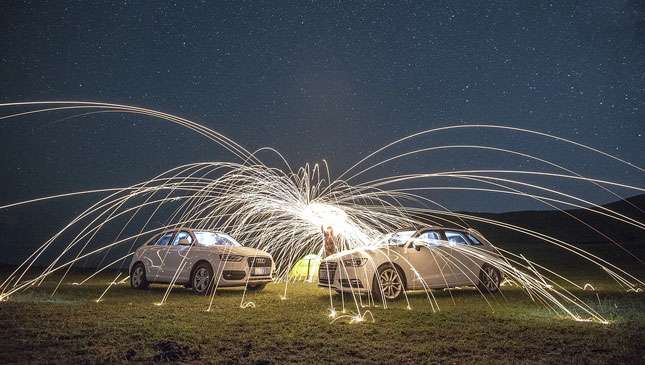 The past 12 months were an interesting time for Filipino motorists. Lots of new laws and developments took place which have had a direct effect on us and our cars. In the spirit of celebrating the coming of 2018, here are 10 car-related New Year's resolutions you can start in January. Some are timeless while others are a direct result of these new laws, but they're all worth taking up:
1) Finish your project car. You said you'd finish it last year, so get to it. Bonus resolution points if it's still running by December 31.
2) Not use your phone while driving. Remember, the Anti-Distracted Driving law is still a thing. But regardless if you get caught or not, your full attention should always be on the road.
Continue reading below ↓
Recommended Videos
3) Stop using "Filipino time" and traffic as an excuse. No one is immune to the adverse effects of our country's horrendous traffic, but it's about time you stopped using it as an excuse to be late to everything. Start by planning your trips better.
4) Use the money saved from your income tax wisely. Car prices and gasoline might be going up, but the good news is that we'll be paying less income tax next year. Perhaps you could use the extra cash as savings or to build an investment fund. Or you could go to Banawe so you can tick off item number one on this list.
5) Stay in the proper lanes. Between the High Occupancy Vehicle lane, yellow lanes, and temporary ASEAN lanes, 2017 was filled with lots of hubbub over staying in the right section of road. Always be wary of which lane is legal for you to travel on, lest you end up like a certain former beauty queen.
6) Carpool more often. Speaking of the HOV lane, you can do your part to help traffic this year by sharing the empty seats in your car. We're not suggesting that you become a full-time Uber or Grab driver, but by sharing a seat or two during your daily drive you can help reduce the number of cars plying the roads.
7) The annual 'balik-alindog' ritual. What does this have to do with motoring? Well in case you haven't noticed, being stuck for hours sitting down behind a steering wheel isn't good for our health. And if you haven't shed those holiday pounds from the Ramos administration, that means daily gridlock has taken its toll on your body (we know how you feel). They say it's better to start in February because it won't feel like a token New Year's resolution.
8) Avoid road rage. We all saw those viral videos on social media. Violence is never the answer, guys. A fender bender isn't worth a black eye—or worse.
9) Try the new section of TPLEX. We'll take any chance to hit a brand-new and open stretch of road. If you haven't done so yet, try the new section of TPLEX that exits at Pozorrubio, Pangasinan. It'll apparently get you to Baguio in less than three hours.
10) Take your car's health seriously. The reason that you won't see the popular Isuzu Crosswind and Mitsubishi Adventure in dealerships anymore is because their engines no longer meet the new emission standards set by the government. If that doesn't motivate you to be wary of that thick smoke emanating from your exhaust, then we don't know what will.