You're meant to hear the engine, of course. New intake and exhaust systems give the sound a deeper timbre than in the other McLarens. The compression ratio has been raised, for response, and for the same reason the turbos are a low-inertia type. Max power isn't the primary aim. It's about broad and easily used torque response.
Let the numbers do the talking. Power peak is 612hp at 7,500rpm, and it'll go to a screaming 8,500rpm. Torque hits 583Nm at 5,500rpm, and 95 per cent – to all intents and purposes the entire bag of spuds – is on parade from 3,000rpm to 7,250rpm. OK, it's 100hp down on the 720S, but that car is crazy-fast, so this one is hardly going to be unexciting. Acceleration from 0–100kph is 3.2secs, 0–201 is 9.0secs, top speed 327kph. It weighs 1,535kg wet at the curb.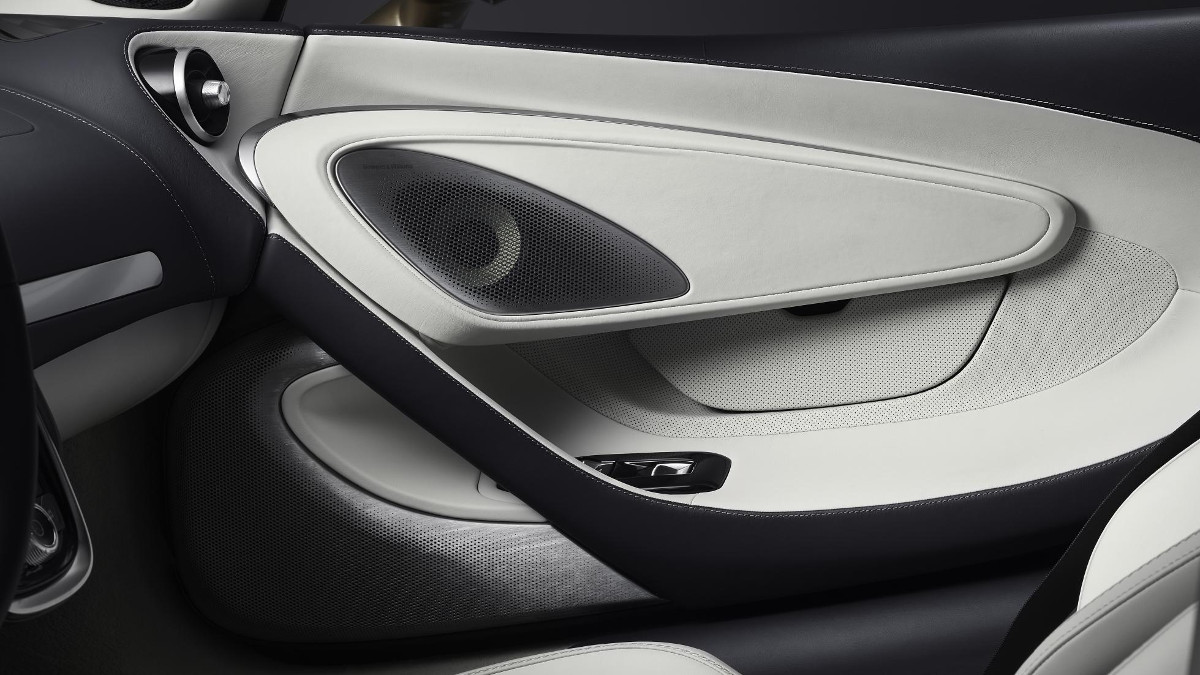 I swing open the door, up and forwards as in all McLarens. But in this one, the final closing is gently power-assisted. There's posh. One of the seat-trim choices is a processed form of cashmere, a first in a car. Upholstering the trunk is hard-wearing stuff called SuperFabric developed for NASA.
The cockpit control knobs are solid milled aluminum, and aluminum touch switches sit overhead too. Ambient LED light softly highlights the interior's contours. Storage compartments, some behind upholstered lids, are lit from within and more numerous than in supercars.