The Suzuki Jimny is well loved, capable, and carries one of the most novel designs in the industry. That said, it isn't for everyone, and one of the biggest reasons for this is because of the space the cabin provides.
There simply isn't much room in the Jimny. This was the case in previous generations, and this still applies to the all-new Jimny launched last night. We can still recall having to squeeze four full-grown adults and a haul of camera equipment for a short road trip to Pampanga a few years ago—it was a tight fit, to say the least.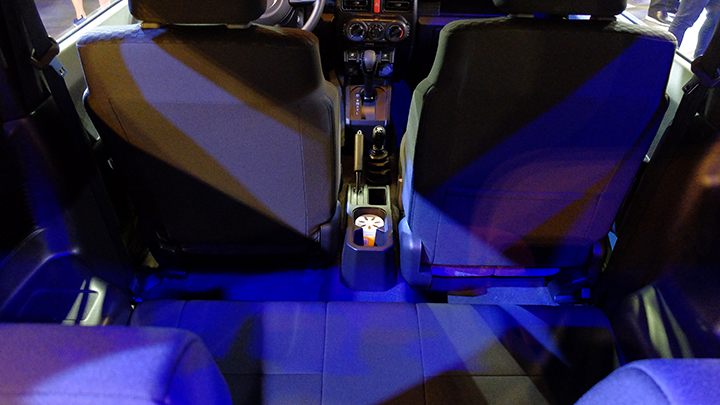 Is the new one a more comfortable fit? To find out, we simply all crammed ourselves into the vehicle during its launch. We say 'crammed' because while ingress and egress seemed easier, and while there seems to be a slight improvement space-wise (it's shorter, but slightly wider and taller than it's predecessor), it's still a pretty tight fit.
ADVERTISEMENT - CONTINUE READING BELOW ↓
We all managed to get inside and find our spots, but it's clear the situation isn't going to be ideal for trips that'll last more than a couple of hours.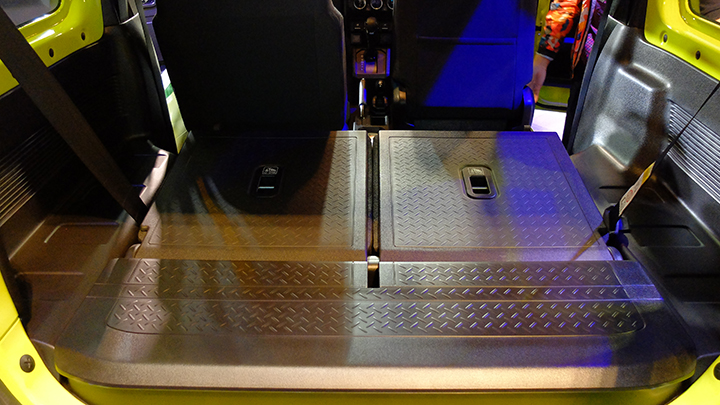 Cargo-wise, unless you fold the rear seats down flat (which is pretty easy to do), is pretty much non-existent. When folded though, the Jimny can carry up to 830 liters worth of cargo, so at least there's that. Plus, the rugged design of the back of the rear seats give the impression you're loading things onto something more rugged than a miniature SUV.
ADVERTISEMENT - CONTINUE READING BELOW ↓
Recommended Videos
For a better impression of how much space the all-new Suzuki Jimny provides, check out the photos below: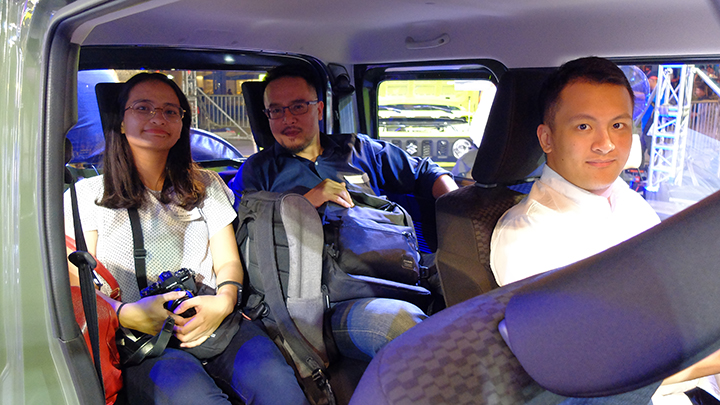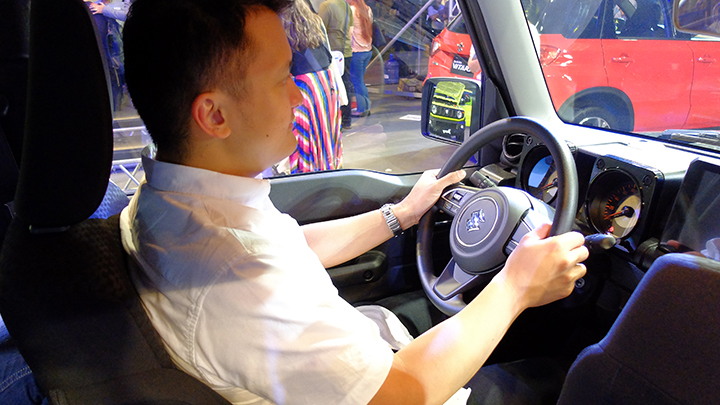 ADVERTISEMENT - CONTINUE READING BELOW ↓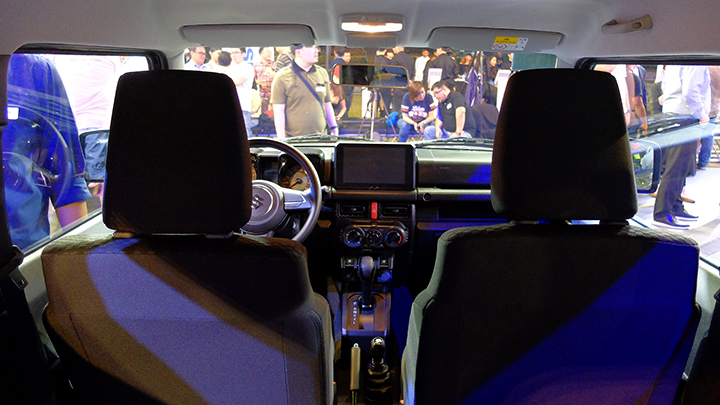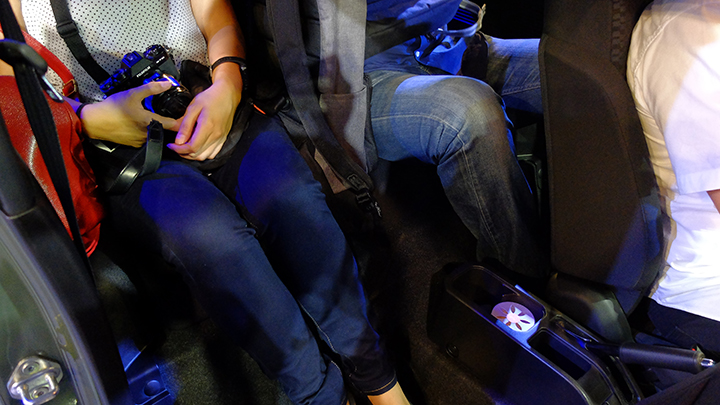 ADVERTISEMENT - CONTINUE READING BELOW ↓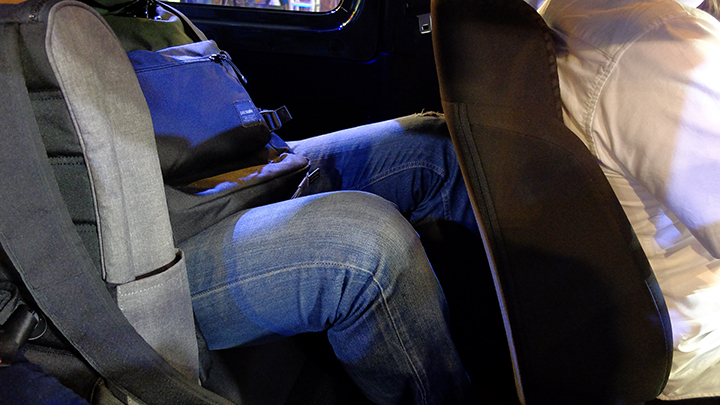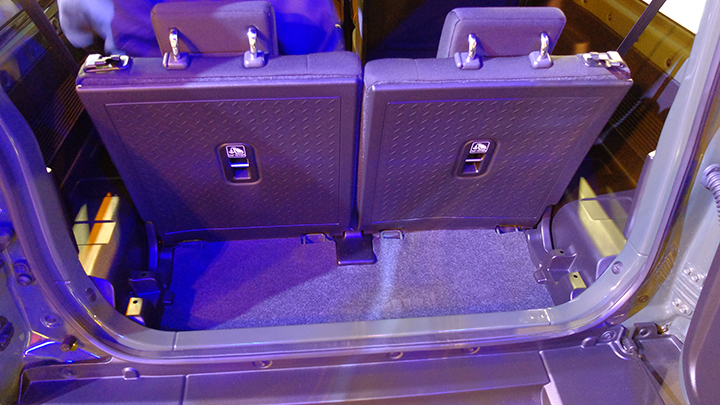 ADVERTISEMENT - CONTINUE READING BELOW ↓