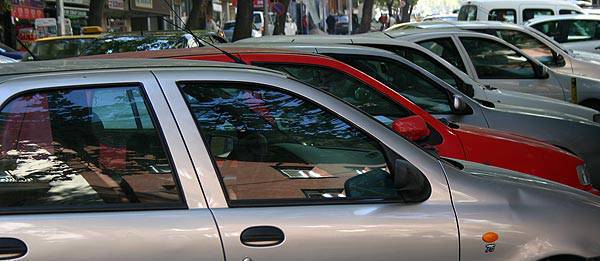 Christmas shopping means having huge number of shopping bags to lug around and we're sure you don't want to join the throng of people lining up--if they're even lining up--for hours for a taxi outside the mall. It's best to bring a car so that means you'll have to deal with hundreds of other motorists who also brought their vehicles to the mall to do their last-minute shopping.
Here are some tips to help you through this season. If you have other tips to share, feel free to post them by using our comment box.
1. "Park near where the security guards are stationed so they can help watch over your car." - Top Gear Philippines consumer editor Botchi Santos.
2. "If you've got a hatchback or a wagon or an SUV, use a tonneau cover to shield your shopping bags from the prying eyes of would-be thieves." Top Gear Philippines technical editor Ferman Lao.
3. "As much as possible, I park near the mall's entrance so that I wouldn't have to walk too far with all my shopping bags." - Ageline Kintanar, mother
4. "I always check around and under the car to see if everything's okay. I also check the back seat before I get in. I've seen too many suspense movies to know what happens if you don't check." – Allan Paypon, student
5. "Don't rush just because you see someone with shopping bags approaching a car in a parking slot. Not only is it rude, but you might hit something--or someone--in your haste to get to the slot." – Anthony Escalante, professional