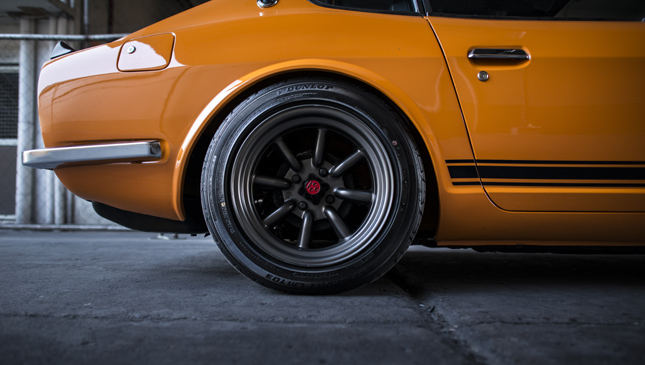 The fascination began when I saw a drawing that my older brother Raul made when I was about seven years old. On his fantasy pickup was a wheel design that made an impression on me. It had a deep lip and negative offset (no, I wasn't familiar with those terms back then), and it had cool-looking spokes. I asked him what kind of wheels those were, and his one-word reply was: banana. A banana wheel? Really?
ADVERTISEMENT - CONTINUE READING BELOW ↓
But then when we'd see L-Type Lancers and Corolla liftbacks on the road with these wheels mounted and he'd always point them out. Me, being the impressionable kid that I was, grew to love the design, too.
Based on my personal knowledge backed by shoddy Internet research, the banana-style was first popularized by the British Minilite wheel company in the '60s. Minilite found success because its lightweight magnesium banana-style wheel was a hit among car enthusiasts and racers. Back in the '80s, if you were rolling on original Minilite mags, that was considered pretty damn cool. Oh, and by the way, the term 'mag' is short for magnesium. Even if most wheels are now made of complex alloys, the 'mag' term just stuck.
Anyway, pretty soon other companies followed suit and copied the banana style or made variations of their own. The design was that popular. The formula is simple. It's usually a four-stud wheel with eight banana spokes. The genius is how each spoke has a hollowed-out rear. This made the design very strong and very light. Different sizes and offsets are available, but I like bananas no bigger than 15 inches.
ADVERTISEMENT - CONTINUE READING BELOW ↓
Recommended Videos
Established wheel companies like Panaracer and Watanabe have their own signature renditions of the famed banana. Though I dream of owning original wheels from those brands, I consider myself fortunate that I have an Enkei set that I use on my '76 Galant Wagon.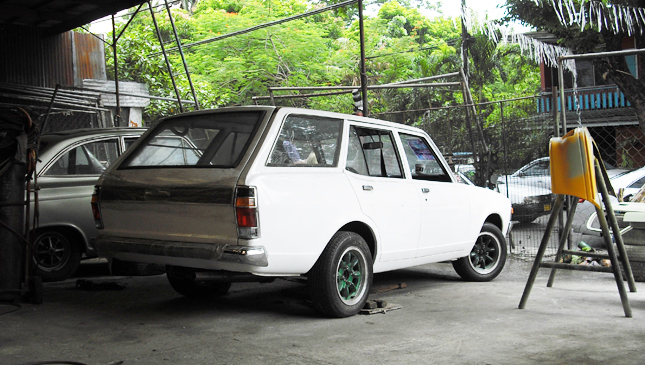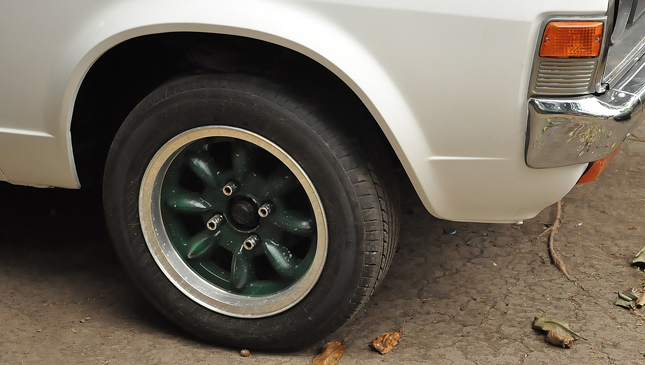 ADVERTISEMENT - CONTINUE READING BELOW ↓
These are 14inx6in Enkei Compe-8s that I scored at a surplus wheel shop in Tarlac. I was really lucky. I actually really like that it was painted green. I never bothered to change the hue.
I love the banana-type wheel so much, I was so pleased that the Miata I bought came with them. When previous owner Carlo A. sent me a photo of the car I couldn't contain my excitement. In all honesty, I prefer these humble Black Racing alloys to the feather-light Enkei RPF-1s that the car originally had.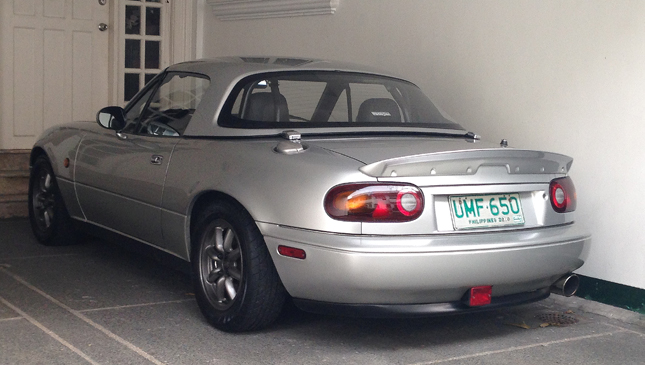 ADVERTISEMENT - CONTINUE READING BELOW ↓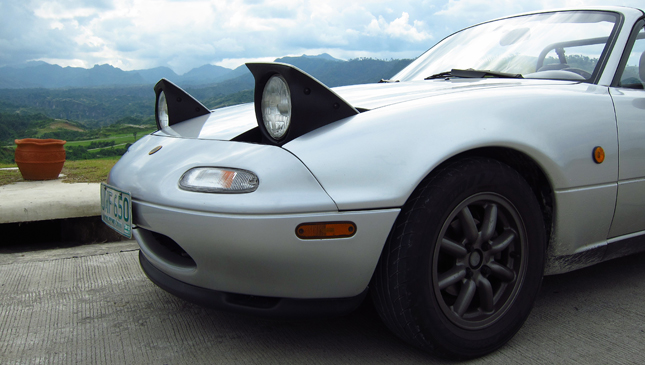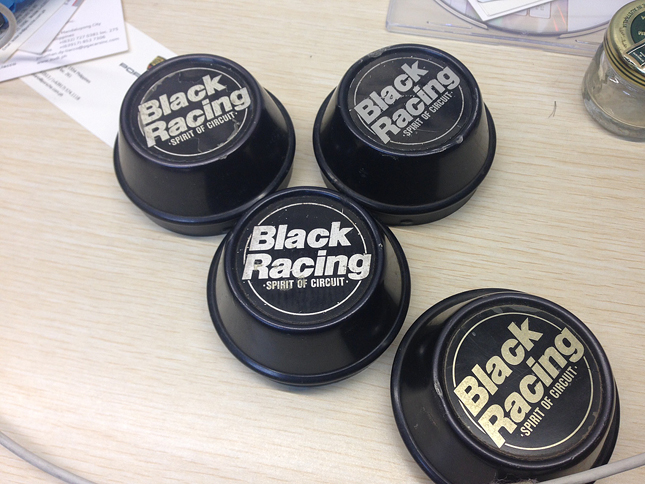 ADVERTISEMENT - CONTINUE READING BELOW ↓
Carlo A. even gave me the super-rare center caps.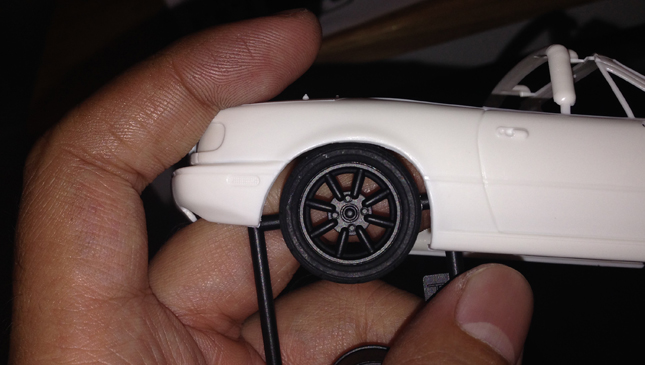 I even have Watanabes on the Tamiya scale-model Miata that I'm building.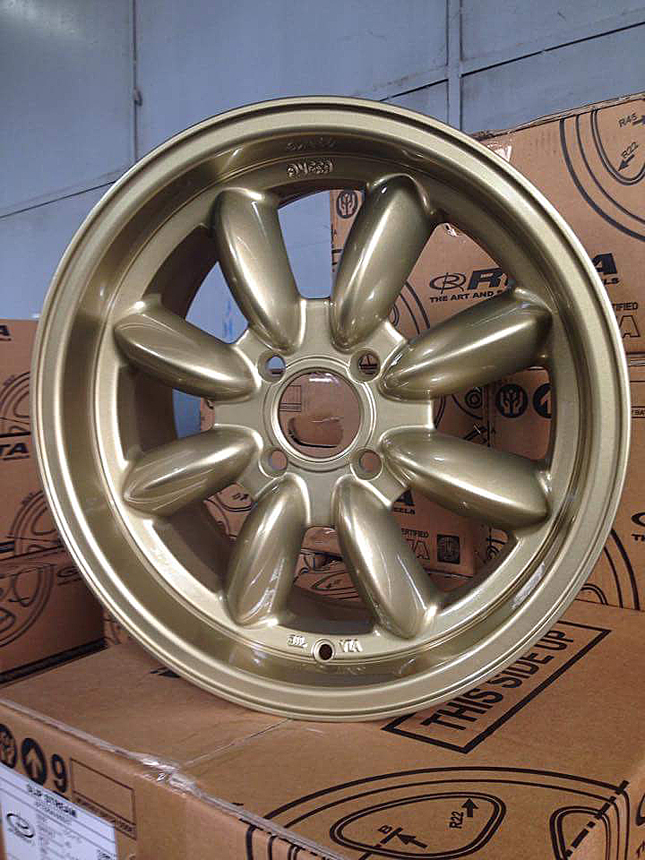 ADVERTISEMENT - CONTINUE READING BELOW ↓
I also have a third set that I'm waiting to fit on the Miata when the time is right. These are 15inx7in Rota RBs, painted in a custom gold scheme that I requested. This set was my prize for winning the Media Championship in the Vios Cup not too long ago. Oh and by the way, Rota is celebrating its 40th year in business this month. I'm a huge fan of the brand.
Here they are, some other cars that we shot for the magazine rocking the iconic eight-spoke bananas.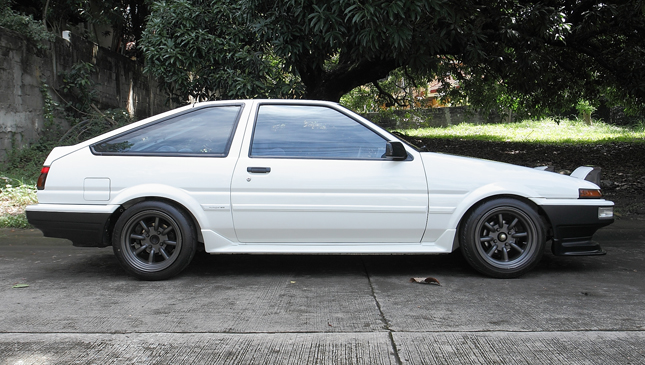 ADVERTISEMENT - CONTINUE READING BELOW ↓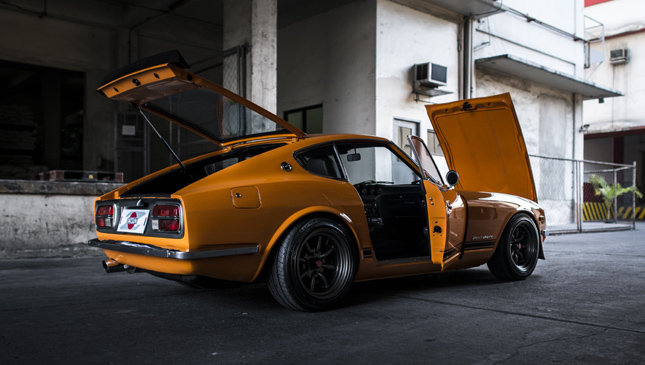 In my opinion you can't go wrong with the banana-type design, especially if you drive an old-school car. But even modern cars can get away with the look.
What's your favorite aftermarket wheel design? Share it with us!