Ah, top-tier auctions. A wonderful opportunity to find the rarest—and most rarely driven—cars on the planet, then weep tears the size of October cabbages about their price and your relative penury.
And the latest example of 'you want it all, but you can't have it (yeah, yeah, yeah)' is focused on perhaps the best examples of classic Bimmers we've ever seen, courtesy of Gooding & Co's Amelia Island sale. The good news is that looking is free; the bad news is that everything else costs a flipping mint.
1) 2003 Alpina V8 Roadster: $450,000 to $500,000 (P22.9 -25.4 million)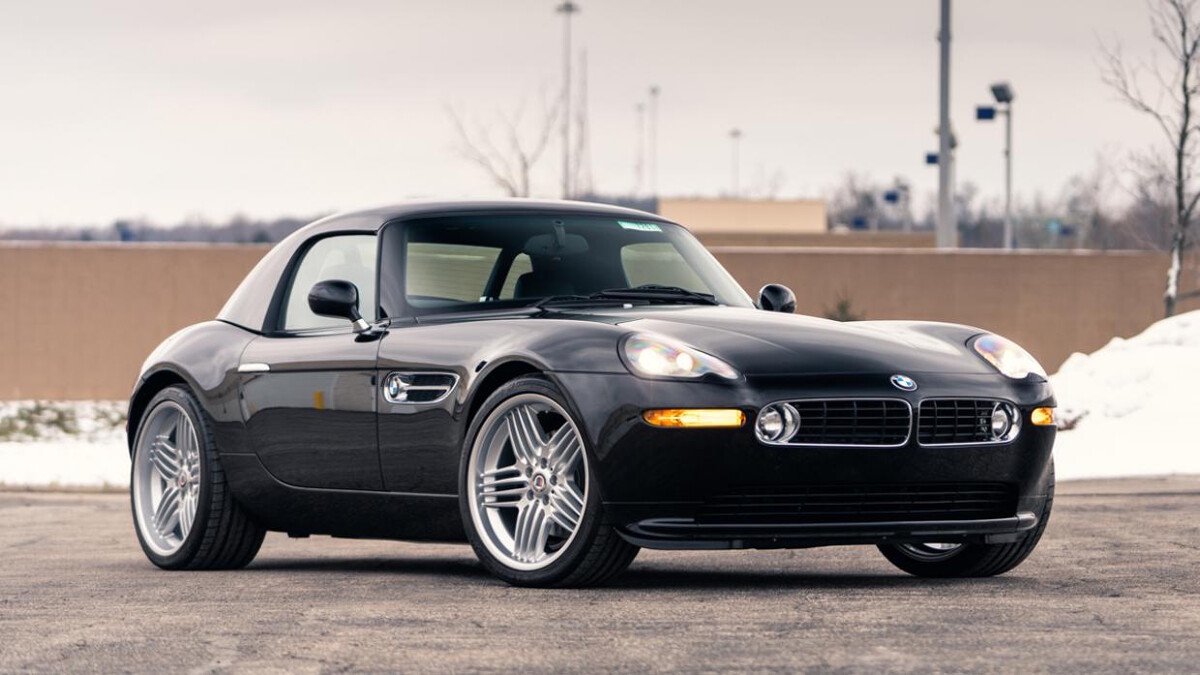 Continue reading below ↓
Recommended Videos
Like The Big Lebowski, Catch-22, and Raging Bull, the BMW Z8 is one of those things that gets more appreciation in retrospect than at the time.
It was decried as retro-pastiche. A styling exercise unbacked by the driving experience we expect from BMW. A car with an identity crisis, unsure whether to be a genteel boulevard cruiser, like the 507 it was styled after, or the sports car that its 400hp, M5-purloined V8 and 0-100 time of 4.7 seconds suggested.
But when it looks like it does and goes like it can, do the hows, whys, and what fors really matter? We'd suggest no, but it definitely seemed to matter to Alpina.
Rather than leaving well enough alone, Alpina got hold of about 1 in 10 of BMW's run of 5,307 Z8s, deciding that it'd be much better if the mouth matched the trousers. So, out went the S62 V8 and six-speed manual and in went an Alpina-built 4.8-liter V8 and a ZF five-speed automatic, both tuned for easy, loping muscle, rather than the frenetic fury of M Division's effort. Softer suspension and softer leather sealed the deal—the Alpina's V8 Roadster was a jaw-dislocatingly gorgeous cruiser and nothing else besides.
Which is why this example's odometer reading of 11km is particularly painful. Yes, it's rare, and yes, it has appreciated in the 17 years it's been sitting in a hermetically sealed garage. We wish the owner all the happiness that rolling around in a pile of cash can bring. But, to us, it's little in the way of compensation for the years they could have spent burbling away in the prettiest BMW of the past three decades.
2) 1994 BMW 850 CSi: $90,000 to $120,000 (P4.6 -6.1 million)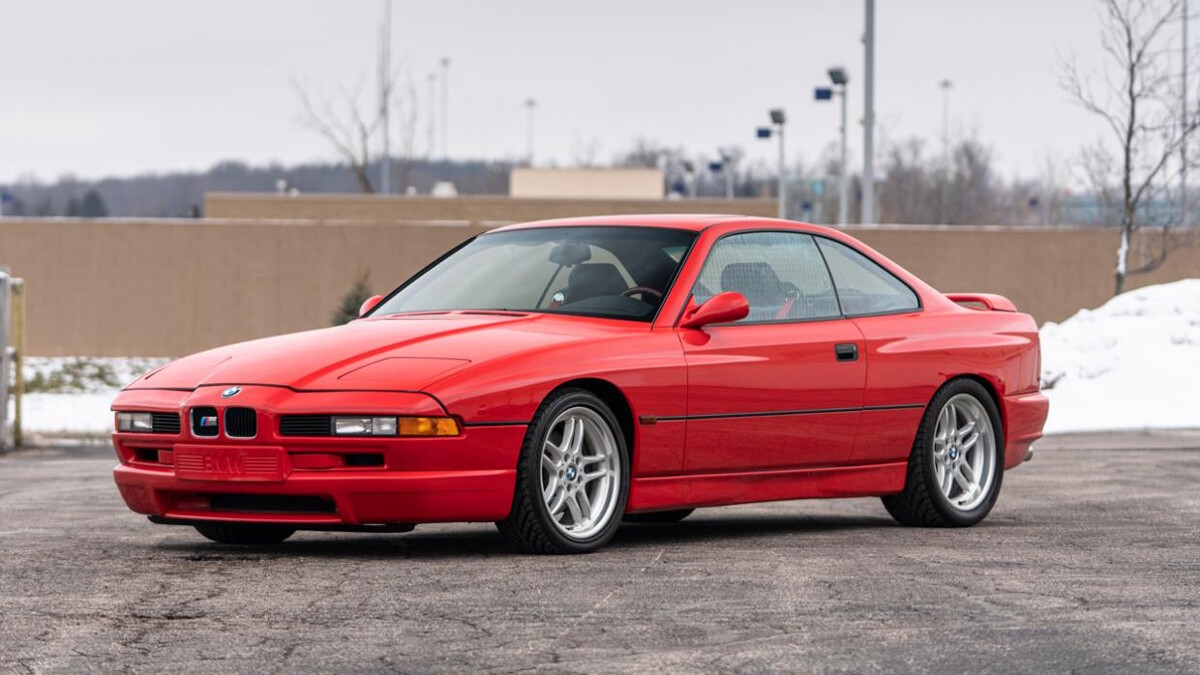 Let's be honest: the new BMW 8-Series never really stood a chance—not while we still remember the seminal original. And especially not when we remember the crowning achievement of the OG 8 Series: the 850 CSi.
Even if you don't take its perfectly Radwood-ready lines into account, a brief run-through of its features is enough to set off Pavlovian reactions: a naturally aspirated BMW V12, a six-speed manual, rear-wheel drive, pop-up headlights up front and a McIntosh stereo in the boot. Then you gaze on its form, and all of a sudden it moves up from 'where do I sign?' to 'I will sign a deal with the devil in my own blood if it gets me that car.' Er, just us?
3) 1988 BMW M3: $100,000 to $130,000 (P5.09 -6.6 million)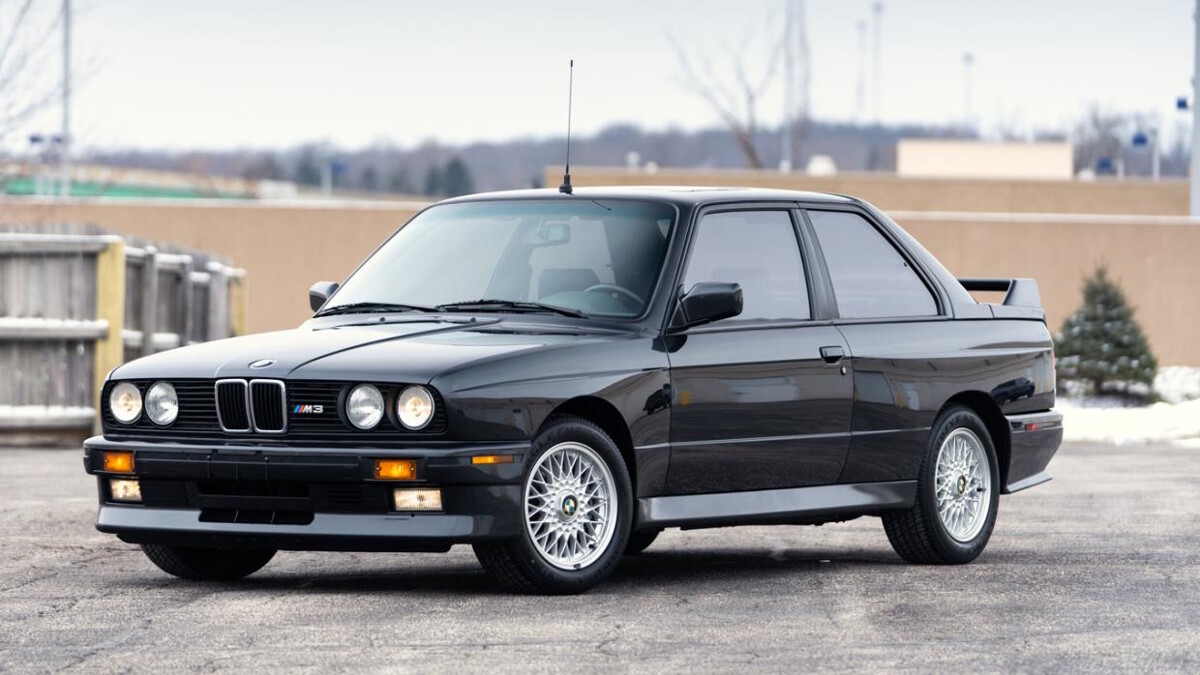 And the hits just keep coming. Just take a second, if you will, and imagine opening up a three-car garage to see an E30 M3, 850 CSi, and Alpina V8 Roadster parked and ready to go. We did, and now we need to consult a doctor.
Yeah, OK, the money is really starting to get silly, and not a day goes by that we don't wail and gnash our teeth at just how far out of reach the cars we've lusted after since we were in teeny tiny trousers have become, and how quickly a dream can evaporate in the harsh light of reality. But let's move away from the more Morrissey-esque way of thinking (for any number of reasons) and instead appreciate the perfect proportions and illustrious history of this transcendent machine.
4) 1995 BMW M3 Lightweight: $150,000 to $180,000 (P7.63 -9.16 million)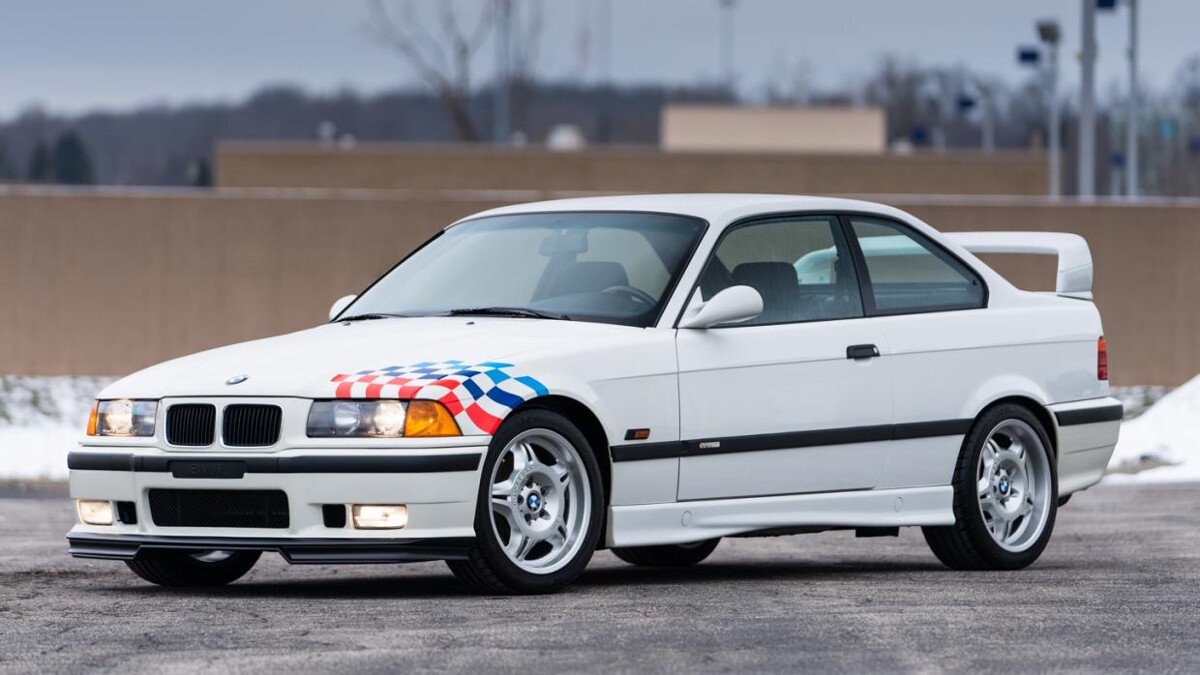 Now here's something you don't see every day—an E36 M3 that manages to be properly desirable. Look, no offence or anything, but the E36 is the middle child of classic M3s—the E30 was the first, with the lore and the pedigree and the flared wheel arches. The E46 was the screaming, visceral, best-incarnation of atmo straight six ever. And the E36? Erm… it was definitely the middle child.
But a limited run of 126 track-ready cars, with aluminium doors and a stripped-out interior to save 100kg, plus stiffer suspension and a livery that could only come from 1995? That sounds like something we could very happily pilot around a track for a wh… did you say $150,000?
5) 2002 BMW M3: $70,000 to $90,000 (P3.56 -4.58 million)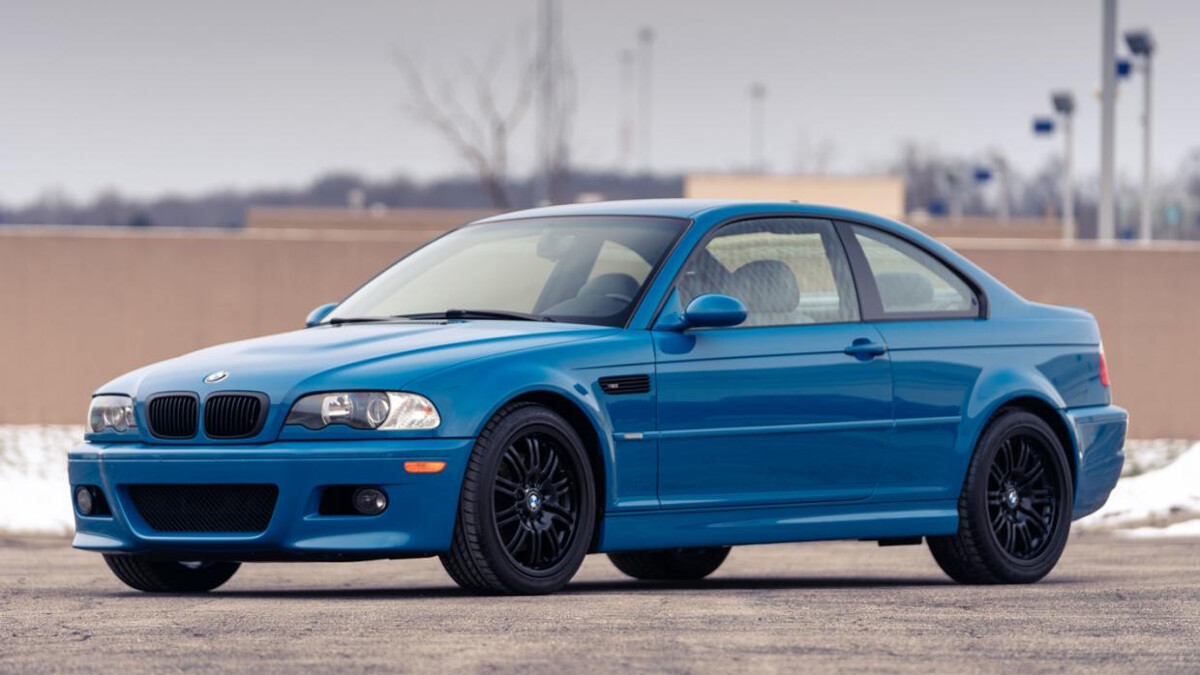 The chronological cavalcade of M3s continues with our personal favorite—the E46. It might just be us, but this is the most classically proportioned and timeless M3 to ever emerge from Munich.
There's an essential rightness about every aspect of the E46 generation of M cars, but the absolute nexus of this rightness is in its engine. The sonorous, naturally aspirated 3.2-liter straight-six is by no means the quickest means to get anywhere—especially now, in the era of heroically powerful turbo engines. But, as you well know, real life doesn't offer up that many opportunities to deploy 600hp, but a quick poke in the lower gears to run up to the S54's 335hp peak at nearly 8,000rpm is a joy that we can't imagine fading any time soon.
6) 2013 BMW M3 'Lime Rock Park': $60,000 to $80,000 (P3.05 -4.07 million)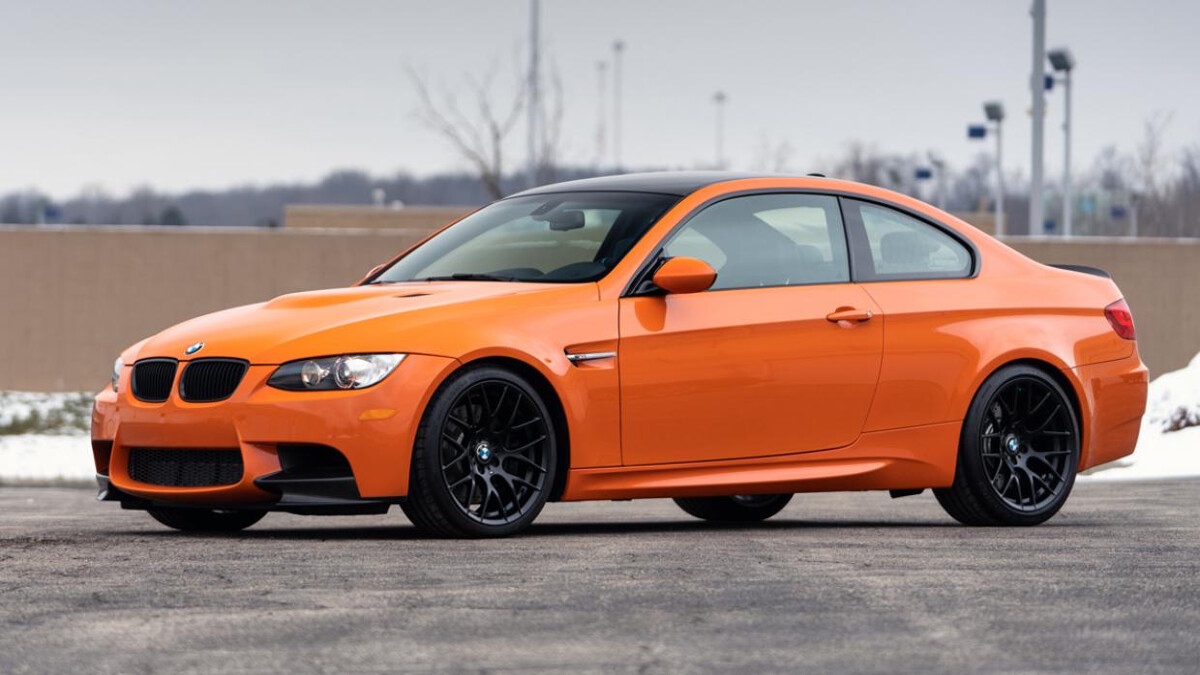 What does a Lime Rock Park edition mean when it's applied to an E92 M3? Well, the manically revving motorsport-spec V8 is unchanged, which is no great problem. The carbon-fiber roof remains, too, which is still deliciously car-nerdy, but the Slate Stone Drive edition adds in an Inconel-titanium exhaust and suspension that's an adenoidally precise 0.4 inches lower than standard.
Oh, and the name? That comes from the internationally renowned Lime Rock Park circuit in Connecticut, of course. Weird you had to ask.
7) 2001 BMW Z3 M Roadster: $45,000 to $55,000 (P2.29 -2.8 million)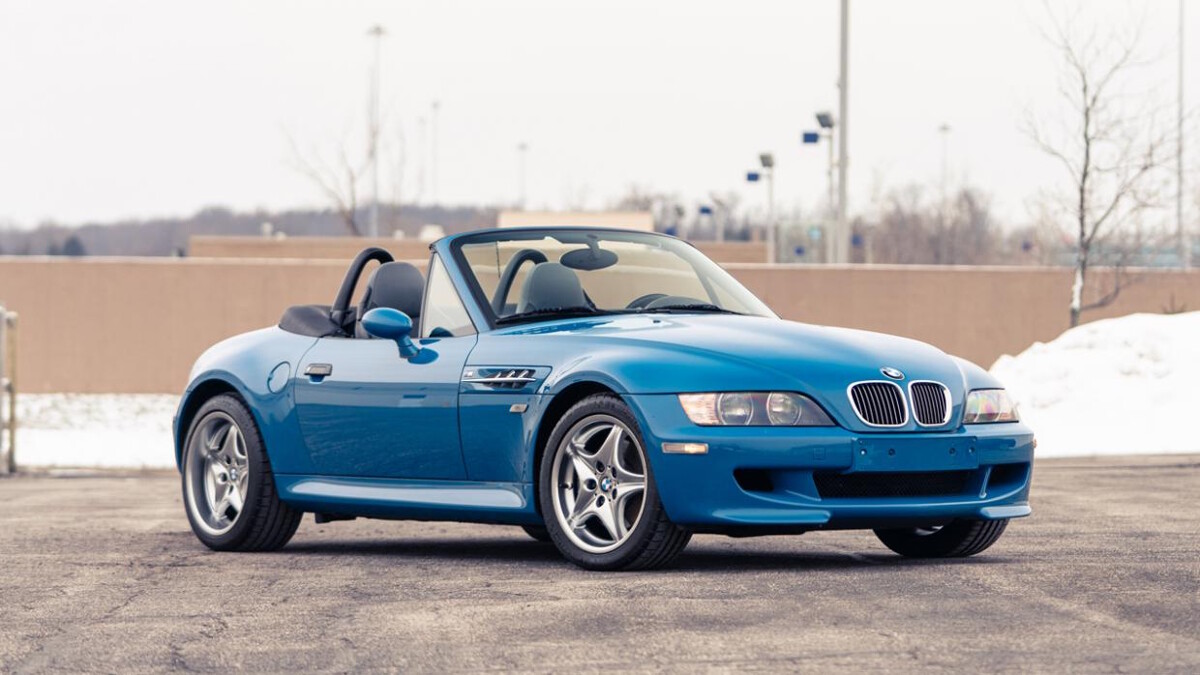 But M Division hasn't just concerned itself with coupes and saloons. In fact, back in the carefree days at the turn of the millennium, there was no such thing as an X6 M. But there was such a thing as an M3-powered Z3. And that's pretty much as amazing as it seems.
Unlike the Z8, the more mass-market Beemer drop-top proved a better fit for M Sport internals, blending the softness inherent in soft-tops with the snarling top end of that snarling S54 straight-six.
8) 1971 BMW 2800 CS: $20,000 to $30,000 (P1.02-1.53 million)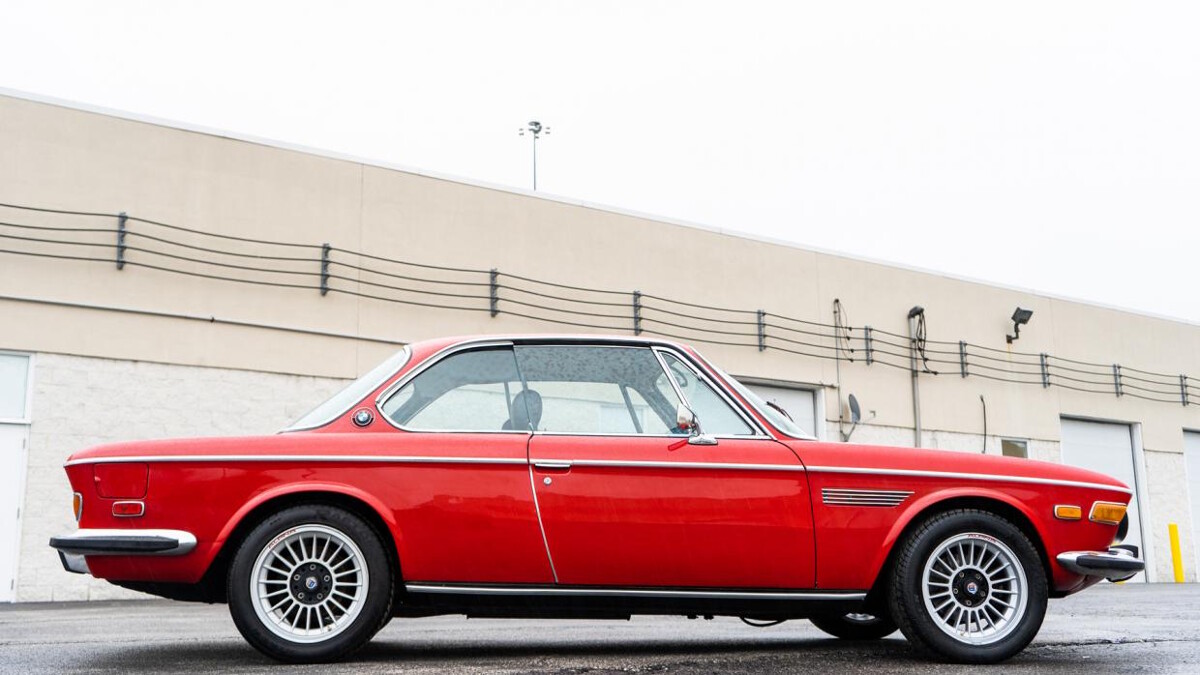 For a minute there, it felt like BMW only existed to make the basis of M specials. But it's worth remembering that BMW has had some absolute hits without the involvement of the Rennmeisters at M Division.
Case in point: the deliriously gorgeous BMW E9, especially in its original 2800 CS guise, as designed by the legendary Wilhelm Hofmeister. Yep, the same of 'Hofmeister kink,' which you can see in the C-pillar of this very car. But that little flick in a C-pillar is just a microcosm of the brooding, angular whole, with dainty pillarless windows and an almost anthropomorphic forward-posture stance, like a sprinter lining up on the starting blocks.
For a minute there, we forgot we didn't work at Tate Modern. But, while we could apparently wax lyrical about its styling until we earned our own Grand Designs spinoff show, let's remember the other crowning glory of the 2800 CS: the M30 straight-six engine, whose creamy-smooth power earned it a place in BMWs for the next 22 years.
9) 1973 BMW 2002 tii: $40,000 to $50,000 (P2.03-2.54 million)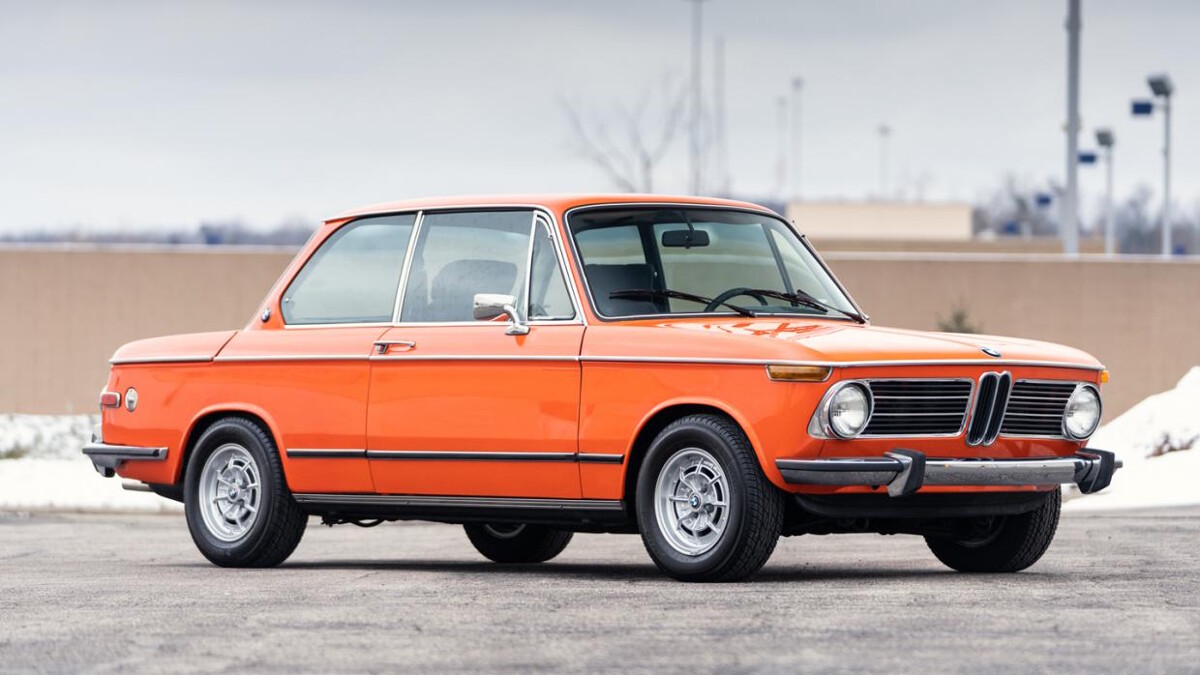 It might be hard to imagine it now, but, back in the 1960s, BMW was a really scrappy carmaker, fighting to make a name for itself as a sports-car manufacturer in a sea of American muscle and Euro contenders. History would suggest they did all right out of that little tussle.
But it could have gone very differently, had the 2002 not been such a stellar sports coupe. Had it not been such a lithe and nimble handler, had it not become a darling of owner-driver and factory-backed racers alike, had it not sold like proverbial hotcakes… well, it's likely we wouldn't be a thousand words deep in almost-purple prose about its storied back catalogue.
And, while the king has to be the 2002 Turbo, the prince regent is definitely the 2002 tii. With fuel injection, bigger brakes, and better suspension than standard, it took the 2002 from a pretty potent sports car to a quiet giant killer of its era. Ah, the performance stakes were so adorably low back in the Seventies, weren't they?
10) 1973 BMW 2002 Targa: $40,000 to $50,000 (P2.03-2.54 million)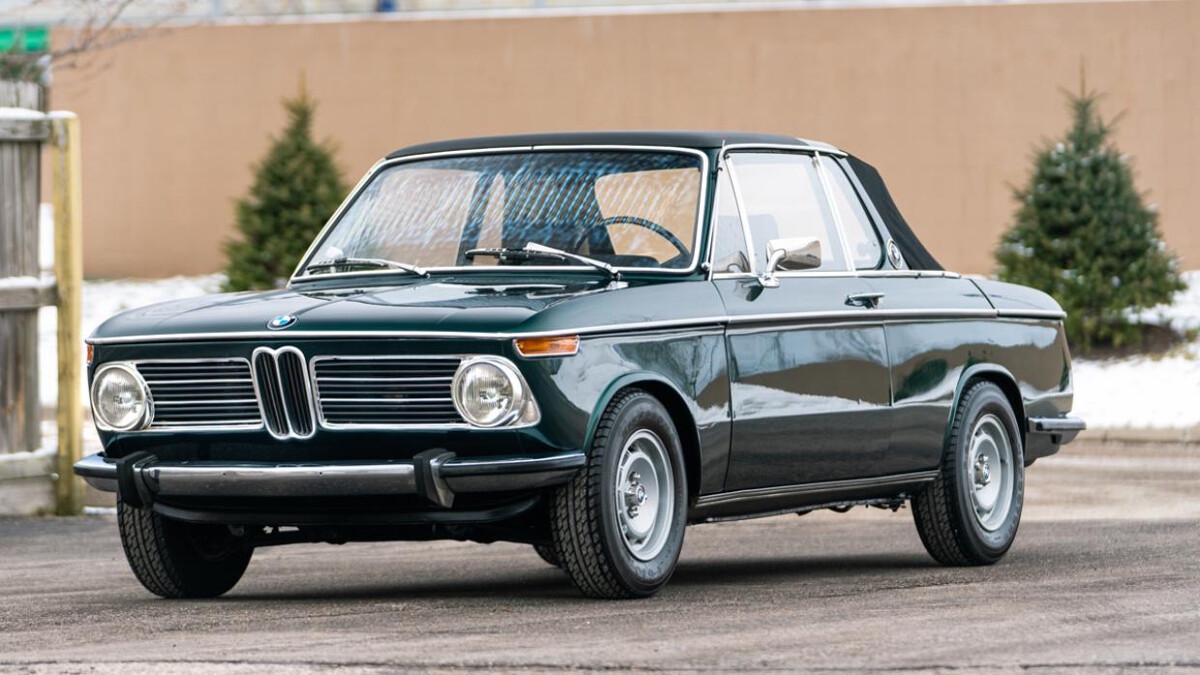 BMW convertibles: a great way to say 'w*nker chariot' without actually having to enunciate such a phrase in public. With one very large exception: the 2002 Baur Targa.
Because, while we love the 2002, it has a tendency to look a little austere in basic trim and… dare we say it, a little East German, with its diminutive dimensions and devoted minimalism. 'Fun' didn't translate into Soviet so well, as it turns out, so a great many of the Communist misery boxes that ferried its oppressed denizens about the place looked not entirely dissimilar to the 2002. And how to solve a thing like that? Bring back some Western decadence by lopping the roof off. We're still nursing the not-insignificant desire to wedge an M3 engine under the hood, but we wonder: would that just create the same problem that the Z8 had?
11) 1987 BMW 325i convertible: $25,000 to $35,000 (P1.27-1.78 million)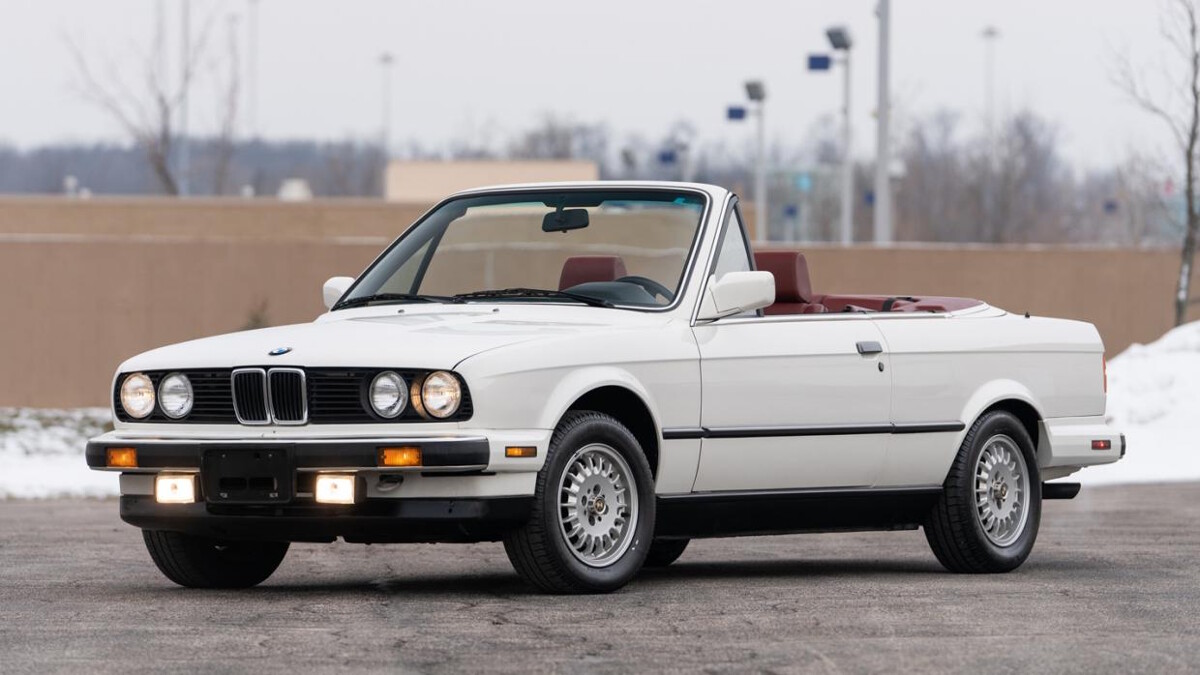 Ah. What was that we were saying about chariots? Oh, and it's an auto as well, with Yank-spec bumpers and little driving lights. This is going to take a frankly TopGearian feat of mental gymnastics to sell as a prospect.
Wait… $25,000? Ha. Haha. Hahaha. No.
NOTE: This article first appeared on TopGear.com. Minor edits have been made.