If you love cars and happen to be entrepreneurial by nature, chances are you want to start a business that's related to automobiles. Like a car-wash place, for instance, although that thing is like a dozen a dime already these days. What racket to start then? Obviously, you need to consider a few important factors like costs, feasibility and profitability.
Wurth Philippines managing director Ariel de Jesus might be able to help. At the recent Manila International Auto Show, de Jesus showed us his company's myriad products, including lubricants and automotive tools. But what caught our attention was the Coolius air-conditioning recovery system. As the name of the device clearly says, it's a machine for restoring a car's A/C system to a good-as-new state.
"This is perfect for gas stations or auto repair shops that want to offer an extra service to their clients," said de Jesus. "It's also perfect for enterprising individuals who are looking to start a car-related business."
ADVERTISEMENT - CONTINUE READING BELOW ↓
The Coolius is basically an apparatus that simplifies the process of cleaning and restoring a car's A/C system, requiring just the push of a few buttons and taking as little as an hour and a half of the customer's time. By comparison, "a typical manual process takes some six hours to finish," according to de Jesus.
The Coolius has two models, the 1200 semiautomatic and the 2700 fully automatic. The former sells for P248,000, while the latter costs P298,000. The advantage of the fully automatic is that it has fewer buttons to push--just a one-touch operation, to be exact. The Coolius operates conveniently, with just a couple of hoses needing to be connected to the car. Even the semiautomatic model just requires a few button touches, after which the thing will do everything on its own. It will extract a car's old refrigerant, recycle it and then put it back in your car. No need to dismantle the car's dashboard or anything.
Now, let's do the math. Assuming you get the semiautomatic model and charge P2,500 per A/C cleaning service, you'll recoup the investment after 100 customers. And you won't need a lot of space for this kind of business.
If you're interested, you may get in touch with Wurth Philippines at info@wuerth.com.ph, or check their website at www.wuerth.com.ph.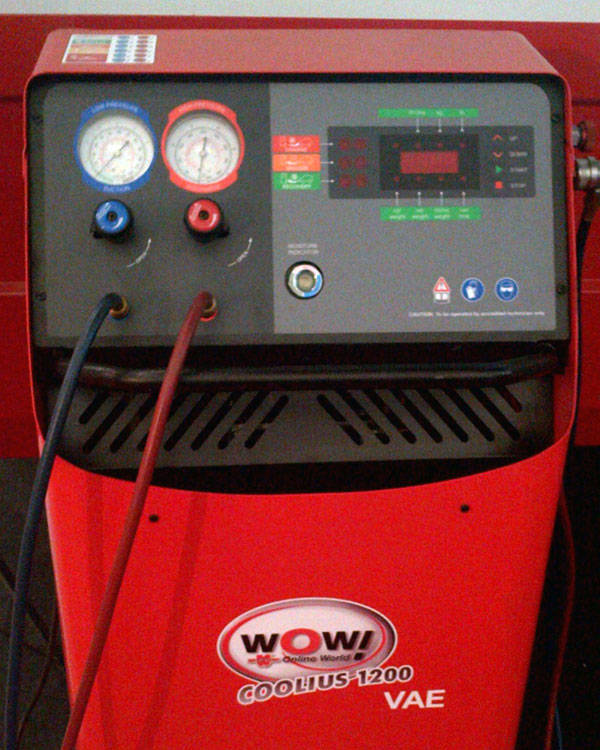 ADVERTISEMENT - CONTINUE READING BELOW ↓