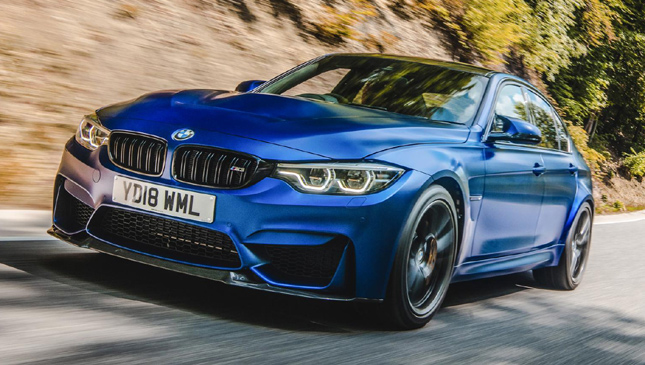 Another update for the BMW M3?
It's a whole new version. This is the BMW M3 CS, resplendent in matte blue and signaling the return of a name last used for perhaps the most-rounded E46 M3 of all. Whereas the old CS was a more habitable version of the road-racer M3 CSL, the new one is the hardest-cored M3 you can currently buy new.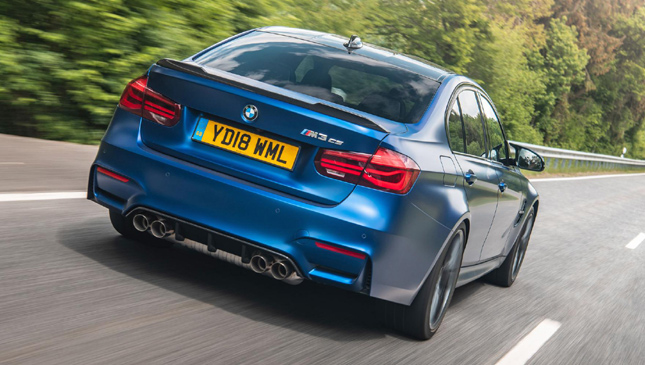 What are the changes?
There's a lot of carbon—well, carbon-reinforced plastic—to help cut some weight. The hood, roof, front splitter and rear diffuser are all made of the stuff, though its 1,585kg total is a mere 10kg lighter than a stock M3, which is a bit disappointing. Perhaps more important, it's around 150kg slimmer than a Mercedes-AMG C63 S, its chief foe.
Continue reading below ↓
Recommended Videos
While its uprated 454hp 3.0-liter turbo straight-six has 30hp over a standard M3, it's only 10hp up on the M3 Competition Package, and it remains significantly down on the 503hp produced by both the C63 S and the Alfa Romeo Giulia Quadrifoglio (its other big rival).
The M3 CS is good for 0-100kph in 3.9secs and a 280kph top speed.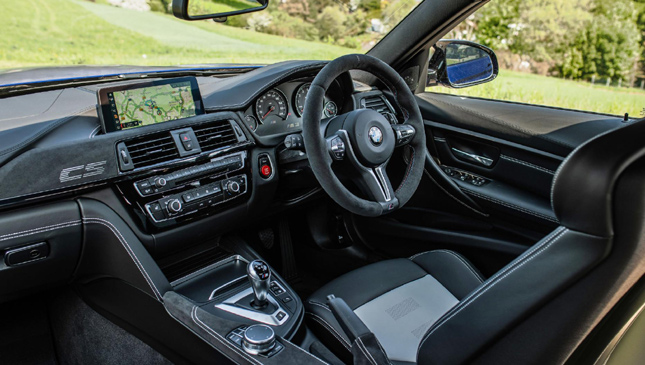 Any other new bits?
The chassis setup, by BMW's own admission, is very similar to the M3 Competition Package's. There are new wheels though—staggered rims which measure 19-inch at the front, 20-inch at the rear—and they wear serious Michelin Cup 2 rubber.
There's also some super nerdy stuff going on behind the scenes. One example is the "weight-optimized magnesium oil pan," which helps ensure engine oil supply remains consistent even when the car's mass is being flung around on circuit.
The CS isn't some stripped-out track special, though; a seven-speed paddleshift automatic gearbox is standard, and there's tons of equipment inside. While there's the implied focus of an Alcantara-trimmed steering wheel and hollowed out sports seats, both feel incongruous in a sports sedan. That's part of the appeal, though, perhaps. And at least BMW has ditched the slightly cynical fabric door pulls of the similarly luxurious M4 CS.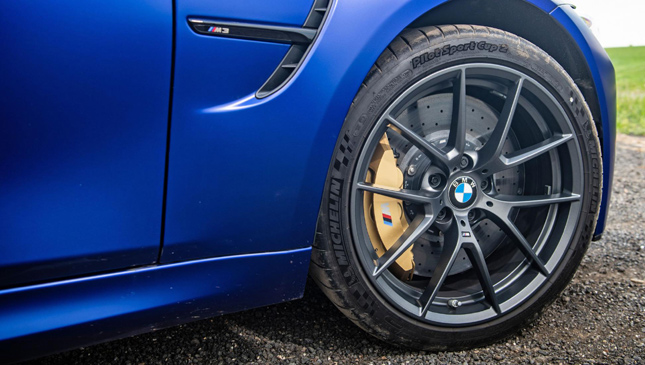 Does it drive similarly, too?
It does. Which means on a dry, warm day like we enjoyed, it gripped like you wouldn't believe. With lots of heat in its Cup 2s its limits are staggeringly high. There's still an awful lot of low-down torque, so overwhelming the rear wheels is the work of a moment, but drive the M3 CS neatly and you'll be astounded at just how much traction it has. Experience of the M4 CS suggests it may be meaner-spirited in the wet, though…
The overall impression is simply of razor sharpness, with no slackness in any of its controls. Whereas this generation of M3 felt a little clumsy when it first launched, BMW has honed it expertly since, and the CS is the car at its very best. It certainly feels its lightness compared to a C63, and its reactions are far quicker.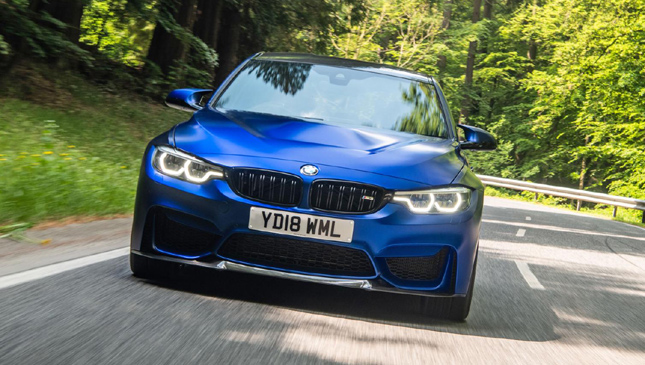 What about the Alfa, though?
The CS feels likes BMW's direct response to the Giulia Quadrifoglio. The Alfa made a mark by feeling lighter and more agile than a four-door with a big engine ought too, and BMW has gone some way to making the M3 feel similar.
It's much firmer and less yielding than its Italian rival, though; while you can slacken off the CS's suspension to help it breathe over bumpy, it feels at its most natural with all the Sport Plus modes selected and the stability control loosened a bit. It's a wilder ride for it, but there's something very addictive about just how aggressive you can make the M3 feel.
There's a soundtrack to match, too. While its six-cylinder engine will never outdo the Merc's outrageous V8, it sounds properly hard-edged and angry as you home in on the redline. If you've ever heard an old M3 CSL you'll know just how good BMW can make a six-cylinder sound, and the CS's buzz saw aggression at high revs really does get close to replicating it.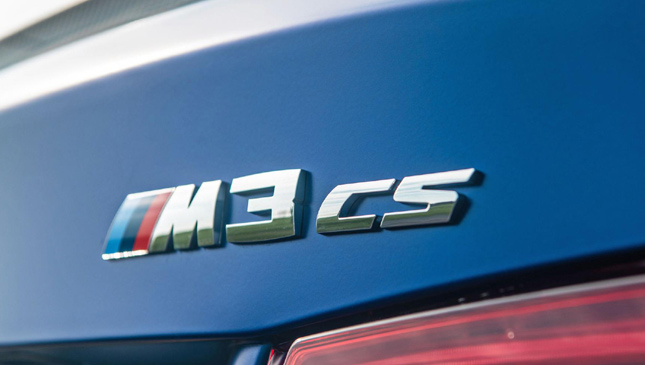 But, it's pricey…
This CS will set you back over £86,000 (P6 million). It's expensive, and for something that's barely lighter or more powerful than the M3 Competition Package. Which is the far more rational choice. But if history teaches us anything, special editions like this—especially ones with limited runs—are not to be sniffed at, and the price premium could repay itself in years to come. And barring a surprise, M3 CRT-like special, this is likely to be the toughest current-gen M3 we'll see.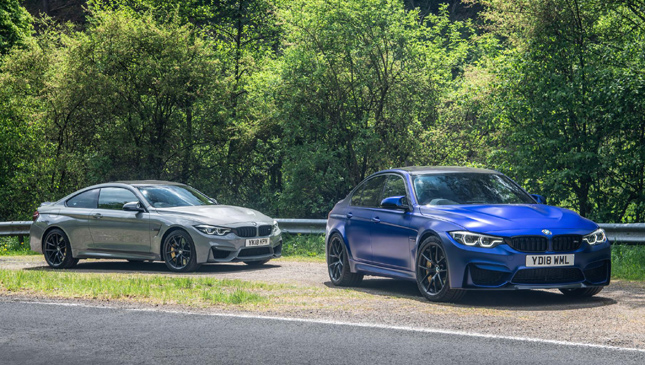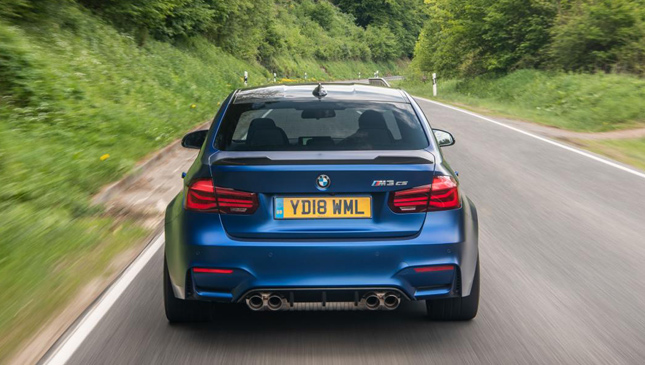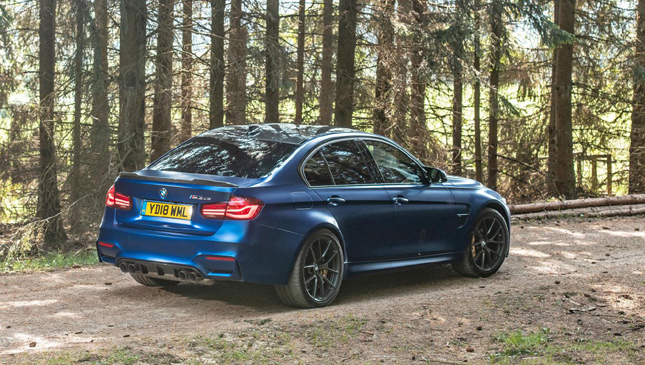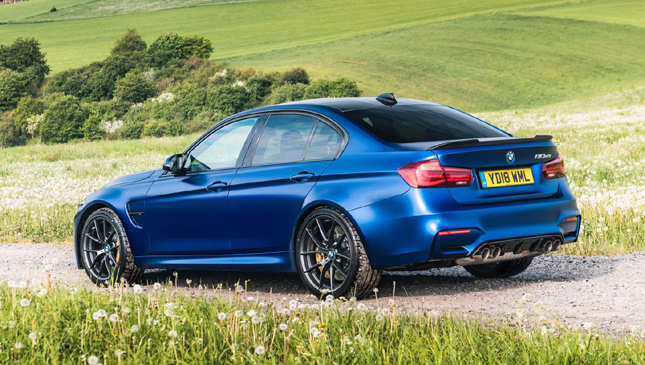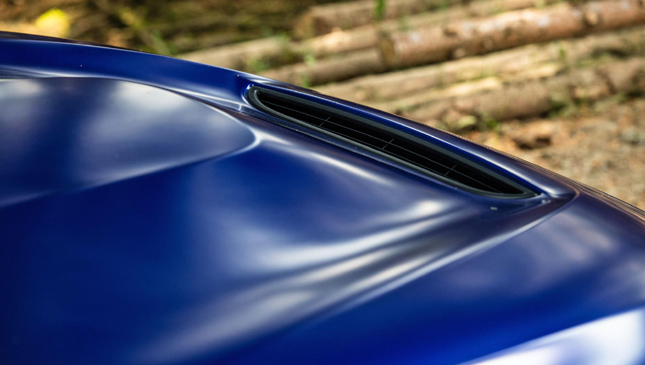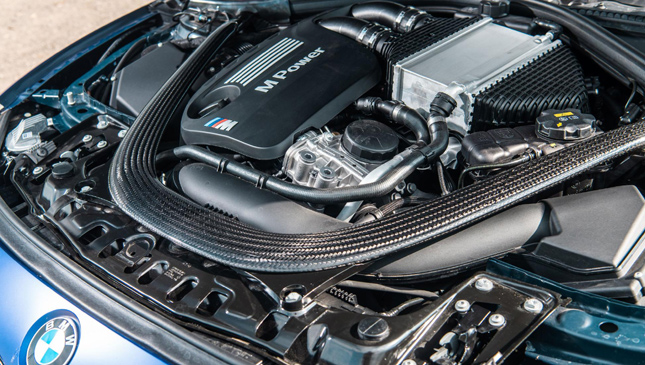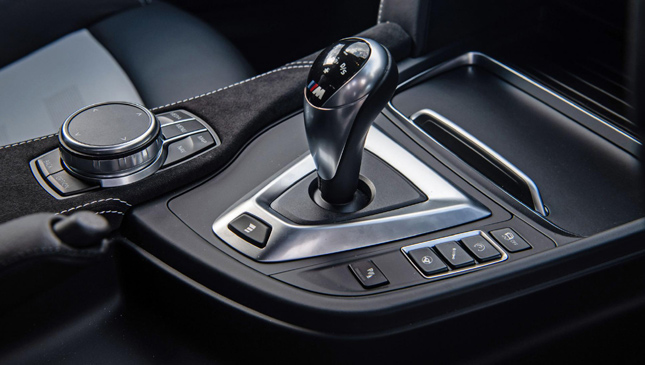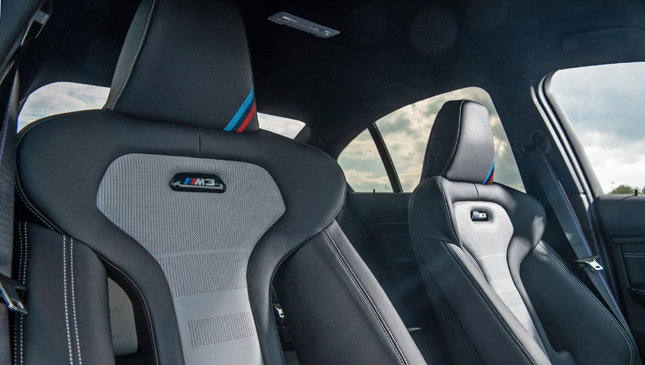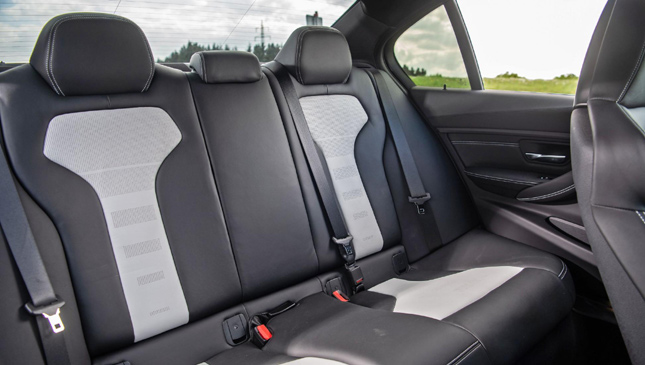 NOTE: This article first appeared on TopGear.com. Minor edits have been made.