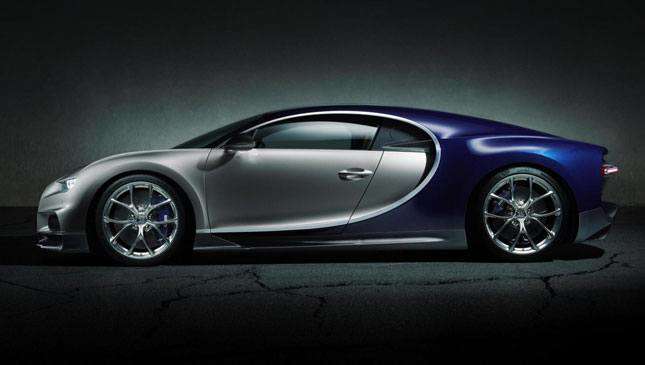 Unsurprisingly, much of the discourse surrounding the Bugatti Chiron has been focused on numbers, because it makes many big ones. Powerful ones. Ones that are capable of sending you into a mild stupor. After all, a car that produces 1,479hp and is capable of hitting a 420kph top speed deserves plenty of your attention.
ADVERTISEMENT - CONTINUE READING BELOW ↓
Though it had to deliver a combination of haymakers. The car that preceded it pretty much rewrote the book on modern performance and engineering. To paraphrase Churchill, Bugatti shaped the Veyron, but afterwards, it shaped Bugatti. And us.
To follow in the footsteps of a car Top Gear magazine named the greatest from the last 20 years then, requires something herculean. With the first 12 Chirons already under construction, Bugatti has disclosed some interesting stats around the build of the car that will shape its future…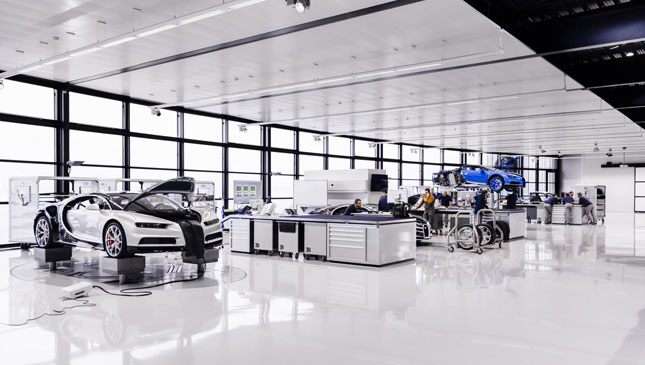 ADVERTISEMENT - CONTINUE READING BELOW ↓
Recommended Videos
There are 23 colors you can choose from
First, you have to spec your Chiron. There's a choice of 23 top coat colors and eight carbon ones for the outside, and 31 colors for the inside. There are 30 stitch colors to choose from, 18 for the carpet, and 11 for the seatbelts.
Moreover, you can spec you very own shade—maybe from your favorite luggage or, as Bugatti tells us, from a "customer's preferred brand of mineral water."
Once the configuration is complete—and believe us, it's a lot of fun doing this—the real work begins. A production slot is assigned to each customer, and the parts required are ordered…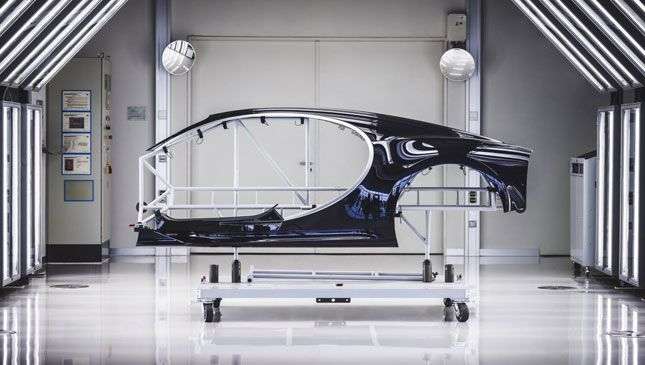 ADVERTISEMENT - CONTINUE READING BELOW ↓
It takes three weeks for all the parts to be hand painted
A month before production is about to start, Bugatti assembles the bodyshell to the monocoque and chassis, just to make sure it all fits together. It then takes around three weeks to hand paint each part. The top coat, for example, may contain up to eight layers—each layer has to be sanded down and polished before the next one can be applied.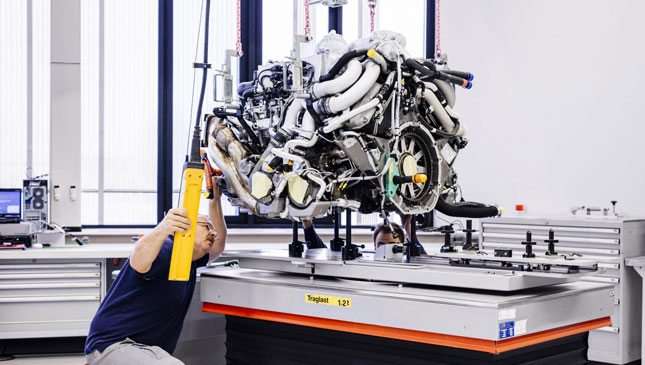 ADVERTISEMENT - CONTINUE READING BELOW ↓
The W16 engine is prepared at the first of Bugatti's 12 workstations...
The 8.0-liter, quad-turbo unit—a redeveloped version of the one found in the Veyron—is pre-built and supplied from Volkswagen's engine base in Salzgitter (there's a special Bugatti hall where each engine is tested for eight hours straight on a bench, ditto the seven-speed dual-clutch gearbox), and prepared in Molsheim. It weighs 628kg, if you're interested. You are, aren't you?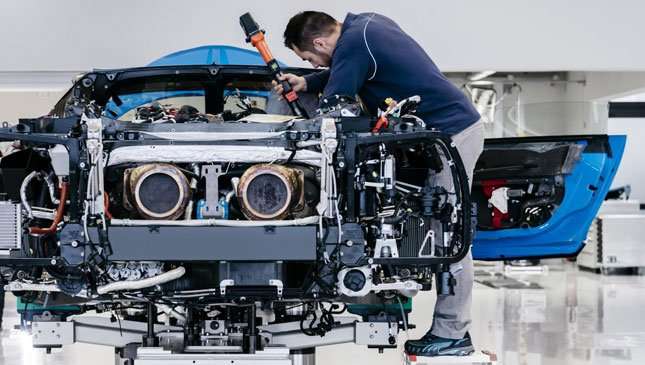 ADVERTISEMENT - CONTINUE READING BELOW ↓
… and then three employees spend one week fitting the chassis together
There are two chassis building platforms in the 1,000sqm 'Atelier' production base. And each of these employees must be in a position to build the entire chassis, monocoque, and frame. Talk about multi-tasking.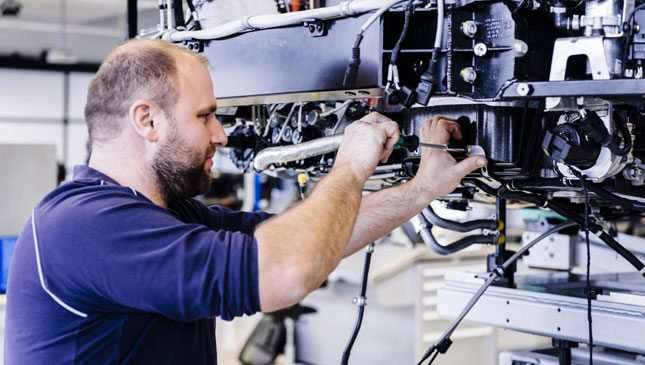 The Chiron's engine cooling pipes have the same diameter as a fireman's sprayer
ADVERTISEMENT - CONTINUE READING BELOW ↓
The rear of the car is built up around that monster engine, where all the wiring and radiator pipes are fitted. The Chiron gets three water pumps, and those extra-wide cooling pipes that spray as fast as a fireman's. Woah.
There are more than 1,800 bolted joints on a Chiron installed by a 'nutrunner'
ADVERTISEMENT - CONTINUE READING BELOW ↓
The Chiron is hand-built, as you know, but the workers use one electronic tool in fitting the chassis together: a new 'EC nutrunner.' Sounds amazing, right? This nutrunner is essentially a very fancy torque wrench, which, in Bugatti's words, "allows a data curve of each bolt tightened on the chassis to be stored on a computer connected to the system." This then gives the assembly person a little nudge when the correct bolt torque has been reached.
And as we said, there are more than 1,800 bolted joints on a Chiron. That's a lot of nutrunning.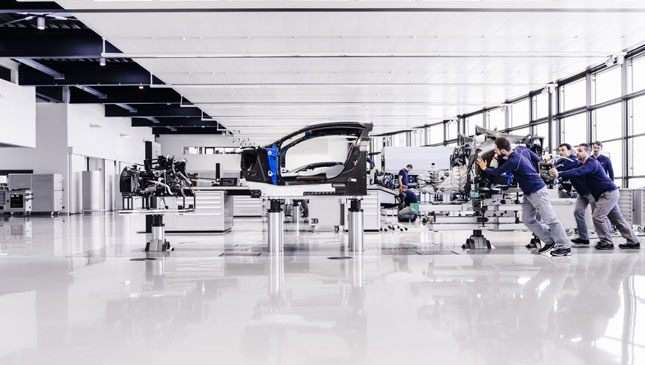 ADVERTISEMENT - CONTINUE READING BELOW ↓
The monocoque and rear end of the Chiron are connected by 14 titanium bolts
We're told the union of monocoque to rear is the high point of Chiron production. And each one of those 14 titanium bolts weigh just 34g each.
Once the wheels are on, it's rolled onto the filling unit, where engine oil, transmission oil, brake fluid, hydraulic fluid, and coolant are pumped in (for ten minutes straight, to check for leaks). Then, for the first time, the engine is fired up in the car. "Always an exciting moment for the production team." Too right.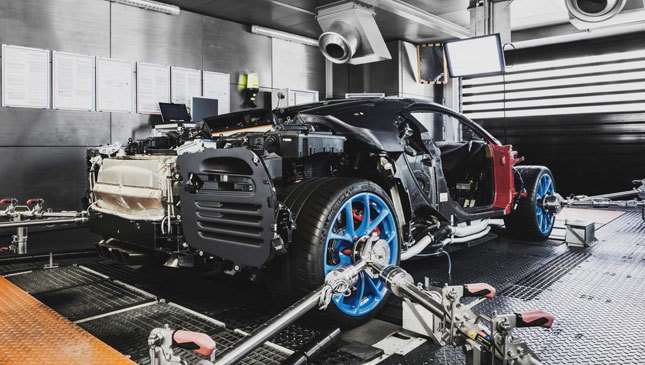 ADVERTISEMENT - CONTINUE READING BELOW ↓
It's put on a rolling dyno for a three-hour test and excess power is fed to the Molsheim power grid
The dynamometer gets its own special room and ventilation. Larger electric cables were installed because the ones needed for the Veyron couldn't cope with the Chiron's 1,479hp and huge torque. During the test, it produces up to 1,200 amps, and excess power created during this test is given back to the Molsheim citizens. That's right. Not only does the Chiron power you up to 420kph, it'll also power the locals' appliances. Magic.
Here, a technician sits behind the wheel and rockets the Chiron up to speed to make sure the drivetrain is bulletproof. While strapped to the dyno, it covers 60km and the whole thing takes between two to three hours.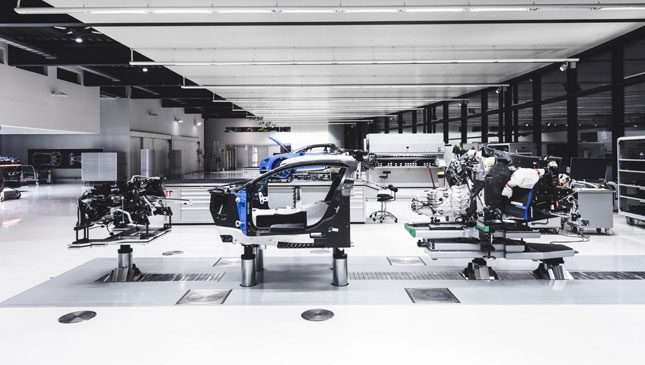 ADVERTISEMENT - CONTINUE READING BELOW ↓
It takes four days to assemble the body parts
Remember we said the Chiron gets a pre-assembly before the engine is put in? It's because some of the individual parts are light and fragile, so once the drivetrain is in and green-lit, the bits are installed.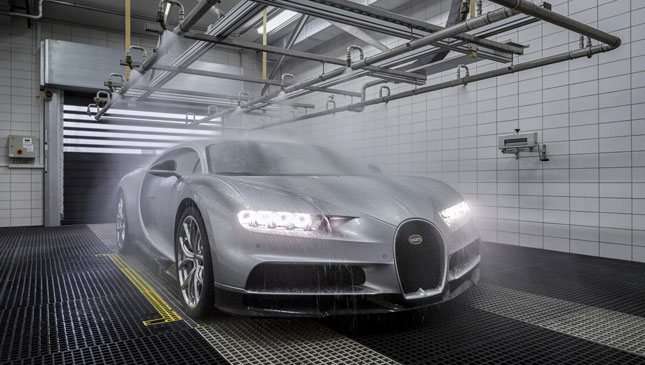 A 30-minute water test checks for leaks
ADVERTISEMENT - CONTINUE READING BELOW ↓
Once parts, panel gaps, and joints have been assembled and adjusted, it's subjected to a 'monsoon rain' of varying intensity for 30 minutes to make sure it's waterproof. Only when it's waterproof can the interior be fitted, naturally, which takes about three days, with a further day spent wrapping it in a transparent plastic foil to prepare it for its final test drive. This is where it gets real.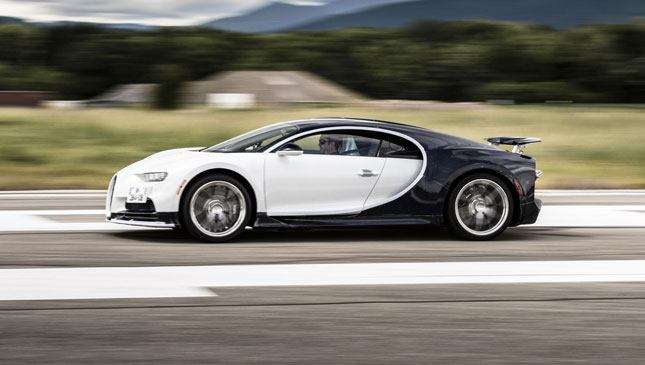 ADVERTISEMENT - CONTINUE READING BELOW ↓
It's tested on a runway at Colmar airport
Bugatti puts on a set of test wheels and a test underbody, drives it 300km out of the factory, through the Vosges to Colmar airport, where it's tested on the runway. The return trip to the factory is, says Bugatti, at a more 'relaxed' pace to allow the thing to cool down. If the test driver says all is good, the proper wheels and underbody are fitted, and it's then transferred to the paint booth.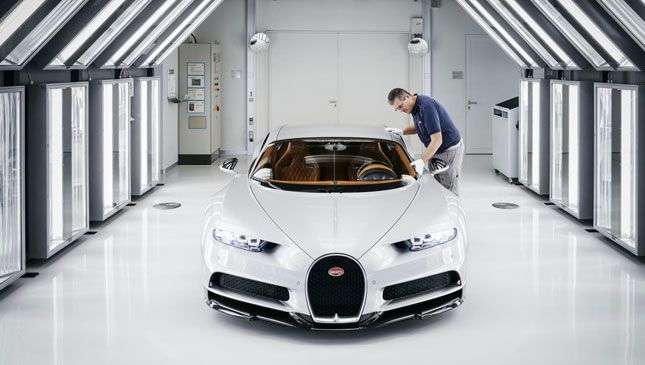 ADVERTISEMENT - CONTINUE READING BELOW ↓
It then takes two days to prepare the Chiron for delivery
The plastic foil is removed, it's cleaned and polished and then inspected for six hours in a light tunnel. It's then put back in the paint booth until all visible scars have been removed (which can sometimes take up to three weeks), then rolled into the light tunnel for it's final, final inspection.
Only when all the managers of each department are happy with the quality of the Chiron can it be signed off and handed over to the customer.
So to you lucky customers, just be careful backing out of the lot…
NOTE: This article first appeared on TopGear.com. Minor edits have been made.