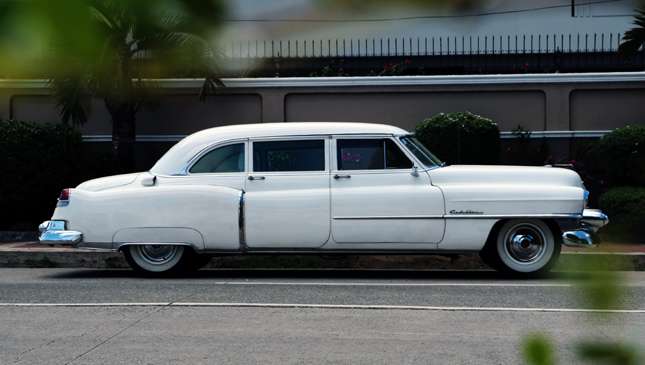 These days, a car that costs as much as a house usually offers the best in speed, performance, design and luxury. But in the past, technological constraints caused designers to focus almost everything on comfort, luxury and style. Given that roads were wider and less congested, designers back then were also given free rein on how long or wide they wanted the cars to be, so the '50s saw some of the most stylish cars made available to people with big-enough wallets.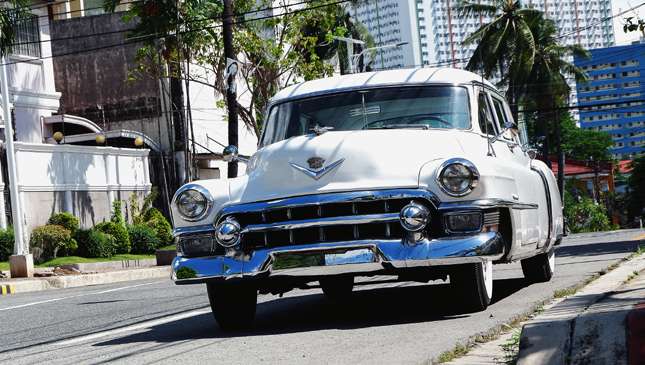 ADVERTISEMENT - CONTINUE READING BELOW ↓
One such uber-expensive car was the Cadillac Fleetwood Limousine. Oozing with '50s sophistication and retro-futuristic styling cues, it was one of the fanciest things you could be seen riding—because you'd have a chauffeur driving you, of course.
The car featured a 4.5-liter naturally aspirated V8 gasoline engine that sent a whopping (by '50s standards) 199hp and 439Nm to the rear wheels through a four-speed automatic transmission. It was 6,009mm long, weighed close to 2,670kg with all the necessary fluids, and had an unbelievably spacious interior. The pristine example you see here is a 1953 Cadillac Fleetwood Series 75 Limousine owned by Alfred Perez of Alfred Motor Works. He acquired it several years ago from a friend who is a member of the Vintage Car Club of Manila. His friend didn't have the time to continue working on such a project, so Alfred offered to take it off his hands.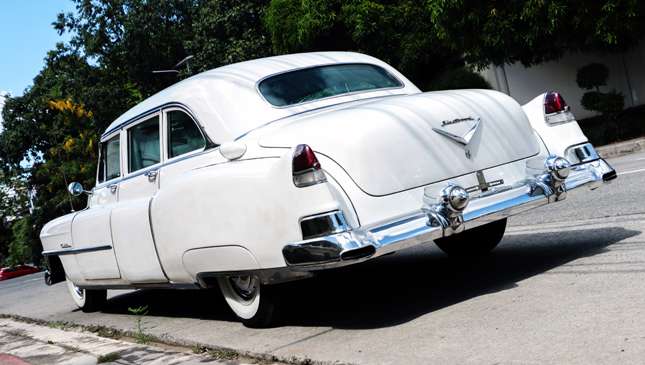 The original paint job was black, but Alfred thought the bridal-car business would be interesting and profitable, so he repainted the car in white. Aside from this, he didn't have to do much to restore the car because it had almost all the original parts and was in decent enough condition. He simply had to cut and patch a few rotted parts, reupholster the leather, and make sure all the mechanical parts were in good working order. The result is a period-correct, roadworthy vintage automobile that has seen action in TV commercials, movies, TV shows print advertisements, and numerous weddings.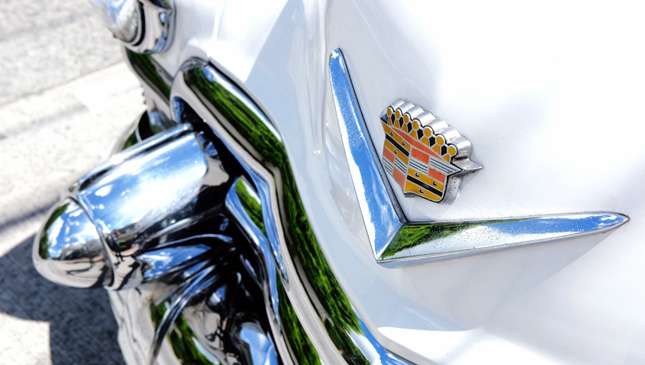 Alfred says the most hassling part of the bridal-car business is driving the car itself. With commercials or films, he could ask the director for another take if he didn't like the way the Cadillac sounded or handled. But on a couple's special day, there are no second chances. One mistake while driving or one failure in the mechanical system, and the couple's once-in-a lifetime experience could be ruined. Alfred still prays before he gets behind the wheel when the car is rented despite his mastery of driving of driving old-school models. The only people he trusts with driving his bridal cars are himself and his two mechanics, to ensure that any problems can be addressed and no additional issues arise.
ADVERTISEMENT - CONTINUE READING BELOW ↓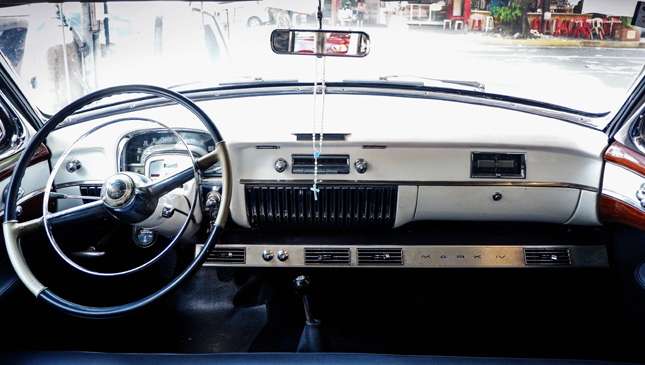 We're lucky enough to witness Alfred's classic car driving skills when he offered us a ride in his Cadillac Limo. The interior is nothing short of luxurious, complete with more than enough leg- and headroom for even the tallest of NBA players with the jump seats folded down.
Despite the car being longer than some jeepneys, Alfred deftly maneuvers it through the tight city streets without difficulty. The ride is smooth and enjoyable, and the Cadillac never fails to turn heads, with passengers of passing vehicles craning their necks to look at our fancy ride. It may be old, but the class it exudes will never go out of style.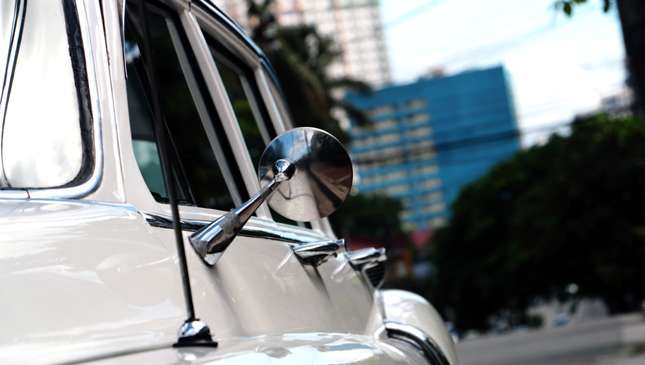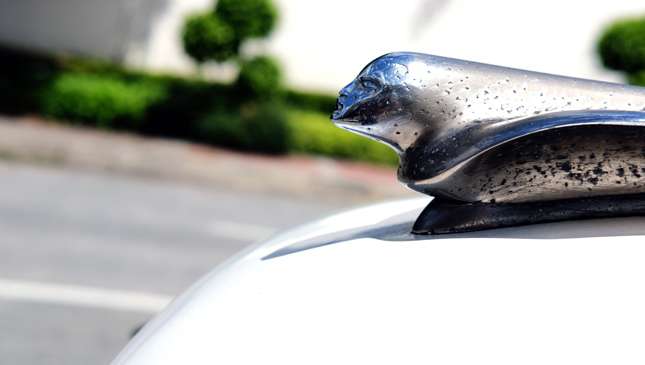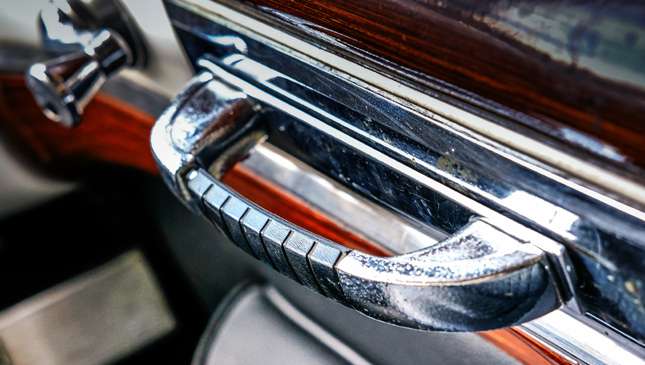 ADVERTISEMENT - CONTINUE READING BELOW ↓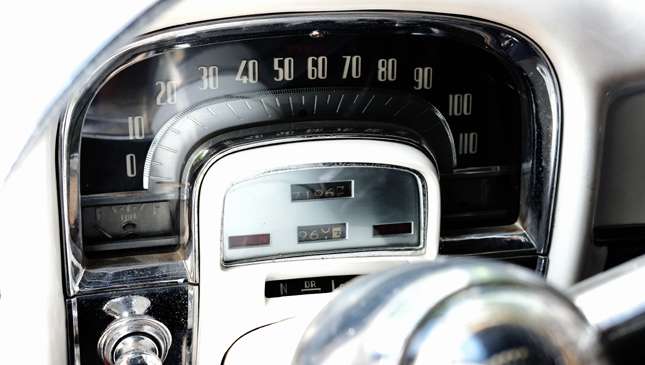 Note: This article originally appeared in Top Gear Philippines' June 2017 issue.