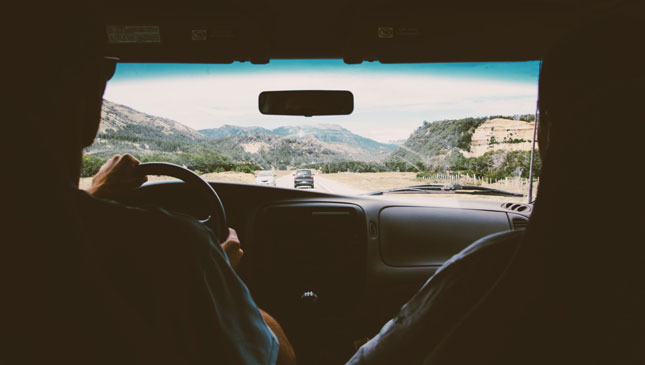 Picture this: You're hanging out at a party with your workmates. You're having fun but you're mostly just minding your own business. Suddenly, your teammate introduces you to that cute girl you've been crushing on in the office. You and crush hit it off, and you learn that she lives just near your house (or 20km away, but who cares?). Soon, the night ends, you offer her a lift home, and she agrees with a certain twinkle in her eye. It's the perfect scenario, right?
Well, almost. There's just one thing: What if your car isn't up to the task? You only have one chance to make a good first impression, so use this checklist to make sure that your car is 'hatid-ready'. How the night ends is irrelevant—what's important is you were a gentleman and that's how ladies will remember you.
1) Make sure it's clean
ADVERTISEMENT - CONTINUE READING BELOW ↓
This goes without saying, but some guys still need reminding. Your car should be clean inside and out. So no clothes or office papers lying around, and we shouldn't have to tell you to take out that trash you usually stuff in the door pockets. Bonus points if your well-placed air fresheners make her ask 'Is this a new car?'
2) Keep the A/C chill
She might be interested in you now, but you'll lose that mojo soon enough if she's uncomfortable on the way home. Aside from keeping your car clean, your air-conditioner should also be in perfect working order. Whether she likes it warm or cold, your car's temperature should match her mood.
3) Have a full tank
Stopping for gas on the way home is a great way to kill the mood. If you're the kind of guy who fuels up in small amounts, it could also potentially expose you as a cheapskate. Best if you skip the gas station run entirely.
4) Your playlist is king
Okay, so your old Brian McKnight CD might have worked wonders back in high school, but it's time to update your sounds. Have a few playlists handy on your phone to suit the ambience. You can have some acoustic songs to keep things light, some pop to sing along to, or some slow R&B in case things get a bit hot and heavy.
5) Stay minty fresh
Always keep a pack of mints in the car. That way, when you lay on the 'I want to be your last first-kiss' line, you'll be as fresh and suave as your ride.