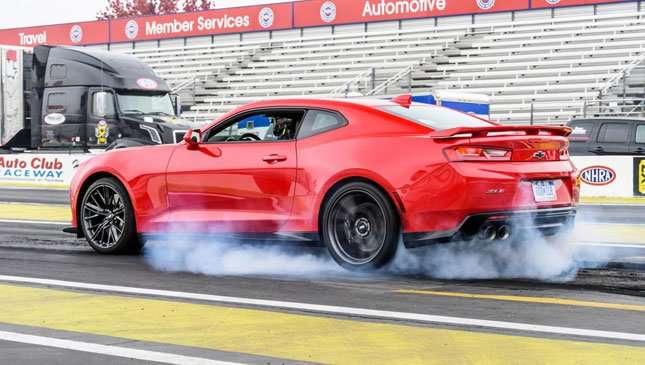 It's a bird, it's a plane, it's…
The new Chevrolet Camaro ZL1. Yes, we've reached that point in the Camaro model cycle. The one where it's time for Chevrolet to roll out the big guns at the top of the range. We already know these sixth-gen cars are from a different planet compared with the gen fives—not just in terms of performance, but build quality, detailing, and desirability, too—with the bargain of the year 1LE V8 being our pick of the range right now. But we've been waiting for the ZL1 to see what this car can really handle. Now we know.
Continue reading below ↓
Recommended Videos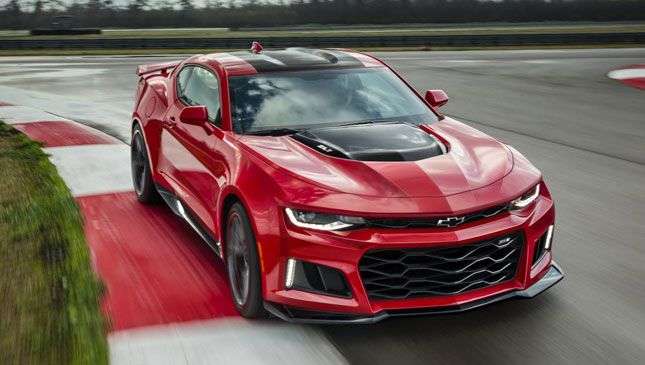 What's new on it?
Other than losing nearly 100kg of ballast, it gains the Corvette Z06's supercharged 6.2-liter 650hp/881Nm—not a slightly detuned version, as originally reported—V8 LT4 motor with a wet sump plus a 10-speed gearbox developed with Ford and which we first tried in the new Raptor. It also uses the big 'Vette's Performance Traction Management system, its active damping, its active rear diff, and probably loads more bits we can't see. That's fine, they are all good. Its brakes are larger than the standard Z06 rotors. So it all looks promising on a spec level.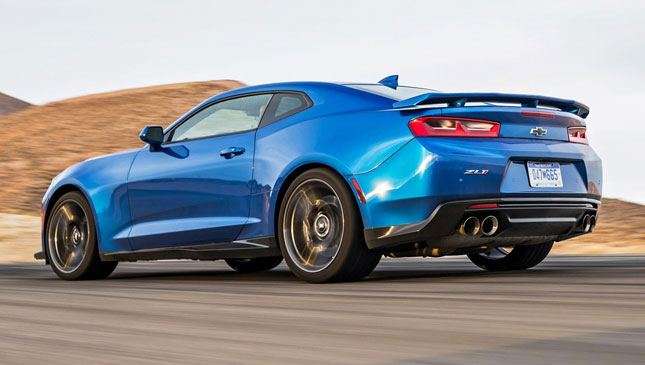 What's it like on the road?
In short: everything you might expect but then a whole lot more besides. Fitting the Camaro with the LT4 makes the car's 1,814kg weight melt away to a point where it is now properly take-on-all-comers fast. Zero to near 100kph takes just 3.5 seconds and it'll do 400m in 11.4 seconds. Top speed isn't given, but our old friend Texan tuner John Hennessey punted one up to 278kph. That's around 40kph shy of the similarly engined Cadillac CTS-V and Vette Z06, so aero and available space are clearly determining factors.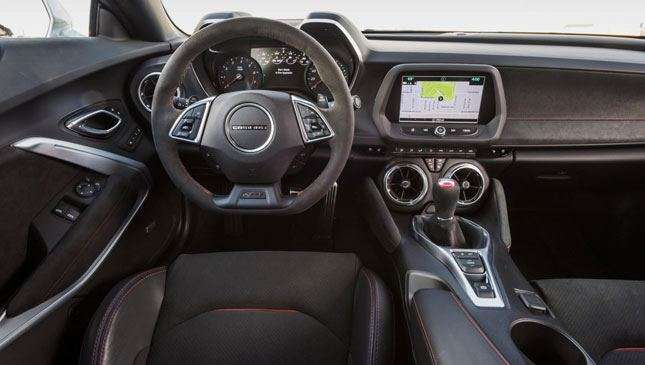 And how's the 10-speed gearbox?
Better than in the Raptor. Even though the Ford's 'box did absolutely everything we could have wanted it to, it does lack any real sense of involvement and did make a couple of clonking noises, which to be fair could have been in the complicated transfer case, so it isn't perfect. In the ZL1, the gear changes are far more imperceptible. You still have to tap on the paddles like a crazed morse coder to wade through the ratios, but in auto mode it is quite superb. You don't really notice the shifts, just the seamless, relentless surge of power and fury as and when you want it. Stamp on the loud pedal when cruising in top and it'll instantly block downshift to third. If you want a manual, a six-speed rev-matched unit is still in the line-up.
What about the handling?
This is where the ZL1 really scores over its predecessor—and the competition from Dodge. While it's still not a deft as the exotic Ford Mustang GT350R—think ZL1 being a full-size axe and the Ford a hatchet—it definitely has all the moves to keep a Hellcat as a fast-disappearing spec in the rear view mirror on anything other than a dead straight road. In what's becoming Chevy's trademark set-up—much like Ford's was in the Parry Jones era—all of its cars handle, stop, and steer so much better than the cars they replace. It's like they are two generations on instead of just one. Based on the ZL1, the 1LE and all the other models, the Z28 could be a world-beater.
What about the Z06's engine temp issue?
You would have to bring that up, wouldn't you. You mean the one where it got so hot we stopped taking pictures of the car and started focusing on the temp gauge? No sign of that whatsoever here. And, with no fewer than 11 heat exchangers and a front grille with a gape the size of an adult basking shark, we don't expect there to be.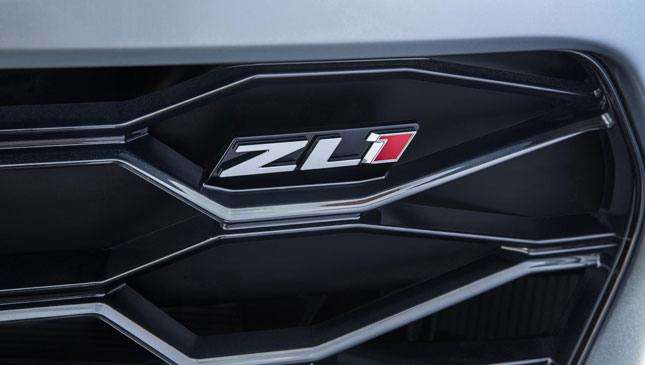 Should I buy one?
If you are a Camaro lover, this ZL1 is your new wet dream. In a time where we are told we will all be driving, or riding in, electric and driverless cars within a decade or so, it's great that you can buy supercharged V8 muscle cars like this for reasonable luxury prices (around P3.2 million). So, yeah, of course you should.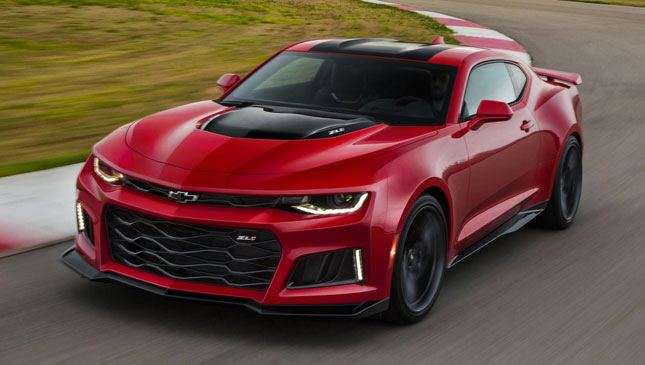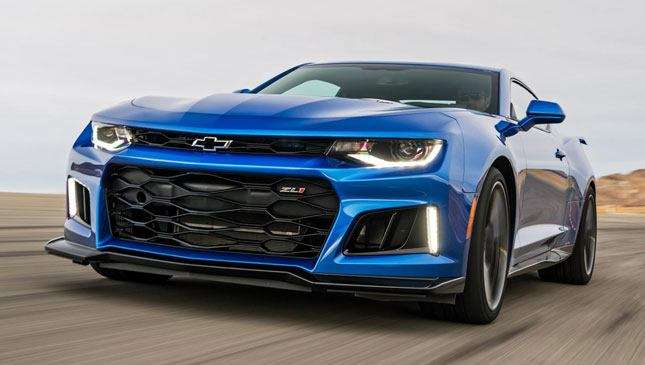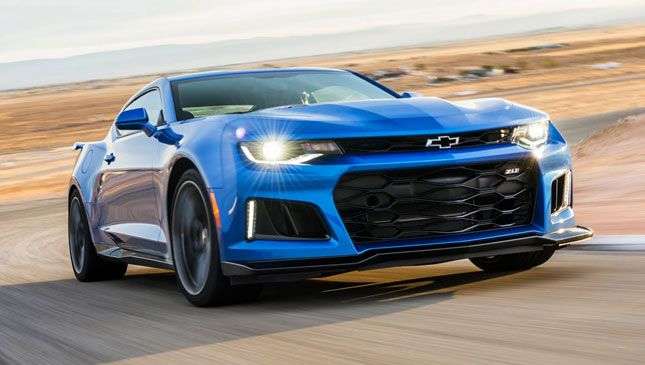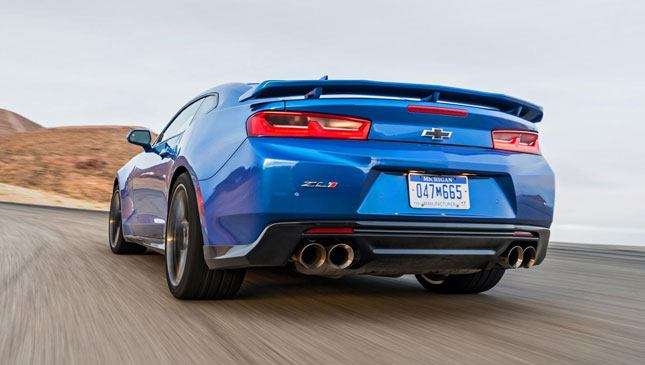 NOTE: This story first appeared on TopGear.com. Minor edits have been made.