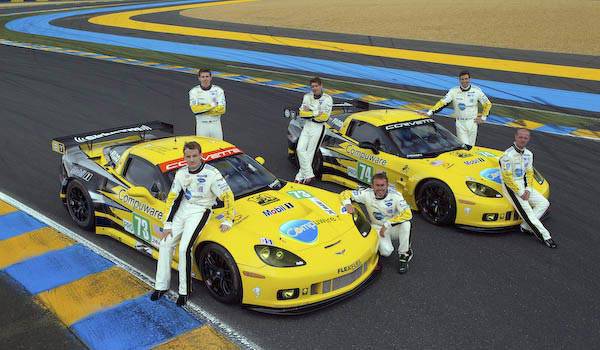 The Audi R18 TDI hogged much of the spotlight at this year's 24 Hours of Le Mans after emerging victorious in the main LMP1 category. But American carmaker Chevrolet had as big a reason to celebrate, having won the event's GT Endurance Pro category--at a very special time to boot.
"If I were to write a script to celebrate the 100th anniversary of Chevrolet and the 10th anniversary of Corvette Racing's first win at Le Mans, this would undoubtedly be it," exclaimed Corvette Racing's program manager Doug Fehan after the day-long endurance race.
The winning car was the No. 73 Compuware Corvette C6.R driven by Olivier Beretta, Tommy Milner and Antonio Garcia, one of whom even had to drive sick. It was a hard-fought triumph after the team managed to close the gap to the leading No. 51 Ferrari 458 Italia. By winning their category, Corvette Racing reminded us of one important lesson: Never give up even when you're a lap down.
Indeed, with just two hours and 10 minutes remaining, Milner overtook the dominant Ferrari and never relinquished the lead. The Compuware Corvette C6.R completed 314 laps and beat the runner-up Ferrari by two minutes and 29 seconds.
"Louis Chevrolet was himself a racer," said Fehan. "His motto--'Never give up!'--is a philosophy we embraced from our first visit here. I think the result today embodied the spirit of Chevrolet's cofounder and of that iconic phrase."
Continue reading below ↓
Recommended Videos
Never give up...now you know what Chevrolet Philippines' motto was when it was clawing its way back to relevance. Good for them!