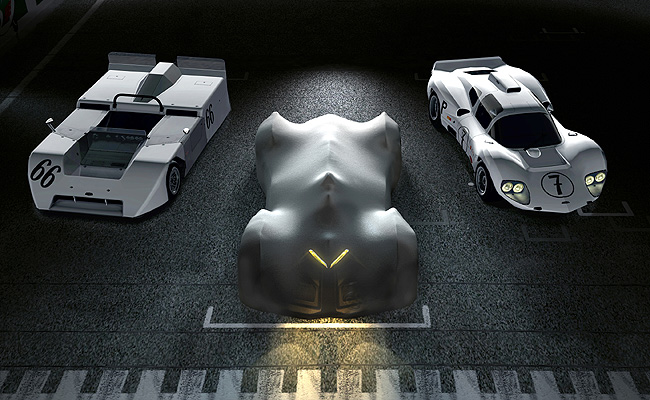 Chevrolet is reviving the Chaparral brand of race cars for the Gran Turismo 6 video game, bestowing the name upon a concept race car for the game's Vision Gran Turismo project.
During the Chaparral race team's heyday from the '60s to the '80s, its cars were equipped with Chevrolet engines and were known for pioneering applications of aerodynamics and aerospace technology. According to the American carmaker, it was this spirit of innovation that inspired the Chevrolet Chaparral 2X VGT concept race car developed for the Vision Gran Turismo project.
To design the car, General Motors' Advanced Design Studio worked with one of Chaparral's founders, former Formula 1 driver and race car designer Jim Hall.
"It will serve as an example of what our designers are capable of when they are cut loose, no holds barred," said GM global design vice president Ed Welburn. "This is a fantasy car in every sense of the word."
The Chevrolet Chaparral 2X VGT concept race car will make its public debut at the 2014 Los Angeles Auto Show, which will open its doors on November 19. Gran Turismo 6 players will be able to race the car in the video game following its release through an online update "during the holiday season."
Continue reading below ↓
Recommended Videos