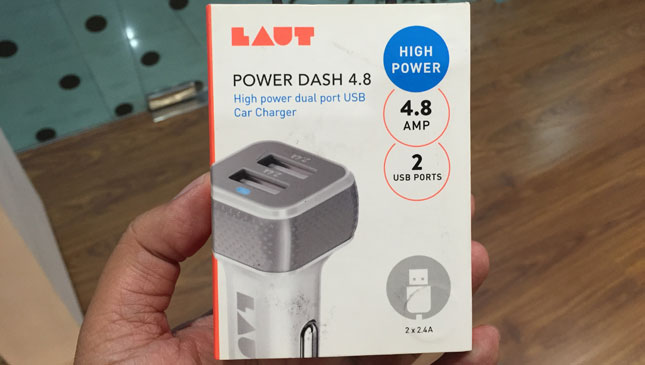 We're quite sure you already have a car charger in your vehicle. You know, the kind you plug into a cigarette lighter socket. But gadgets have come a long way from iPods and MP3 players of yore.
Today's primary power devices are smartphones. With their big screens, data-hungry apps and location services running in the background, your ancient car charger might not cut it anymore. We rode an Uber once, and the driver's phone was being drained faster than it was being charged--and it was only at 6% charge to begin with. And for those who have children, their tablets are big energy gobblers, too.
The solution, then, is to get yourself one of the newer car chargers. The key here is to look at the amperage (or amps) of your device. Our examples--the Laut Power Dash 4.8 and the Scosche Mountable 2-Port USB Charger--both have high-ampere ports. Each USB outlet has 2.4A each, which is more than enough to keep your smartphone running even when you're using Waze, Spotify and social media. Although please don't check your Facebook and Instagram while driving.
Both of these gadgets are reasonably priced, with the Laut going for P1,095 and the Scosche retailing for P1,195. Pardon our photography, as we only took these photos in the Digital Walker branch near our office.
Continue reading below ↓
Recommended Videos
There are other good chargers out there from brands like Belkin. We recommend you don't scrimp and buy CD-R King or any other China-branded stuff. Don't gamble with your personal gadgets and car's electrical system.
Photos by Dinzo Tabamo