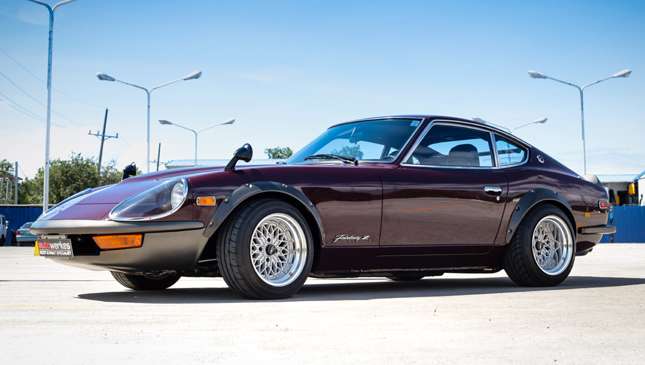 Gerald Hidalgo has been in the car restoration and repair business for 18 years, but his love for cars go much, much further back. It all started 30 years ago, when his uncle Odie Vergara gave him a drive in a Datsun 280Z. Gerald was impressed.
Fast-forward three decades, and Gerald was alerted by another uncle, Manny Barradas, about a Z for sale—the last of a batch of cars already picked clean by other buyers. Ecstatic at finally finding his dream car, Gerald pounced on it, bought it, trucked it back to his shop, and started the restoration right away. It was only while fixing the expired registration papers that he realized, with a shock, that this was the very car he'd ridden in all those years ago.
It seemed like destiny.
ADVERTISEMENT - CONTINUE READING BELOW ↓
Thus, for this Z, only the best would do. The awkward Federal 'five mph' bumpers were first to go, and in their place, a full 240ZG 'G-Nose' kit from Marugen Shoukai, composed of the aerodynamic nose cone, perspex headlight covers, bolt-on fenders, and rear spoiler of the rare Japanese Group 4 homologation special. Datsun 510 long-stalk fender mirrors complete the look, though they're mounted symmetrically, as opposed to the staggered setup of the original ZG. The SEV Marchal cat-head headlights are a late addition, at the suggestion of a friend.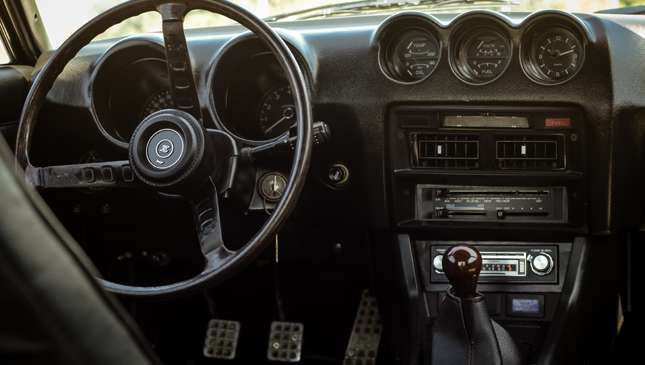 The interior is custom leather contrast stitched in exactly the same pattern as the fabric and seats that came with the Z from the factory. This was all done at Gerald's own restoration shop, Autowerkes. While the shop usually does accident-damage repairs for insurance agencies, it also handles a lot of old-schoolers. Being a stickler for detail, he personally supervises all the restoration work, including the fantastic refinishing job on the 280Z's paint. It's an immaculate sight. Oddly, however, the Z still sports its original, worn steering wheel, because Gerald "wanted something original left inside the car."
ADVERTISEMENT - CONTINUE READING BELOW ↓
Recommended Videos
It should become apparent that Gerald wasn't so concerned about being completely period-correct or perfect with this build. This resto-mod is more of a build of passion. As such, the mechanicals are also a mishmash of old school and new.
The 2.8-liter motor is bored out to 2.95 liters, with Kameari forged pistons, Isky cams, and MSD ignition. The old Jetronic fuel-injection system was booted for a triple Weber 45 setup that sounds suitably menacing and gargly as the car prowls around the parking lot for our shoot. It puts its power to the ground through an R200 clutch-type limited-slip differential and 225/50 R15 Bridgestone Potenza RE11 tires wrapped around wickedly wide (10 inches!) Work Glow Star wheels.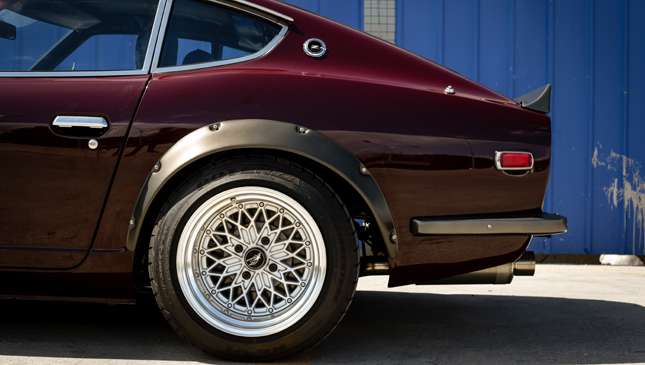 ADVERTISEMENT - CONTINUE READING BELOW ↓
Gerald is quick to admit that it's not quite as potent as a modern Z around the racetrack, but it's got quite a personality. So much so, in fact, that at its first car-show outing, he noticed an old Japanese enthusiast checking it out. The man was circling the car like a hawk, all the while scribbling on a piece of paper. When he finished, he approached Gerald, giving him a complete list of his modifications and their prices! The old man offered, on the spot, to buy the car for a figure approaching the cost of a brand-new Z. While it was comfortably more than he'd spent on the car, Gerald declined.
You simply can't put a price on destiny.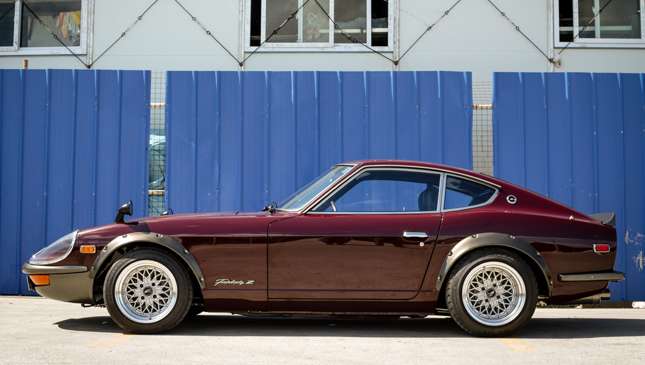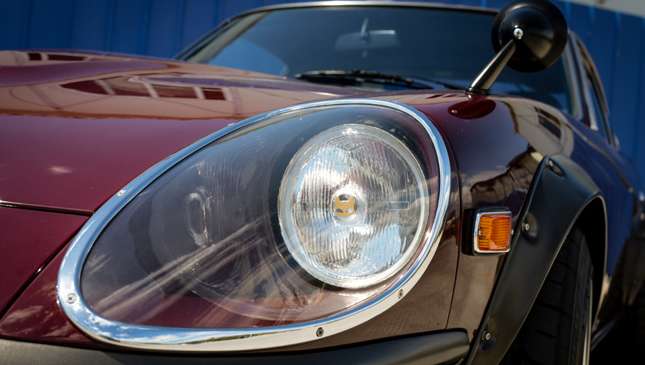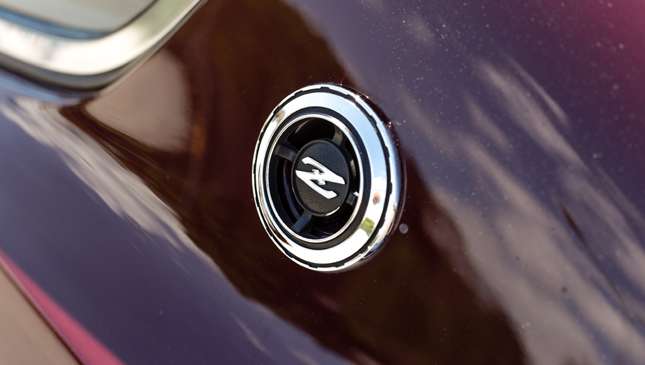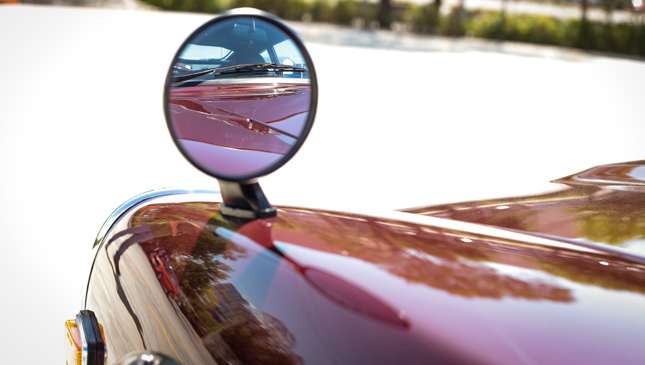 ADVERTISEMENT - CONTINUE READING BELOW ↓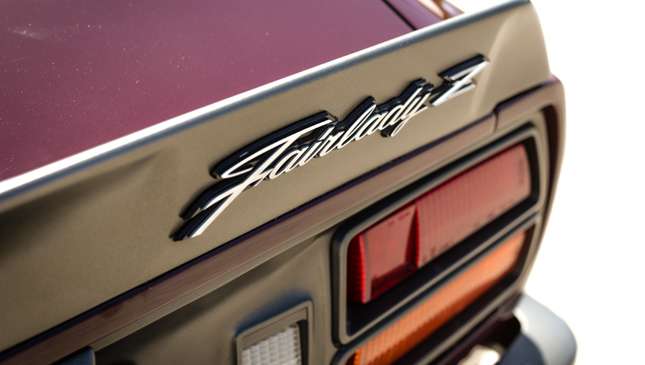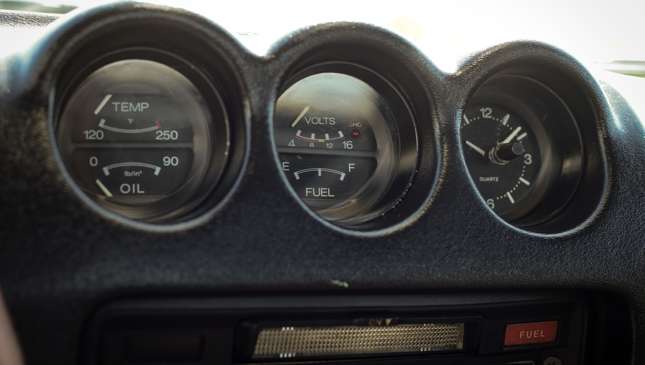 Note: This article originally appeared in Top Gear Philippines' April 2017 issue.