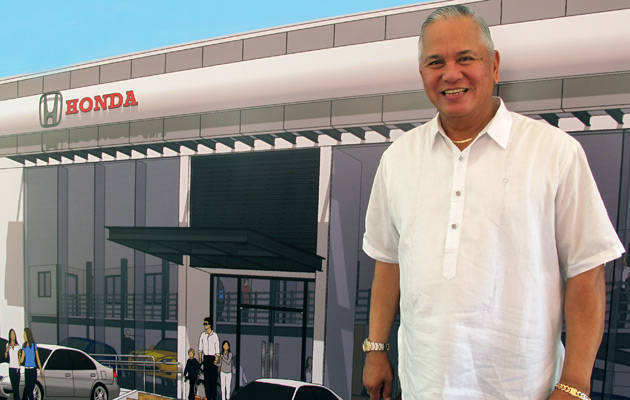 As a customer of the automotive industry, don't you ever wonder how car dealerships make their money? Of course, the automatic assumption is that these dealers make a killing out of every single car sale that they close. But do they really? We had a chance to discuss this recently with an industry veteran, and were surprised by his revelation that car dealers don't always have it easy.
Honda Cars Quezon City Group general manager and COO Gene de Jesus has been in the business for 16 years. He started out by helping open Isuzu Manila, before eventually crossing over to Honda.
Our question: Just how much profit does a dealer make with the sale of one vehicle?
"Our gross profit is just 5% of the car price," de Jesus told us. "And from that amount, we still have to turn over to the city government a 1% sales tax. That means 20% of our gross profit is cut right away."
ADVERTISEMENT - CONTINUE READING BELOW ↓
Let's say a Honda dealer sells a manual-transmission unit of the Civic 1.8 S, priced at P908,000. The dealer makes a gross profit of P45,400. Deduct the sales tax (P9,080), the sales agent's commission, the LTO registration, the freebies and other incentives, and the net profit dwindles to a paltry sum. And don't forget that the dealership still has to pay the salaries of its work force.
"On average, we make a net profit of about P6,000 per car," de Jesus said.
The profit made by a dealership's service center, according to de Jesus, should be able to cover such expenses as "operating costs and utilities." Just leasing a property for the entire facility requires a dealership to pay as much as P600,000 a month. It's certainly not chump change. This probably explains why some dealers become unscrupulous and charge unnecessary repairs to their customers.
On top of all these, there is also pressure on a dealership to always stay financially liquid.
ADVERTISEMENT - CONTINUE READING BELOW ↓
Recommended Videos
"At Honda, we are expected to pay for every car that we order within two days of its delivery to us," shared de Jesus. "We're actually lucky because with other brands, it's kaliwaan--dealers need to pay for the car as soon as it is delivered to them. Which is why the most liquid dealers have an advantage when it comes to having a big inventory."
No wonder, then, that some dealerships resort to unethical tricks of the trade, like forcing a customer to buy unwanted accessories and bodykit, or insisting that the purchase be made through bank financing even when the customer is already able to pay in cash.
Our hats off to those honorable car dealerships that strive to earn their bottom line the right and honest way. Feel free to post a shout-out to such dealers if you know of any--or even a warning about those dealers that habitually put one over their customers just to rake in a profit.
ADVERTISEMENT - CONTINUE READING BELOW ↓
Photo by Vernon B. Sarne