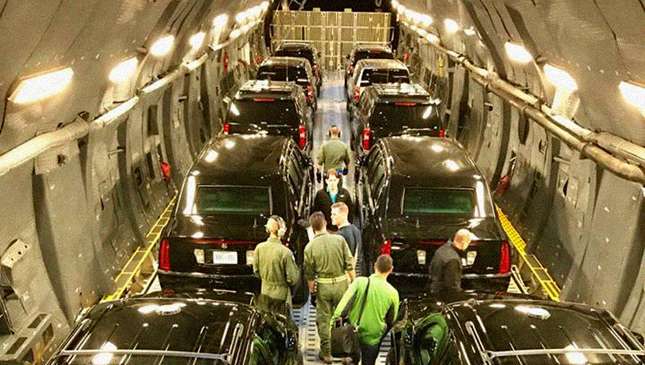 So, the 2017 Association of Southeast Asian Nations (ASEAN) Summit is taking place here in the Philippines next week, bringing with it a ton of blocked roads, lockdown zones, and heightened security measures.
Bummer? Not really. November 13, 14 and 15 have already been declared holidays, so the average motorist can stay right at home and avoid the aforementioned hassles altogether. But if you do happen to find yourself out on the road during the summit, be sure to steer clear the 'Beast' flying in straight from the US.
No, we're not talking about Donald Trump. We're referring to his presidential motorcade and armored Cadillac limousine dubbed the 'Beast' by the United States Secret Service. The Secret Service posted a pair of photos on its official Facebook account, showing the motorcade vehicles—Beast included—parked inside a plane. They're accompanying the US President on his ongoing trip to Asia, which includes a stop in the Philippines for the upcoming ASEAN Summit.
Continue reading below ↓
Recommended Videos
Now for security reasons, the Beast's setup and specifications aren't made known to the general public. But some reports have said that besides bulletproofing (obviously), the presidential limo comes equipped with a variety of weapons and puncture-proof tires, is safe from chemical attacks, and even stores bottles of the serving president's blood type.
It's a fortress on wheels, basically. Well, it's not as if anyone's going to be making it through the sea of black SUVs, motorcycles, and armed Secret Service agents anyway. But if you're responsible for the life of the most powerful man on the planet, we guess you can never be too sure.