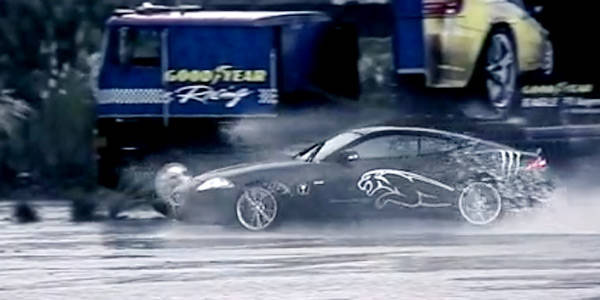 It seems that drifting is the go-to event among car companies these days when they want to attract attention and draw an adoring crowd. Two weeks after Hyundai had sponsored the Lateral Drift Pro-Am Championship, it was Jaguar Philippines' turn on September 22 to go sideways.
To celebrate the arrival of the XKR-S in our market, Jaguar partnered with the drifting crew of Ian King and Monster Energy to treat motorsport enthusiasts to the rare spectacle of drifting XKRs. Held at the FTI Complex in Taguig, the event endured torrential rains to produce a thrilling show to the delight of the paying audience.
If you weren't able to see this live due to the heavy downpour and the resulting traffic jams, here is a video of the day's highlights. The video was shot and produced by a cool dude named Struan Wallace, who was nice enough to let us share his work with our readers. Enjoy!
If you're viewing this on a mobile device and can't see the video, please click here.
Continue reading below ↓
Recommended Videos