Well here's something you don't see every day: Eleven brand-new, effectively un-driven E34-era BMW 5-Series units, seemingly left to rot in a warehouse in Blagoevgrad, Bulgaria, in distinctly mysterious circumstances.
These pictures have been circulating on the Internet for a while now—and there a lot of different versions of how the cars came to be there, and what's going to happen to them now. Nothing can be confirmed 100%, but the story is allegedly thus...
These cars are the last 11 of 186 5-Series units bought from a bankrupt Spanish dealer in 1994. They were imported to Bulgaria that year, but because of changes to the country's tax laws in 1995, the mystery new owner had trouble selling them off. Several of the 186 were rare, all-wheel-drive 525ix models, and those were apparently the first to go.
The last 11—10 sedans and one wagon—are a mix of 520i and 525i. They've never been driven on the road. Fluids were changed in 2003, from which time the cars were left uncovered in the warehouse. One has a broken rear window, caused by debris falling from the warehouse's roof, while others have paint damage.
ADVERTISEMENT - CONTINUE READING BELOW ↓
There was talk of an auction, but the consensus is that this is not the case now. The vehicles are supposedly without proper documentation, and therefore cannot be registered. Which means they will probably continue to sit in the warehouse for some time yet.
What a waste.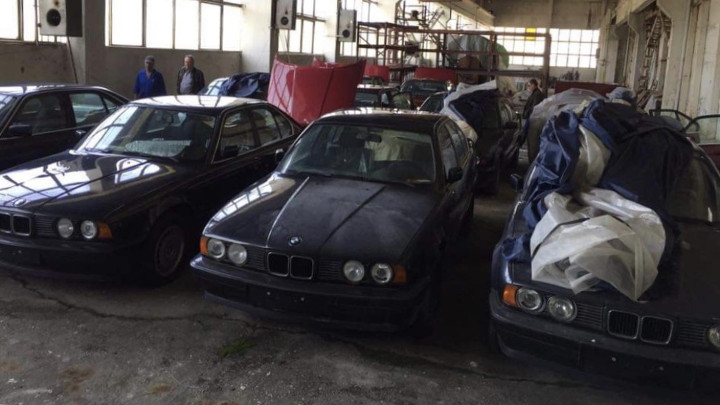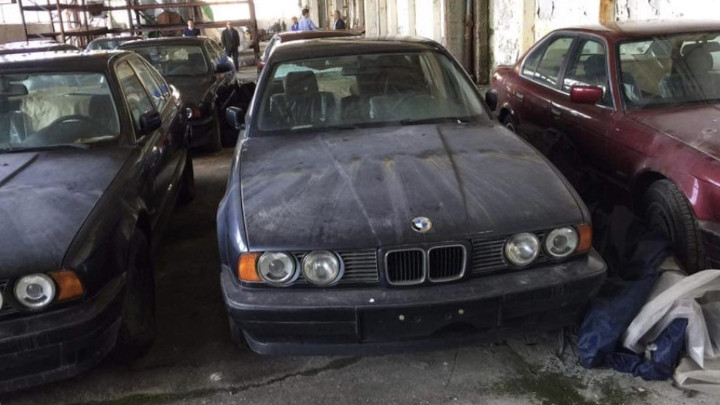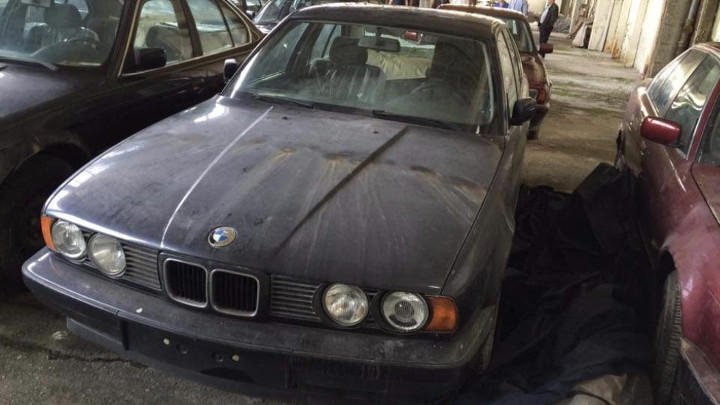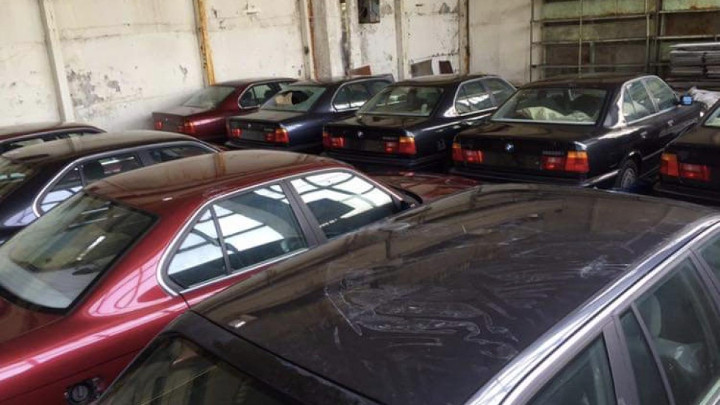 ADVERTISEMENT - CONTINUE READING BELOW ↓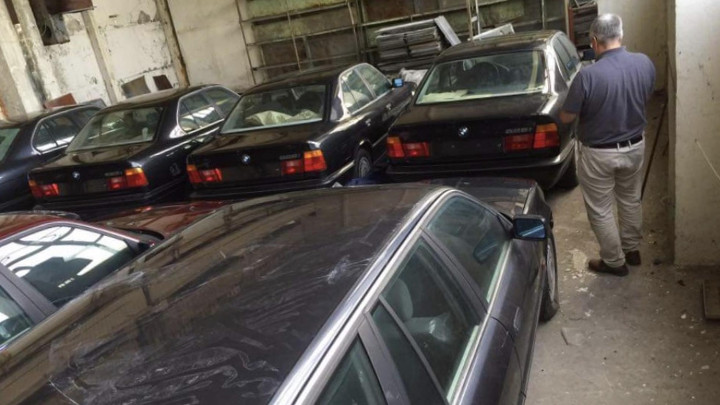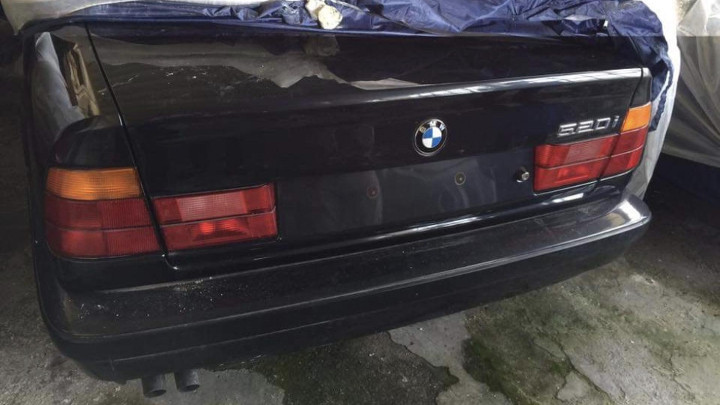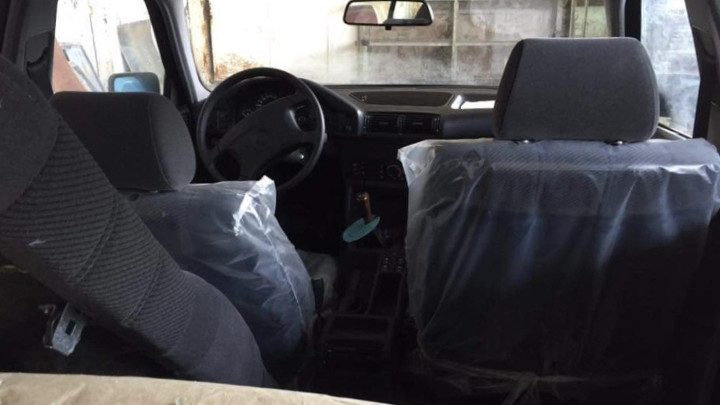 NOTE: This article first appeared on TopGear.com. Minor edits have been made.