A bicycle is still one of the cleanest and most sustainable modes of transport that is readily available to most people. Not only is it a zero-emissions option, it also provides good exercise. It requires zero fuel, too, which is why a lot of couriers resort to using one as a means of transporting goods within the city.
The problem with a bicycle, however, is that it provides zero cargo space and zero protection from any type of weather. This was probably what the Electric Assisted Vehicles Limited (EAV) hoped to address when it developed the EAVan.
The makers of this quirky little vehicle claim that it is engineered 'down from a van' rather than 'up from a bicycle.' Basically, the EAVan is a bicycle with four wheels, a windshield, and a rear storage compartment that's said to be capable of carrying up to 120kg. Check out the brief video below:
"We wanted the EAVan to be as usable as possible by anyone," says EAV chief executive officer and founder Adam Barmby. "Getting people out of vans and onto eCargo bikes isn't easy if they think it's going to be an awful experience. Being exposed to the elements or being low to traffic isn't going to appeal to anyone, and we're all very used to being comfortable in a car or van. So, we started with the idea of the outer body of a light commercial van and we added the electric pedal-assist propulsion system."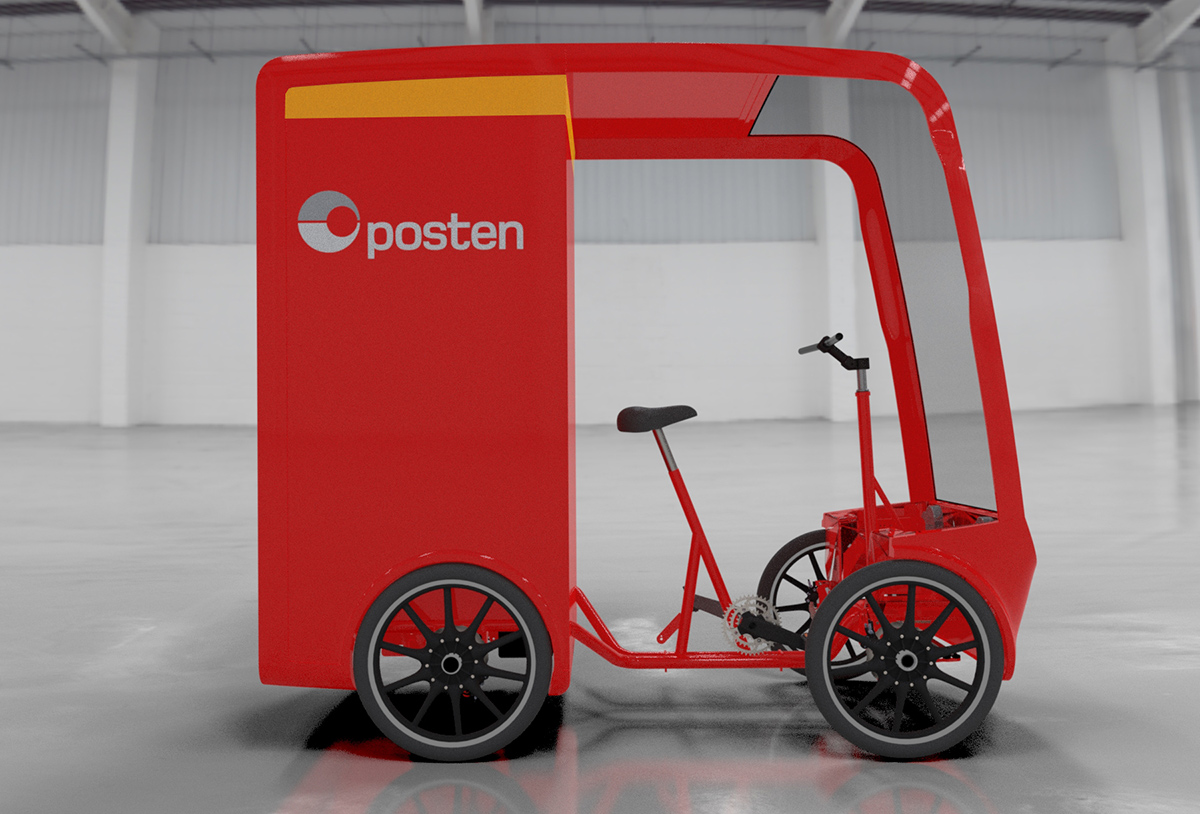 EAV says it has received orders for its unique EAVan. The Norwegian Post, also known as Posten Norge, has ordered new medium- and long-wheelbase units of this innovative vehicle. The said units will also be used by Posten Norge's sister logistics and parcels company Bring.com.
"This kind of vehicle is a very good alternative for us to adapt to new regulations of traffic in urban areas. At the same time, we can also contribute to a better environment and reduced congestion," says Posten Norge head of public relations John Eckhoff. "City logistics in the future will be operated with smaller vehicles that are more adapted to the area that the operate in."
"We're really excited to be supplying Posten Norge and Bring.com in Norway with our medium and long wheelbase EAVans," adds Barmby. "We're very proud to be exporting to Scandinavia and hope to be able to secure more sales throughout Europe in the coming months."
If given the chance, do you think these bikes would do well in Metro Manila?