Dump trucks. Who doesn't love a dump truck? We bet at some point, you spent your youth shuffling around atop Tonka Toys trying to mine precious metals out of your back garden. Dump trucks are lightning rods to your inner toddler—they're so big, so purposeful, so...dumpy. But they're also dirty beasts. Not just because they spend their lives slothing around filthy quarries, but because they're powered by gargantuan diesel engines.
This fantastically titled truck is here to change that latter point. Because it's electric.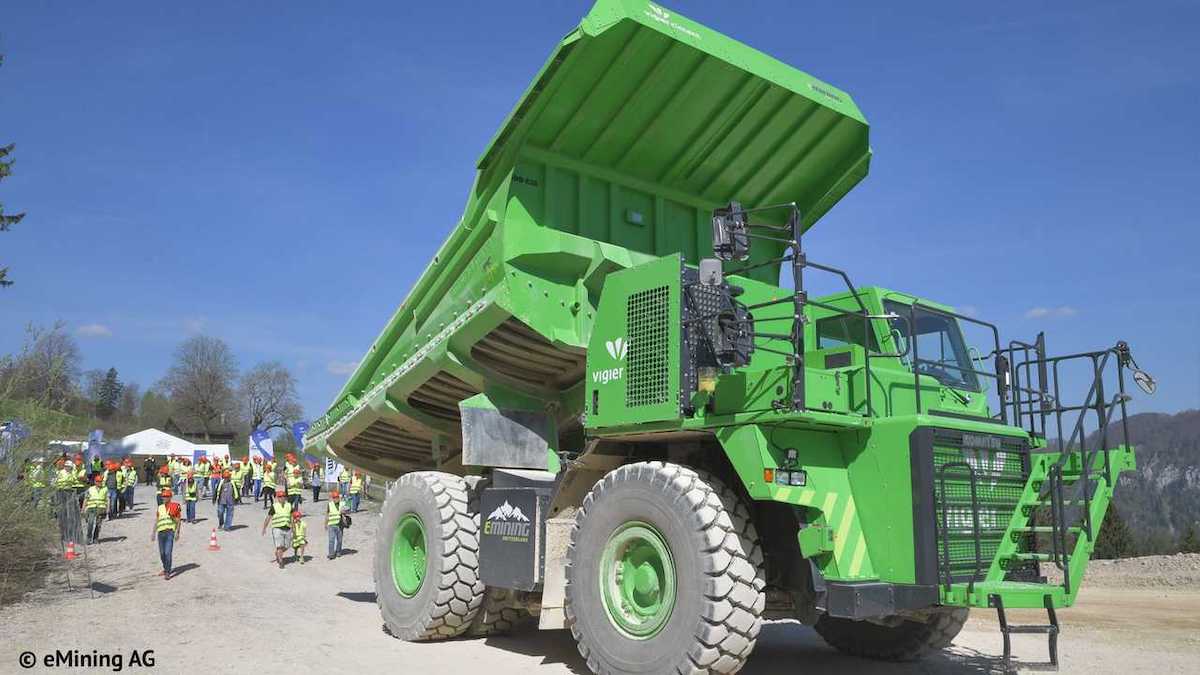 Would you please be upstanding then, for the eDumper. What a name. What a thing. It's an electrified dump mining truck from the Swiss division of Kuhn, a machinery manufacturer. Wanting to kick the diesel habit, it converted a Komatsu HD 605-7 to run on electricity—making it the largest electric vehicle in the world in the process.
ADVERTISEMENT - CONTINUE READING BELOW ↓
The Komatsu HD 605-7 (sounds a bit like a cut-price Korean television, doesn't it?) normally gets its load-lugging ability from a huge 23.1-liter turbodiesel straight-six. But that was thrown in a big skip and replaced with motors that draw electricity from a four-ton, 600kWh lithium-ion battery pack—six times the capacity of Tesla's Model X.
Like many EVs, it also has regenerative braking, a crucial element when crawling around mines. Being such a heavy lump and having such a heavy load to carry, the edump can't rely on some magical breakthrough in battery technology. So, it uses physics. Say the 45-ton edump drives up a 13% incline to pick up 65 tons of materials to a cement factory.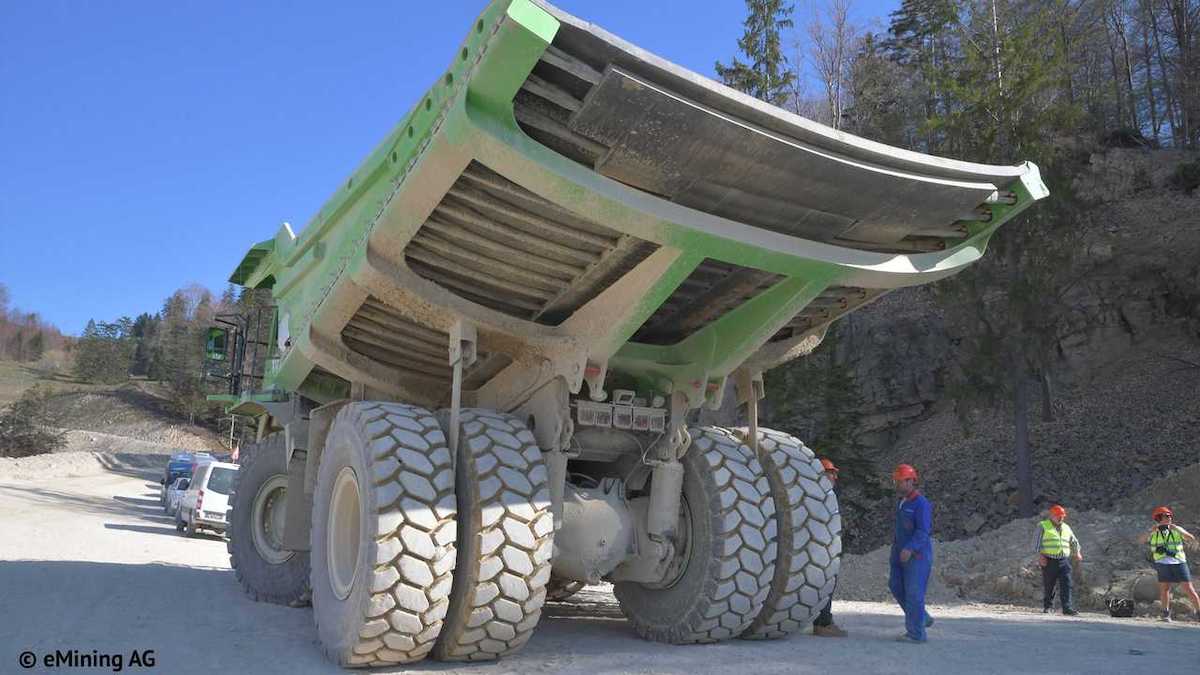 It's so heavy when it drives back down that its regenerative braking system generates most or all of the energy used to go up the hill. Clever, eh? According to its makers, the eDumper actually makes more energy than it consumes. And using batteries as a source of power saves approximately 50,000 tons of diesel annually.
ADVERTISEMENT - CONTINUE READING BELOW ↓
Recommended Videos
Could this be the future for heavy industry? Well, they're all being rather hushed about the development costs in comparison to an internal combustion variant. But if it keeps future generations of kids shuffling around atop Tonka Toys, we're all for it.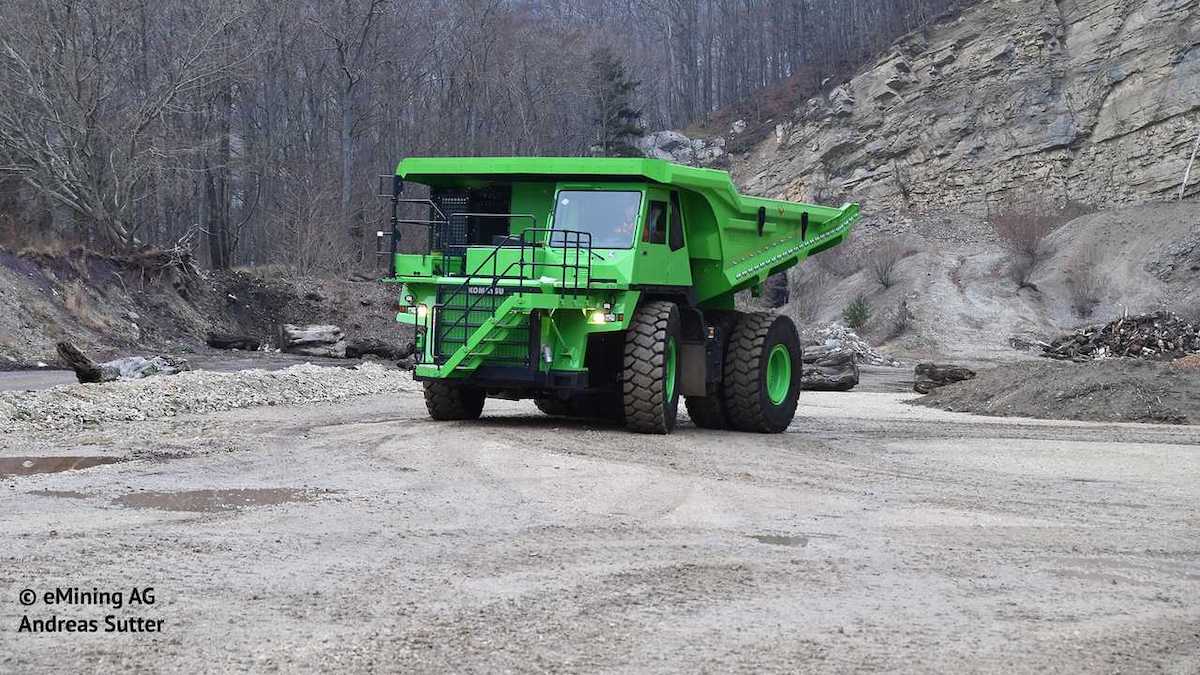 NOTE: This article first appeared on TopGear.com. Minor edits have been made.