Elon Musk is quite prolific on Twitter, you might have noticed. The Tesla boss's most recent social media session proved he's a gearhead at heart, even if none of his company's cars use the old-fashioned oily stuff.
"Nineteen years ago, when my first company got bought, I had to decide between buying a house in Palo Alto or a McLaren F1 (best car ever in my opinion)," reads one of numerous tweets from June 9.
ADVERTISEMENT - CONTINUE READING BELOW ↓
"Was no contest. I bought the F1 and a small condo that was much cheaper than the car. New Tesla Roadster will exceed all gas sports cars in every way…"
Yep, a quick key change from extolling the virtues of one of the quickest cars ever made to explaining that the new, 1.9sec to 100kph Roadster will be far more impressive. Yikes.
It'll do so, according to another of Saturday's tweets, with the help of the "SpaceX option package." What's that, exactly? "Ten small rocket thrusters arranged seamlessly around car," says Musk. Um, right. Given how some carmakers struggle to integrate parking sensors, we look forward to seeing that…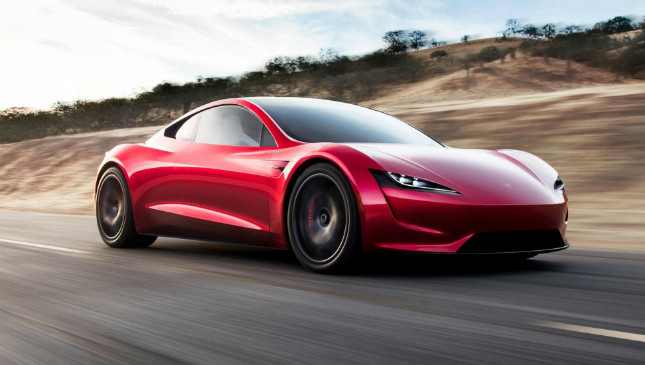 ADVERTISEMENT - CONTINUE READING BELOW ↓
Recommended Videos
NOTE: This article first appeared on TopGear.com. Minor edits have been made.