One of our writers once likened the Honda City to a girl who is 'first- girlfriend material'—or a girl who is okay for the time being until someone better comes along. I reprimanded him for his chauvinism, but what he'd said also got me thinking: If the City were something you'd buy as your first car until you could upgrade, then what about the Civic?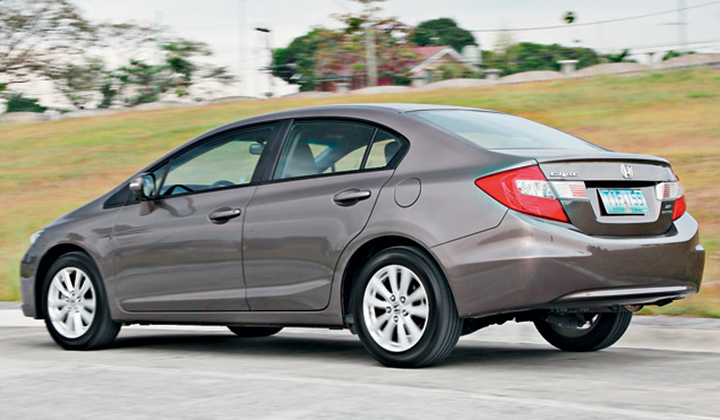 Some will say it's the car you'll stick with—or, to use the girlfriend metaphor, it's the person you'll take home to mom. In car-speak, it clues people in that you're past the first-car phase. And maybe that is what the current-gen Civic really wants to convey: It has gone from being a show car to being a sedate family vehicle.
Continue reading below ↓
Recommended Videos
When the model's Japan-sourced units hit the country early last year with a not-so-friendly price tag, it got mixed reactions. Honda diehards and purists gave it the thumbs-up; JDM fanatics dismissed it as boring. Later in 2012 came the slightly-lower-priced Thai-spec civics, an example of which is this 1.8 E test car. It goes for over a million pesos like the EXi, and packs featurs like a jack-knife key, automatic door locks, and silver door accents. And here's a feature that will please 'spirited' drivers: It has paddle shifters. That's something extra you won't find in the EXi.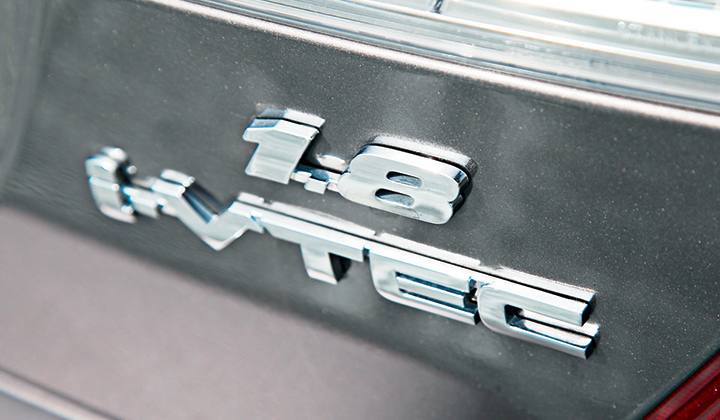 So, what will you miss from its Japan-made counterpart? That one had a backing-up camera, cruise control, Bluetooth connectivity, Vehicle Stability Assist, a leather tiller, and foglamps. The 1.8 E isn't exactly a budget alternative, but it's P66,000 cheaper, and that sum can buy you a lot of other things. Besides, Honda Cars Philippines has long exhausted its stock of EXi units.
True, the EXi variant does have the JDM premium, but this one's not bad, too. I can do without the extra accoutrements of the EXi. Besides, it has a decent mileage turnout—11km/L from Mandaluyong to Alabang in Econ mode, for instance. The ride is also pretty comfortable. I had the chance to be both a driver and a passenger in the car, and I can say that I will gladly go on a long road trip in this. It was a joy to ride all the way to Tagaytay, just as it was easy to drive to Mandaluyong. I now understand what Honda fans see in the brand.
Like with most cars these days, there's a lot going on inside. But I like that the 1.8 E has just the right amount of toys, like the simple audio panel (no monitors here, just a multi- info display), the Econ button, and the tiller controls, to name a few. Too much technology can be overwhelming. Admittedly, the two-tier dash layout still takes getting used to, but it's not a deal-breaker. In fact, it kind of grew on me after a while.
So, will I shell out over P1 million for this one? Maybe when I'm ready to settle down in my thirties. (Stephanie Asi-De Castro)

Note: This article first appeared in Top Gear PH's March 2013 Issue. Minor edits have been made.