Foreign drives are great. You get to see new scenery, drive a car model that hasn't been released in your home market yet, and best of all, there are usually 'imported' snacks packed in the back.

These factors were all present when Mitsubishi brought the Philippine motoring media to Thailand to try out the refreshed 2019 Strada late last year. But there was one minor detail that made me worry when I saw the official itinerary: All test units were equipped with a manual transmission. I don't normally mind driving stick, but this was a right-hand-drive country. Maneuvering a midsize pickup through unfamiliar roads, keeping pace with a convoy, and shifting with my left hand all the time—this worried me a little bit.
My fears started to subside when we pulled out of the Impact Arena grounds, the starting point for the long drive. I felt how easy it was to operate the Strada's clutch, like I was behind the wheel of a sedan and not a large truck. From there, it took a few minutes to get reoriented with driving on the other side of the road, but this pickup's ergonomic cabin helped me acclimatize quickly. We drove for more than a hundred kilometers to an off-road course, where we would get to try the Strada's 4x4 prowess (with an automatic transmission this time).
Here are my first impressions, both on- and off-road, of the 2019 Mitsubishi Strada, based on that trip:
1) The manual transmission is a joy to operate.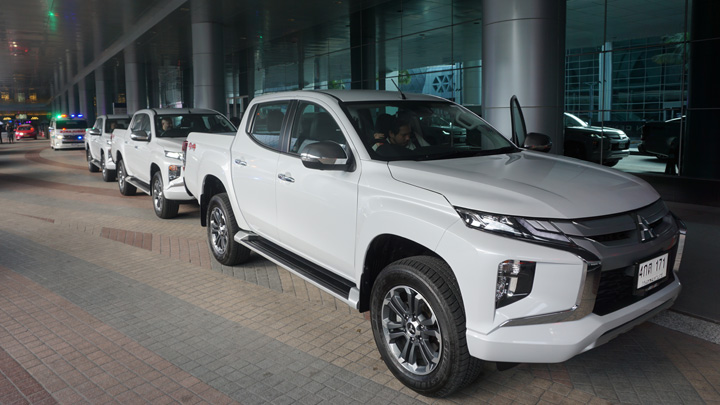 ADVERTISEMENT - CONTINUE READING BELOW ↓
The clutch feel is excellent and the pickup's engine didn't die on me once even though I'm not used to driving a RHD manual vehicle of this size—or any RHD manual vehicle, for that matter. That being said, I would probably still get an automatic if I lived in a busy city like Bangkok or Metro Manila. But in the province, this would totally do.
2) The ride quality is comfortable for a truck.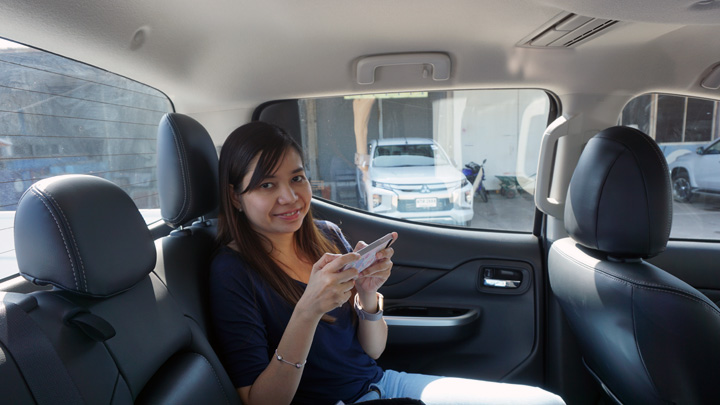 Despite Thailand's economy being much better than ours, the roads there are comparable to our own. They also have rough portions of their expressways that undulate like the ones we've experienced on C5. But Mitsubishi says it has improved the Strada's ride (larger rear dampers), and I can say that it was comfortable despite the imperfect roads.
3) It made following a convoy fun.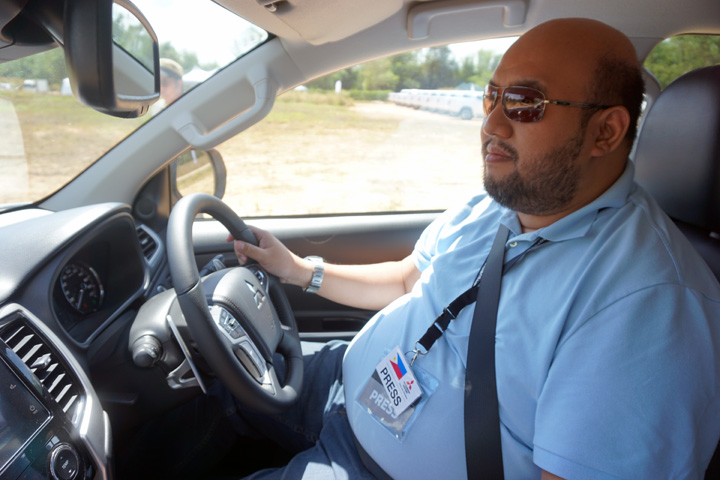 This wasn't my first Thai car convoy, and I have never driven behind a slow Thai police motorbike, so it wasn't always easy keeping up with the organized motorcade. But despite my fear of getting left behind in a foreign province where the people don't speak English, the Strada's responsive throttle, friendly clutch, and driver-oriented cabin made the activity kind of fun.
4) Handling is great for a pickup.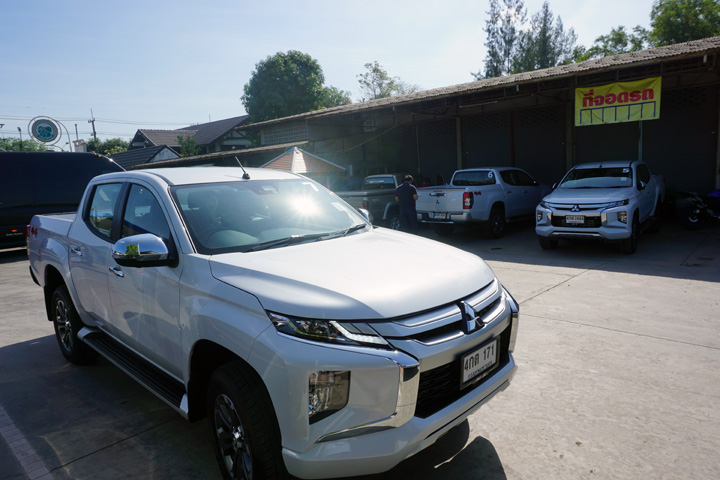 At some point, I was already having fun darting in and out of traffic, overtaking other vehicles stopped by our police escorts, and zooming past (legally overridden?) red lights. The way the Strada responds to input and acts accordingly is encouraging.
5) It looks much better than its predecessor, but only if you like the new look.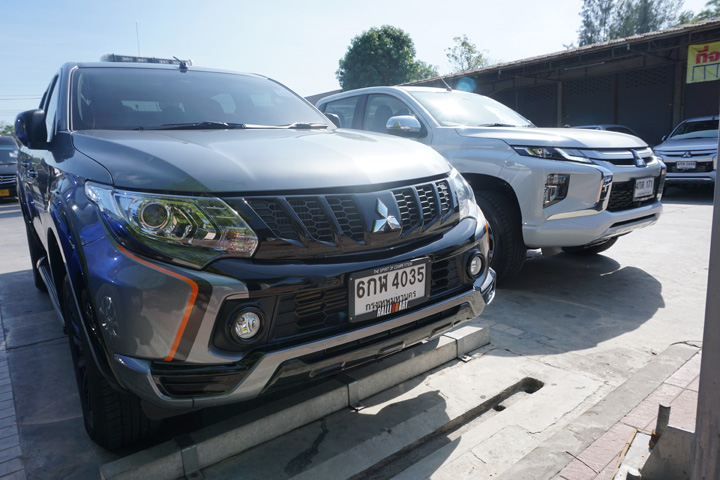 ADVERTISEMENT - CONTINUE READING BELOW ↓
If you like what you see, you probably love the Xpander-inspired face. If not, you probably want to have a few words with the car designer who penned this. Either way, this is not a subtle nip and tuck.
6) It can get down and dirty.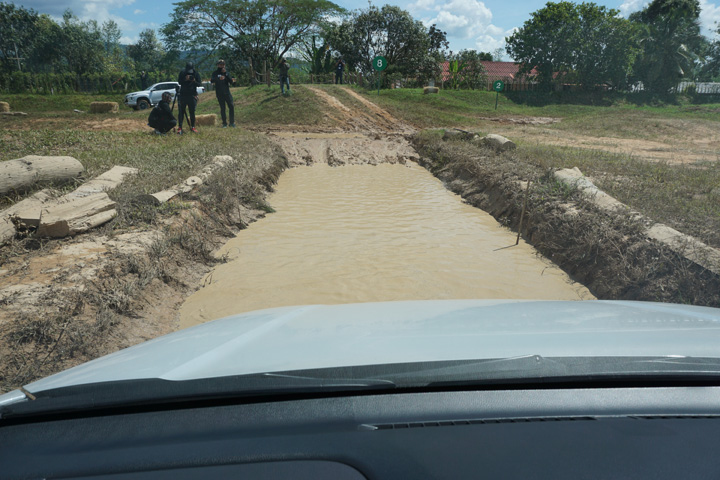 When we reached the off-road course, we realized the organizers didn't hold back: There was a muddy pool of water, a log crossing, a hill ascent and descent, a deep mud trail, and a large mound of soil. This wasn't my first off-road rodeo, but it was an intimidating setup. It didn't help that I saw some Stradas get stuck on the course. But there was no backing out now, so I powered through the muddy water, blitzed through the soft mud, drove gently over the hill, engaged hill descent going down, and completed the course with no drama. Whew.
The second off-road section was a drive through a thick forest. It highlighted the Strada's maneuverability and suspension, and while I was going over thick tree roots and rocks, I was glad Mitsubishi had improved the pickup's ride. It was still a bit uncomfortable, but it could have been much worse.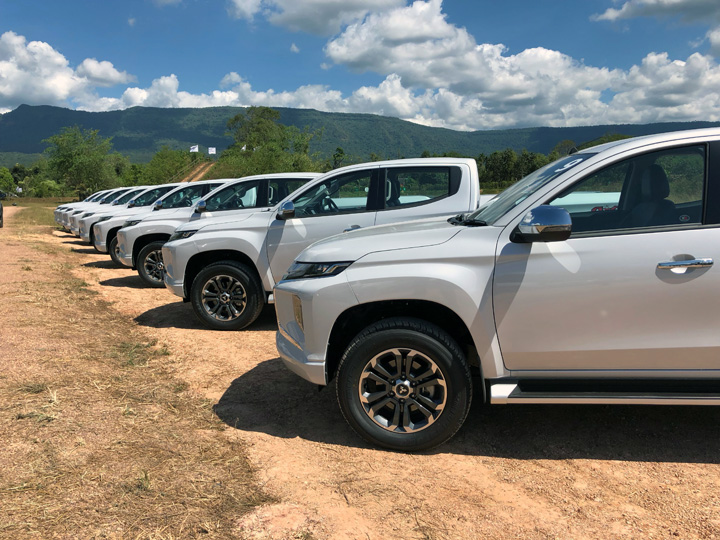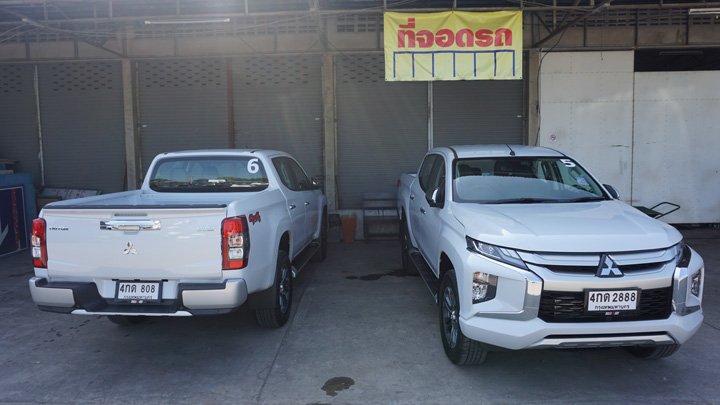 ADVERTISEMENT - CONTINUE READING BELOW ↓