"Ano 'yan, ginto?!"
You've no doubt heard your parents say that at one time or another when you asked them to buy you something expensive. Well, if you asked them to buy you this Ford GT scale model and they had that reaction, you could answer them with a resounding yes.
This miniature Ford GT is being auctioned off at Sotheby's, and is packed with enough gold to make Goldfinger himself blush. The two-tone 1/25 scale model was made by Ahee Jewelers in Grosse Point, Michigan, and features some great attention to detail. You can open up its panels and see the engine and the interior, for example, and it wears a 'Ford 1' license plate. The model also has a very interesting history: Its current owner is a descendant of the late Henry Ford himself. Now that's legit.
Of course, since it's literally made of gold, the scale model comes with quite a hefty price tag. Bidding starts at $24,000 (P1.2 million), and Sotheby's expects it'll fetch somewhere from $30,000 to $40,000 (P1.6 million to P2.1 million). Welp. Better hope your parents have the Midas touch, then.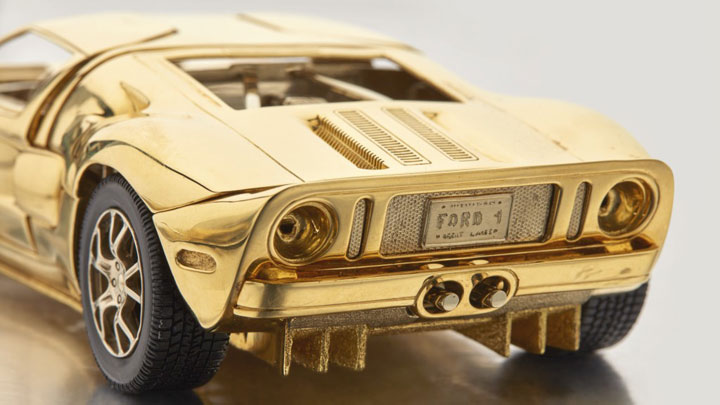 Continue reading below ↓
Recommended Videos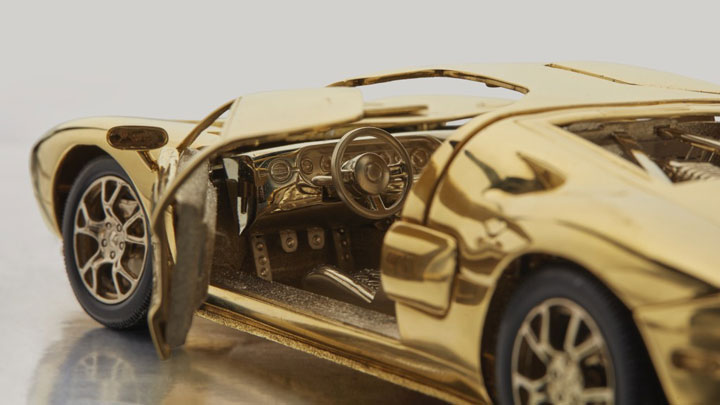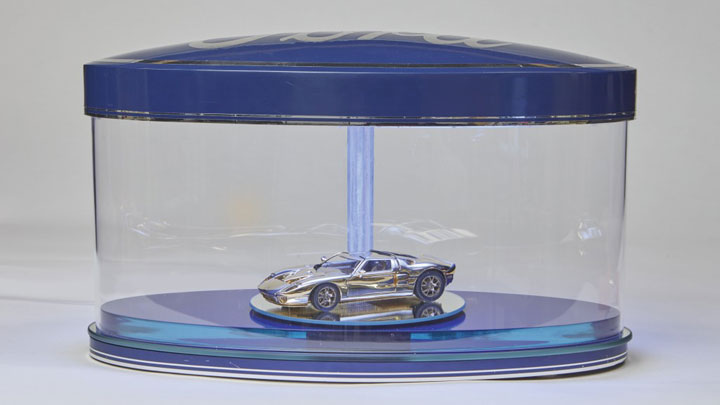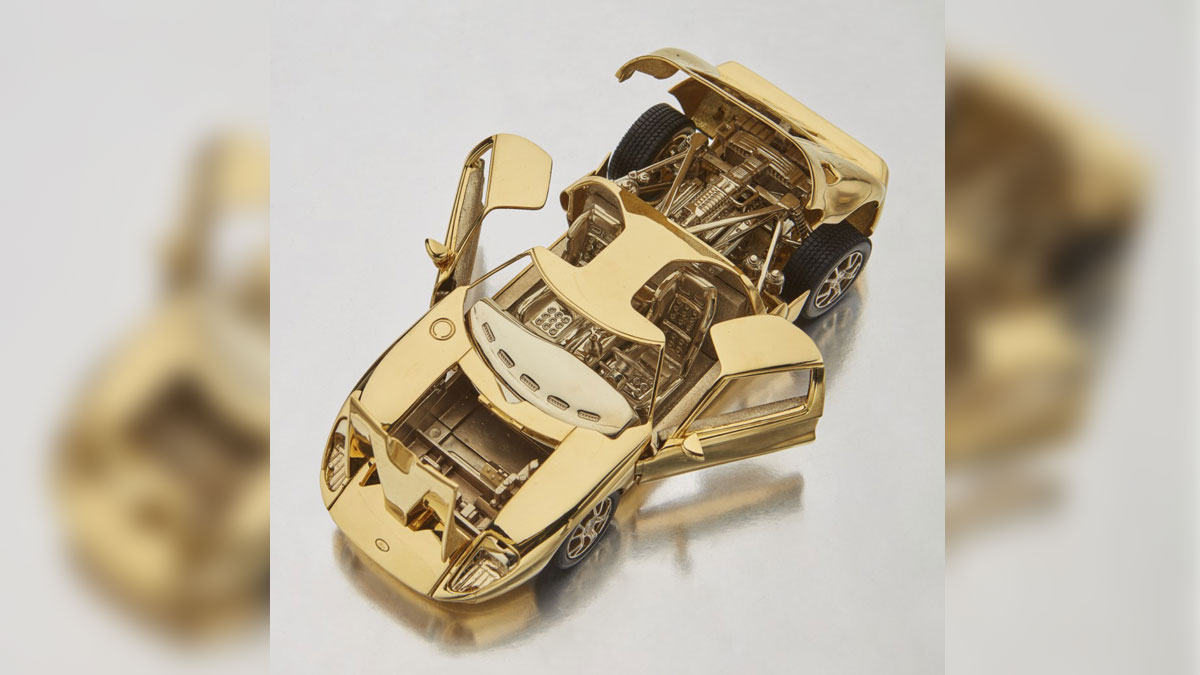 ["31874","31634","31112","30984"], "widget":"See Also"}]