Ladies and gents of the Internet, camping holidays will never be the same again. 
The monolith you see above is called the Patagonia. It's essentially a giant motorhome built onto a Kenworth K370 lorry chassis by an American company named Global Expedition Vehicles (GXV), and it features pretty much everything you need for the ultimate outdoors holiday.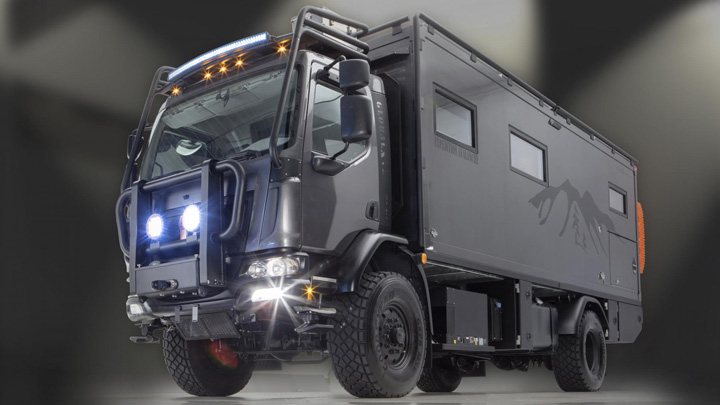 ADVERTISEMENT - CONTINUE READING BELOW ↓
Where do we even begin to start with something so massive? Well, perhaps the price will give some indication of the level at which this thing is aimed. The Patagonia starts at $465,000 (P24.4 million). Crikey.
And that's before you've got started on one of the best options lists we've ever had the pleasure of reading. Forget carbon ceramic brakes or metallic paint, on the Patagonia you can spec things like front and rear winches, auxiliary fuel tanks, a microbiological drinking water filter, and an attached outdoor barbeque area. This is our kind of holiday.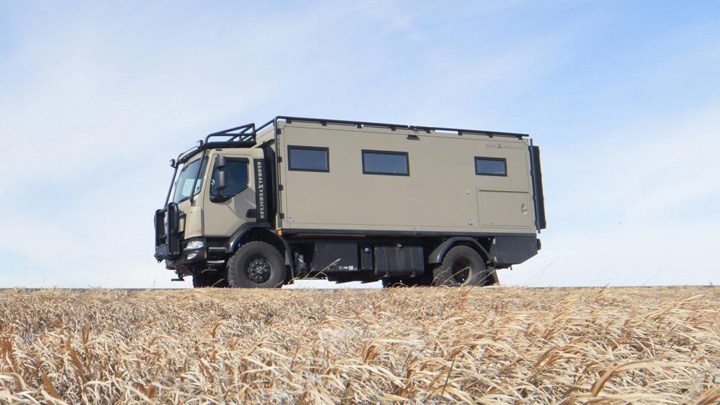 ADVERTISEMENT - CONTINUE READING BELOW ↓
Recommended Videos
The biggest choice to make though is whether you want the Kenworth chassis underneath or something a little, well, different. GXV will fit the motorhome to a range of different trucks, but oh how we want to spec the Unimog underpinnings.
It'll get you pretty much anywhere then, but what about the living arrangements once you arrive at your chosen remote destination?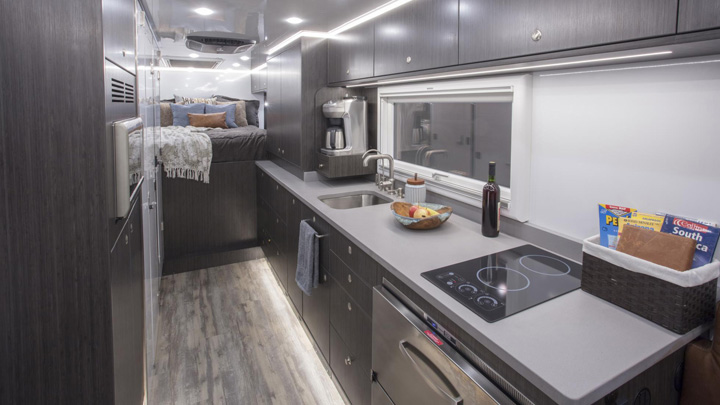 ADVERTISEMENT - CONTINUE READING BELOW ↓
Well, the home is built from insulated, fibreglass-reinforced panels that house a fully-equipped kitchen with granite worktops, a full bathroom and queen-size bed as well as a dining table that converts to another sleeping area. Yep, the kids can come along too.
It's safe as well. There's a three-point stainless-steel lock on the door and specially built windows for expedition vehicles. They apparently have excellent thermal properties, but also utilize dual steel locks—which should be enough to keep bears out if you're in the American woods, creepy crawlies at bay in the Australian outback, and perhaps stave off a stray sheep if you're on a campsite in the UK.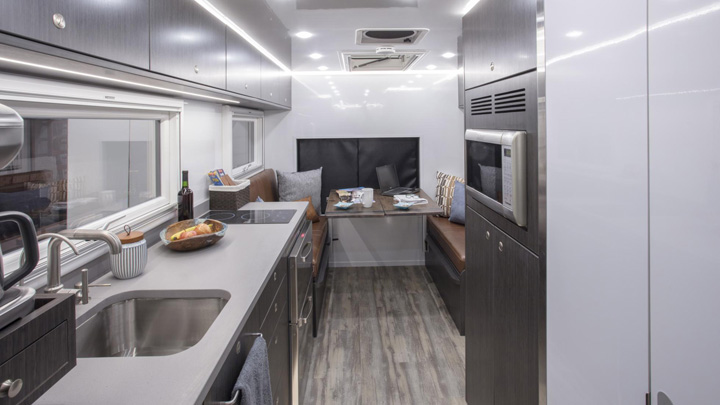 ADVERTISEMENT - CONTINUE READING BELOW ↓
Elsewhere, there's a diesel generator to power the A/C, solar panels on the roof to provide electricity, and more powerpoints and USB outlets than you'll have camping gadgets to charge.
So, fancy a go-anywhere vehicle that costs around the same as a luxury apartment and is about as well-equipped? Foolishly, we know which one we'd choose.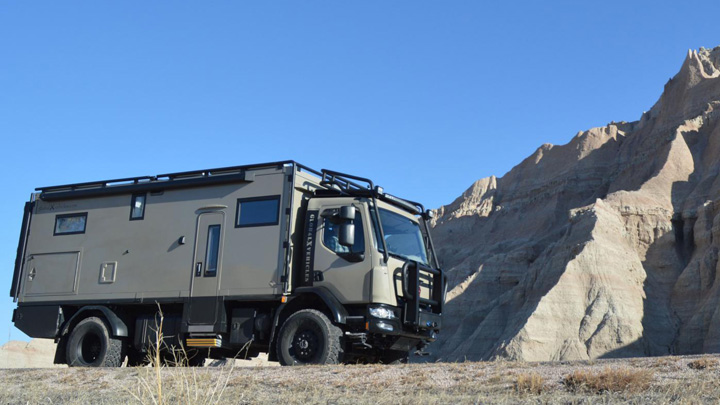 ADVERTISEMENT - CONTINUE READING BELOW ↓
NOTE: This article first appeared on TopGear.com. Minor edits have been made.