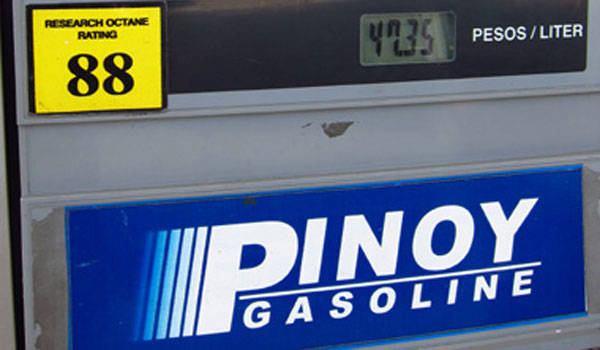 I first read about Petron's Pinoy Gasoline two years ago when the oil company sent me a press release. I was intrigued because the article stated that Pinoy Gasoline was formulated for motorized farm equipment and tricycles, and was also cheaper than Xtra Unleaded by about P3 per liter. Pinoy Gasoline is rated at 88RON, by the way.
I reasoned to myself that if this type of gasoline was meant for carbureted engines used on kuligligs, it should work well on my 1976 Mitsubishi Galant's carburetor-fed Saturn engine. Curious, I decided to load a full tank into my wagon. I have been a loyal Pinoy Gasoline user (for my old-school ride) ever since.
I am continuously on the lookout for this fuel as I am aware of only two stations in the metro that have it (Petron EDSA/Mandaluyong and a small Petron station in Fairview), and two stations along MacArthur Highway (Tarlac and Paniqui) on the way up to Baguio.
ADVERTISEMENT - CONTINUE READING BELOW ↓
I still don't know what the actual formulation of Pinoy Gasoline is (could it contain lead?), but I do know that when compared to fuel with ethanol mixed in, my old wagon starts easier in the morning, idles much more smoothly, doesn't emit foul-smelling exhaust, gets excellent fuel mileage (8-9km/L for a 36-year-old-car isn't bad), and can push 120kph when required.
Would I use Pinoy Gasoline on my electronically fuel-injected 1997 Mitsubishi Lancer? Probably not. I only use Petron Blaze 100 for my newer car. But at least I've found an ideal fuel for my old ride.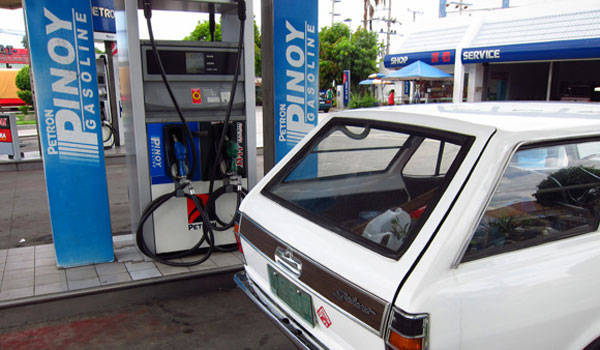 ADVERTISEMENT - CONTINUE READING BELOW ↓
Recommended Videos
Photos by Paulo Rafael Subido