"My name is Maximus Decimus Meridius, Commander of the Armies of the North, General of the Felix Legions and loyal servant to the true emperor, Marcus Aurelius. Father to a murdered son. Husband to a murdered wife. And I will have my vengeance, in this Jeep Gladiator or the next…"
Yep, nothing is safe from the tuning clutches of John Hennessey—especially not when a 6.2-liter supercharged V8 Hellcat engine will fit under the hood. This is the Hennessey Gladiator Maximus. Could it have any other name?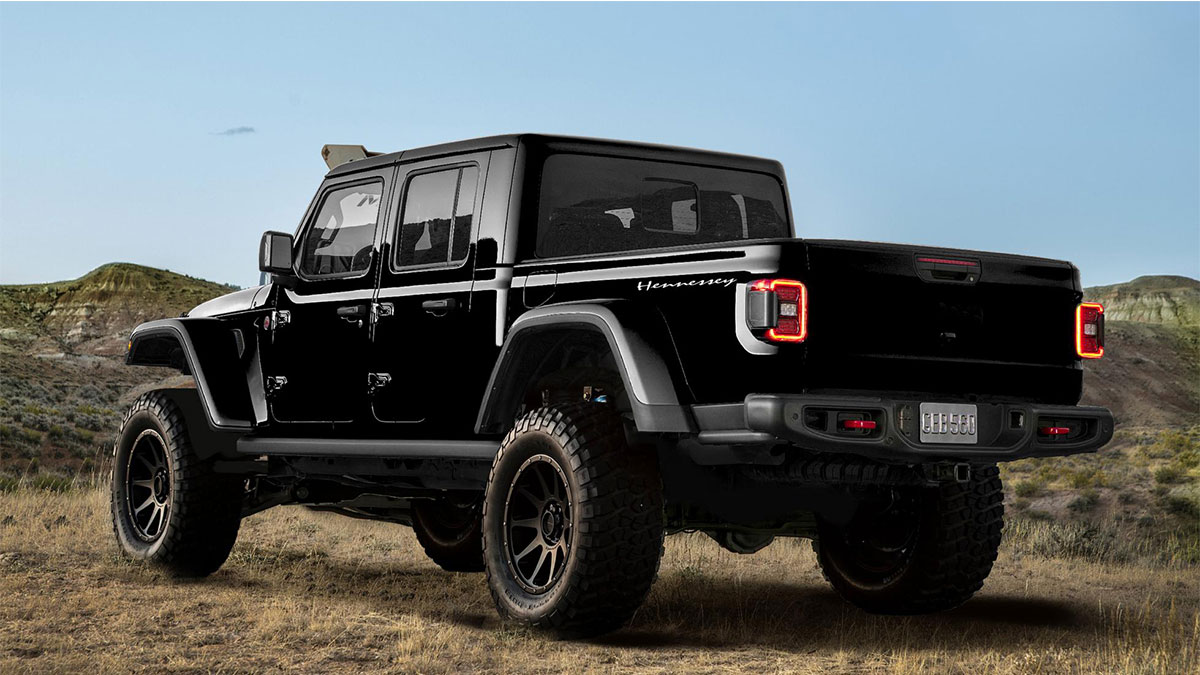 ADVERTISEMENT - CONTINUE READING BELOW ↓
As is often the case with Hennessey, you can have your Maximus with different power outputs—but let's be honest, who's choosing to have 850hp when the full-fat Maximus 1000 comes with, you guessed it, 1,000hp? Oh, and don't forget the small matter of 1,263Nm of torque.
The Bugatti-worrying level of power is put through to the wheels via an 8-speed automatic gearbox, and under the skin there's a new radiator, fuel system, and stainless-steel exhaust. We dread to think what kind of godly noise this thing makes.
As you can probably tell, Hennessey has also given the Gladiator upgraded suspension that means it sits 6 inches higher than the standard Jeep. Coupled with the chunky off-road tires, that could make for some fun camping trips in the wild.
Visually, it sits on Hennessey wheels, and those light bars are something to behold. Inside there'll be a lovely leather interior upgrade too so you'll forget all about the fury under the hood. Probably…
ADVERTISEMENT - CONTINUE READING BELOW ↓
Recommended Videos
Production is limited to just 24 units and will begin in July at a cost of—wait for it—$200,000 (more than P10,000,000). That does include your base 2020 Gladiator though, and each one takes four painstaking months to build.
So, is this the most badass pickup on sale today? You be the judge.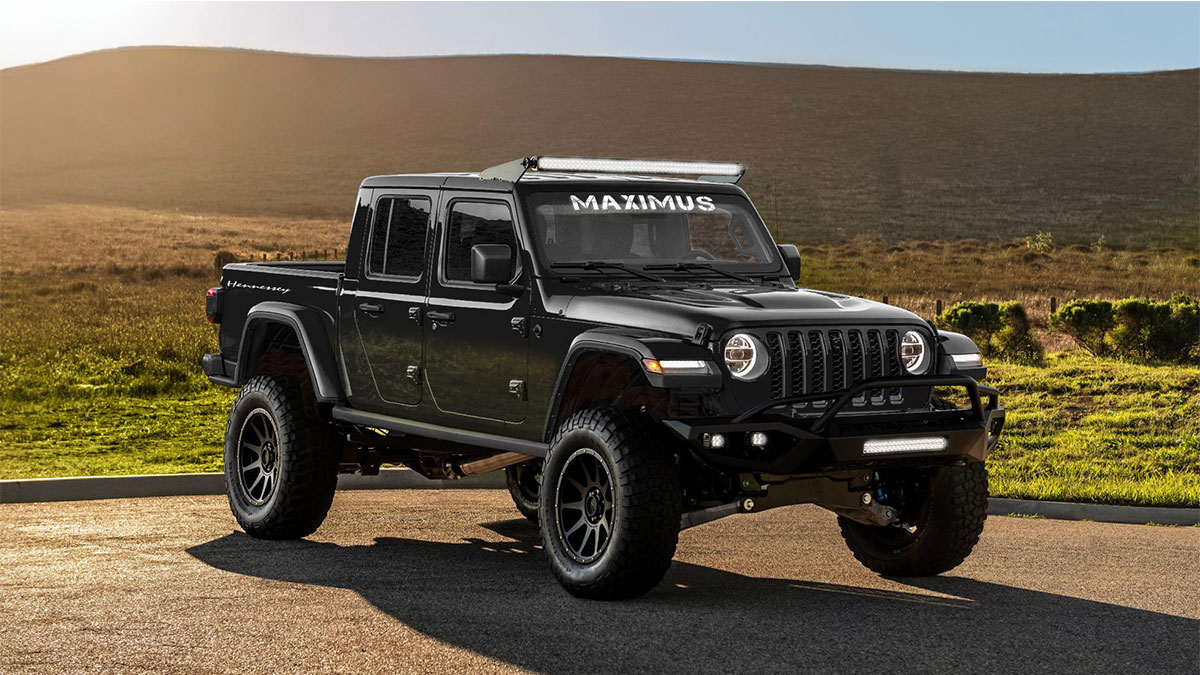 ADVERTISEMENT - CONTINUE READING BELOW ↓
NOTE: This article first appeared on TopGear.com. Minor edits have been made.