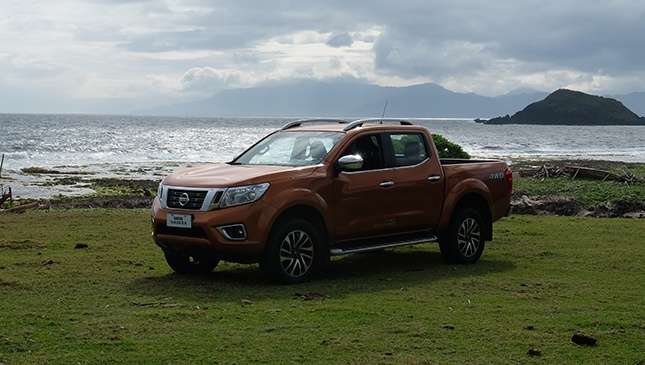 We recently took up Nissan Philippines' (NPI) offer to cover more than 560km with the Nissan Navara to celebrate the Japanese pickup's success since its introduction two years before. Not only did we get the chance to drive the Navara to scenic Pagudpud, 14 hours on the road also tested our patience and bladder. Epiphanies were inevitable, especially when the cabin becomes quiet and you sense that everyone has dozed off. At this point, you're left to your own thoughts.
Here's what I've learned after my unforgettable experience.
1) Brake before the curve, not during.
Otherwise you might lose control and spin out, or worse, wake your passengers up from their slumber. Ilocos is not short on long winding roads with buses, trucks, and SUVs. Brake approaching the curve and then power out—unless of course you're practicing your Initial D drifting skills.
Continue reading below ↓
Recommended Videos
2) Roll down the windows once in a while.
Unlike Manila, the province has what we call "clean and fresh air." It's uncommon in the metro so the next time you decide to go to out of town, roll down that window and savor that air. The roads of Ilocos Sur and Norte bathed us in forest winds, and then salty coastal breezes, and both were gladly welcome inside the car and in our lungs. The fresh oxygen is a little invigorating, and will help keep you awake. It's also worth noting that since you'll be cruising at the average speed of 60kph on open roads, you won't be prone to snatchers (every motorist's fear in standstill traffic).
3) Brown traffic signs are tourist signs
When you have sleeping passengers as company, you can't help notice almost everything on the road—from the dogs lazing in the middle of the road to the signs and their colors. Did you know that brown signs are tourist destinations? Well it should be in the driver's test since it's an internationally recognized road sign standard.
4) Space and outlets will keep the peace
In between dozing off and handing out potato chips and sugary drinks, passengers tend to look down at their smartphone and look up only they spot an Instagram-worthy location. With four occupants and at least one gadget each, I'd like to commend the Navara's abundant outlets for keeping peace inside the pickup. Socialization was kept to a minimum, but at least we took lots of selfies without worrying about our batteries draining. We were also able to place comfortably, I might add, the cooler, three backpacks and three snack bags in the rear cabin.
5) You need a beast of a ride out there
Despite the well-paved roads of the north, there's no telling what's going to happen to you and your car during the trip. An off-road itch you want to scratch? An unexpected river-crossing in Adams? Or how about a sand mishap in Bangui? Aside from having a reliable convoy carrying all winching and emergency equipment, you need a reliable pickup to conquer the roads (and non-roads) out there. The best part is that the Navara can do all of this without waking up anyone save for the light sleepers.