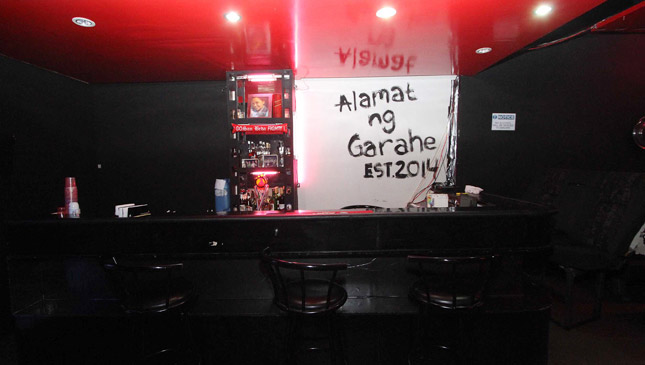 So, there's this car-themed bar in Manila that pays homage to automobiles. Called Alamat Ng Garahe--for the sake of our English-speaking readers, this translates to "Legend of the Garage"--the watering hole was opened just last December by five college friends who, we assume, are car enthusiasts.
The place features sofas made of seats taken from a Hyundai Starex, a Chevrolet Suburban and even a Mercedes-Benz. The tables are propped up by tires, with the surfaces embellished with carbon-fiber wraps. Hung on the wall are various hubcaps, including those from Cadillac and Mercedes.
The beverage list, meanwhile, has drinks called "100 Octane" and "Diesel," among others. They also serve a bucket of five beers called "Full Tank."
Well, we hope the waiters are garbed in car-mechanic overalls.
If you're a hardcore car guy who wants to be surrounded by automotive paraphernalia even when unwinding, go check out this bar. It's located at 1810 Jose Laurel Street in San Miguel, Manila (the street just below the Nagtahan flyover going to Malacañang).
Just don't drink and drive!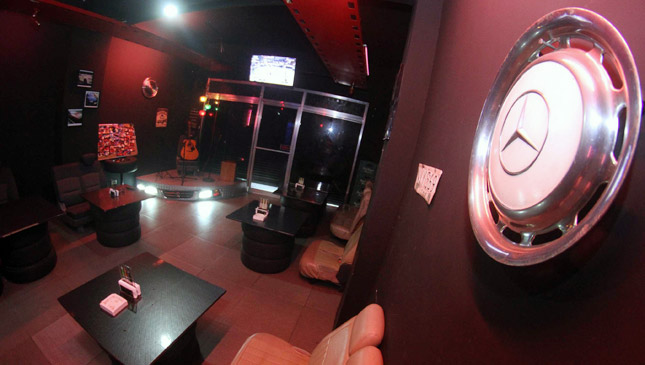 Continue reading below ↓
Recommended Videos