The other day, Google Philippines officially announced the start of the image-gathering operations of its Street View cars around the country. Street View is the amusing feature of Google Maps that allows users to survey the surroundings of a specific location anywhere in the world--at least those already documented by Google's Street View personnel--such that it feels and looks like they're standing right in the midst of their place of interest. The images aren't your usual two-dimensional photos--they're 360-degree perspectives.
So you can type in, say, "The New York Times," and Street View will give you a virtual tour of the vicinity outside the newspaper's main office.
Which gave us an idea: How about we visit the headquarters of automotive companies, just to see what they look like? And so, we bounced from Japan to Korea...from Italy to Germany...from the UK to the US...in approximately 60 minutes. Imagine that! Sixteen head offices of some of our favorite carmakers in about the same time it takes us to have lunch.
Note that these images provided by Street View were taken from authorized vantage points. There are no images from inside the buildings since these are private properties, so Google doesn't have access to them. In fact, a few car companies (like Volkswagen, for instance) have headquarters located in areas that have not yet been captured by Street View cameras.
Continue reading below ↓
Recommended Videos
Below are 16 car manufacturers whose home bases are already on Street View. It's easy to find them on Google Maps. Just enter the brand name and the city the carmaker is based in (which you can check on Wikipedia, by the way). Then drag the pegman (or that yellow human-figure icon) and hover it above the part of the map you want to survey. If the streets light up in blue, that means they're on Street View. Drop the pegman there and--voila!--you're standing in the middle of the road. Use the mouse (or trackpad) to turn 360 degrees in whichever direction you like. It's a fun and not-entirely-pointless exercise.
Try it with your favorite landmarks around the globe.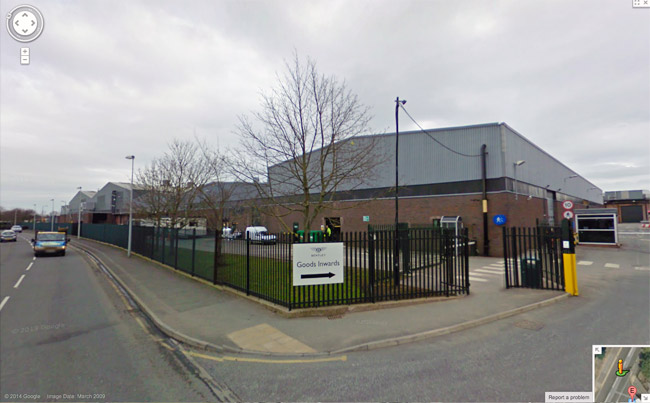 Bentley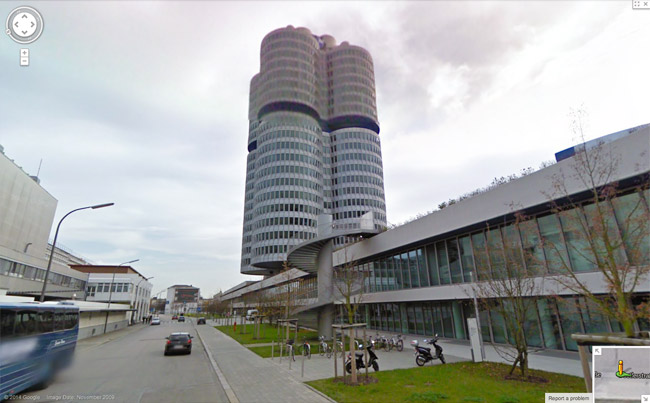 BMW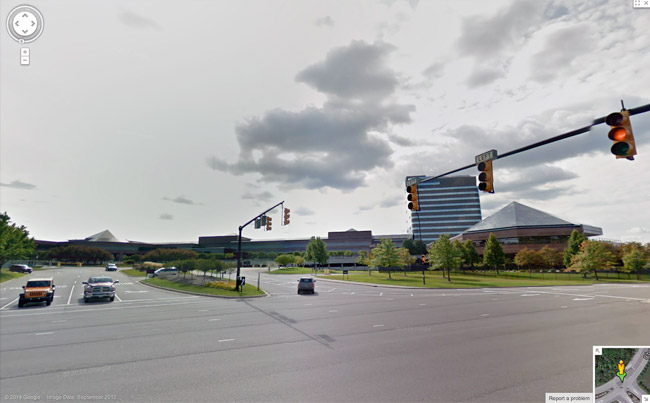 Chrysler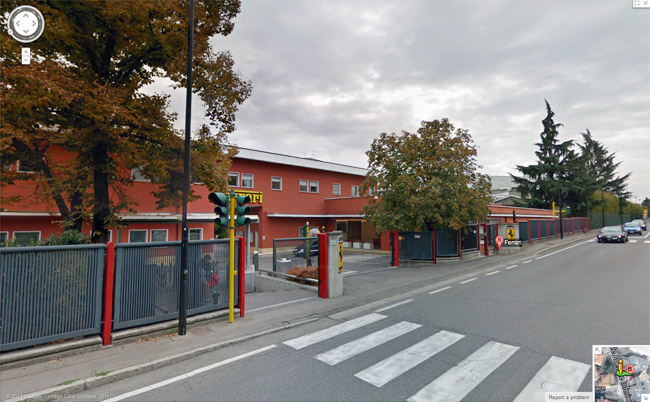 Ferrari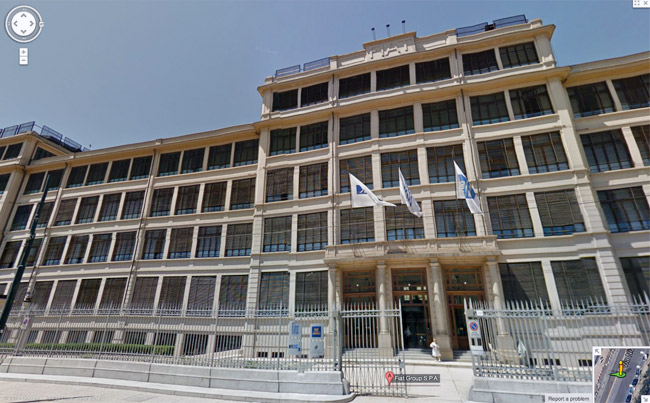 Fiat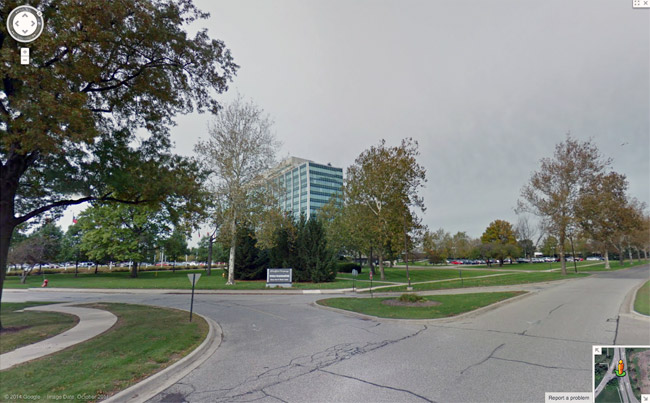 Ford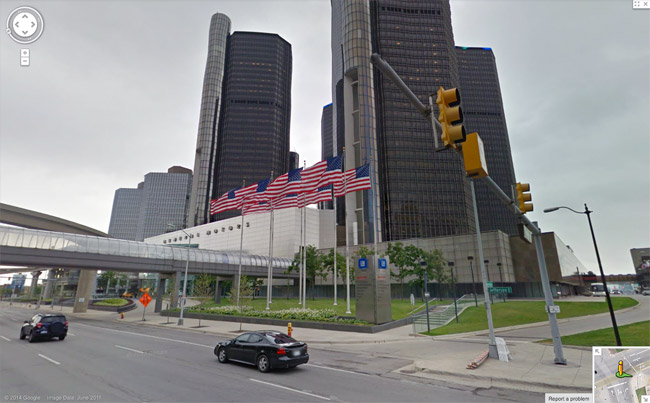 General Motors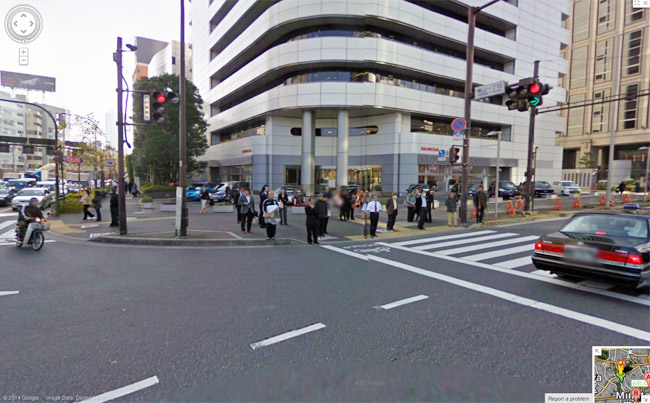 Honda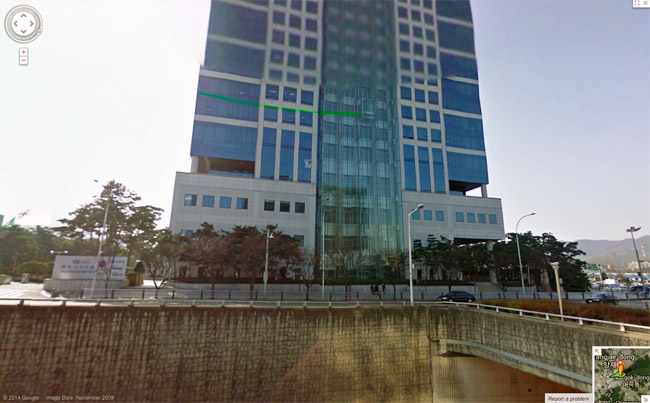 Hyundai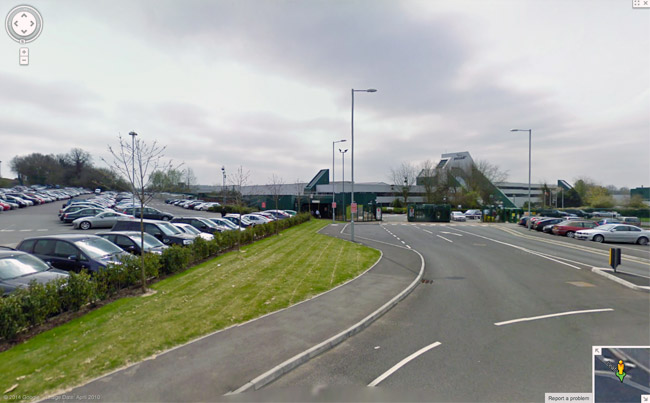 Jaguar
Lamborghini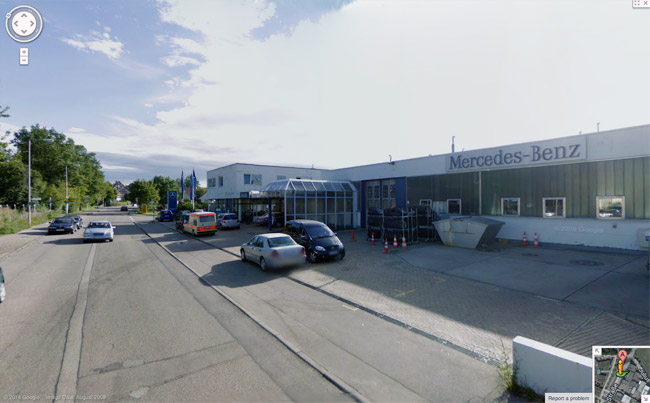 Mercedes-Benz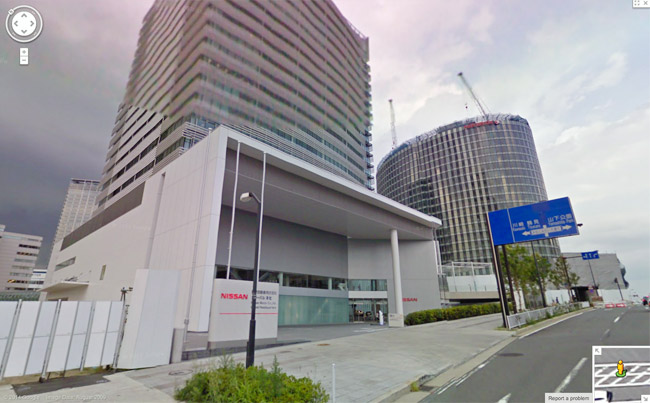 Nissan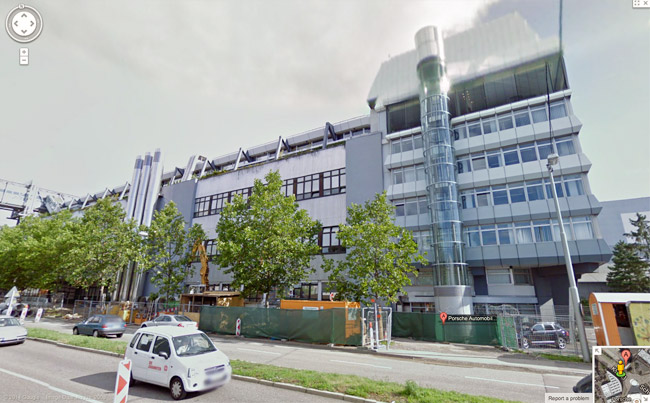 Porsche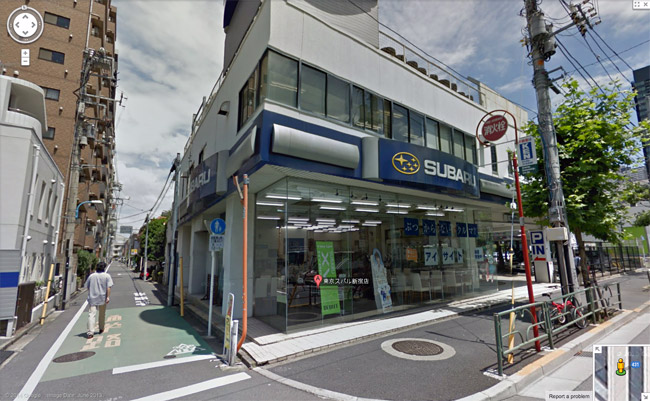 Subaru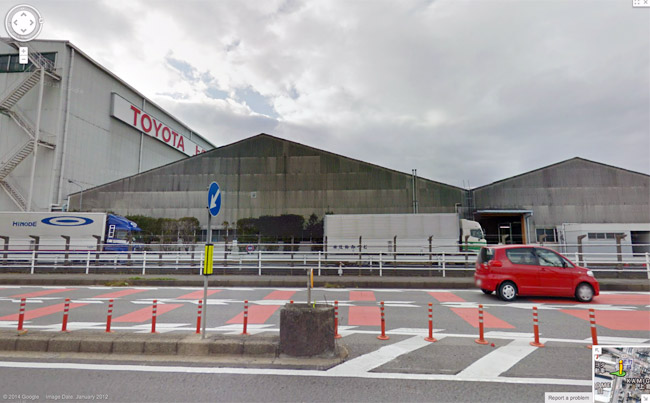 Toyota