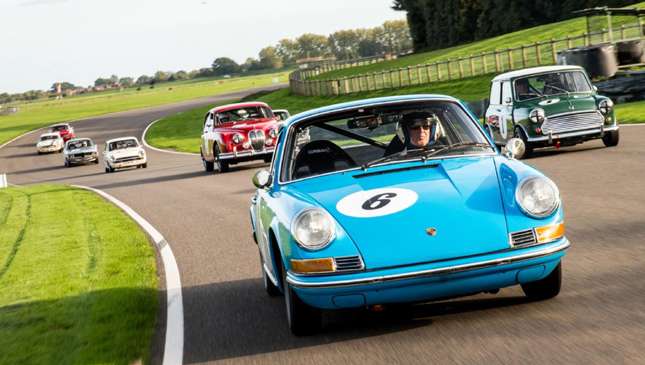 If you're anything like us, you spend a large (some might say unhealthy) amount of time on used car websites, hunting for forgotten gems.
Well, not to be enablers or anything, but we have some excellent news: It appears that you can financially justify filling your garage with a carefully curated collection of classic metal. Yep—they're an investment. In fact, second only to jewelry (which we presume includes watches), cars are the best-appreciating investments you can make these days, according to industry specialists from global art insurers, AXA Art.
Of course, if you've seen the values of E-Types, classic 911s and Italian classics, this may not be entirely surprising. But in a world where traditional markets are more unsettled than ever, due to shifting socioeconomic and political landscapes, there's safety in tangible commodities. Put simply, if you invest well in art, jewelry, watches, original pressings of The White Album or anything of the sort—and, crucially, keep it original and in good condition—you're on to a winner.
So, this is great news if you want to make money (and who doesn't?), but it's worse if you're keen on enjoying your classic car as anything more than a well-shaped meal ticket. Our suggestion? Before it's too late, get your classic car fix with something clean, mostly original and a little left-field. That way you'll be able to enjoy it for what it is, unburdened by the overwhelming solicitude that comes with something excessively valuable and rare. And who knows? By the time it comes to sell, you might have earned yourself a small consideration for the time and effort it takes to be the caretaker of a forgotten classic. And if not, you'll at least have enjoyed yourself, and preserved something special that might have otherwise been forgotten.
Continue reading below ↓
Recommended Videos
We're feeling so warm and fuzzy right now, you could use us as a sweater. But we'd prefer if you didn't; it'd be hell to explain to the wife.
NOTE: This article first appeared in TopGear.com. Minor edits have been made.