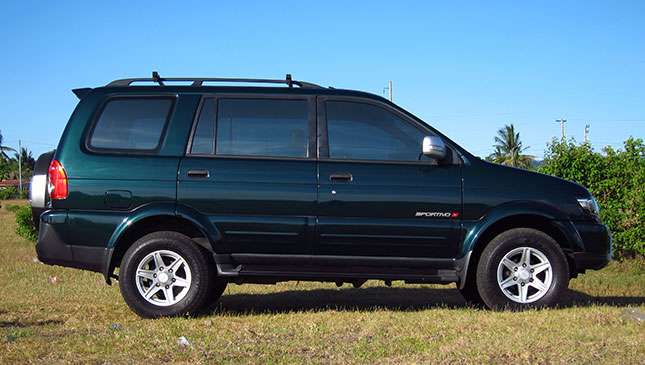 During a nostalgic road trip to the northern tip of Luzon to celebrate the final run of the Isuzu Crosswind, we got to chat with Joseph Bautista, Isuzu Philippines division manager for marketing and sales, about the impending shift to the Euro 4 standard in 2018, and what it means for the local automotive manufacturing industry. Plus, he also shared some interesting facts about one of the enduring nameplates in the local automotive scene. Joseph was heavily involved during the introduction of the Crosswind many years ago, and it is very close to his heart.
Q: Why the urgent shift to Euro 4?
A: The environment is the issue, and the government wants to clean the air. But we did it in such a hurry. There are advantages and disadvantages to the shift, but even now we can see that Metro Manila isn't so smoggy anymore.
Continue reading below ↓
Recommended Videos
Q: Why can't Isuzu just put a Euro 4-compliant engine into the Crosswind?
A: Putting an engine is easy, but it's not just the engine. You have to change the transmission, the axle, the brakes (for the faster speeds), and modify the engine bay and chassis. It's an entire system, not just the engine. It involves an intake and exhaust system, and on-board diagnostics. The original engineers of the Crosswind from the late '90s who are the experts in the model might have moved on to different projects already.
Q: How will local manufacturing be affected by discontinuation of the Crosswind?
A: That will be about 25,000 vehicles. The Crosswind, and the Mitsubishi Adventure and L300, have the highest local content, so they support local parts manufacturing. There are many SMEs and second-tier suppliers involved. Parts include nuts and bolts, and small brackets. These three models support the value chain. When production stops, about 25,000 of 100,000 cars that are assembled in the Philippines will be gone. Sales are at 450,000, so one out of five vehicles is assembled in the Philippines, and we are removing 25% from that one. A lot will be lost. Plus, a lot of SMEs will face immediate shutdown because they primarily exist because of those three vehicles.
Q: When and how will this go into effect?
A: We can no longer register Euro 2 vehicles after December 31, 2017.
Q: What will we be missing after this?
A: After 2018, there will no longer be any vehicles like the Crosswind, Adventure, and L300. These three vehicles are everyday workhorses. These are relatively cheap, and everyone can afford them. These are the vehicles used for hauling laundry, food for catering, and school buses. There will be no more 10-seater AUVs or L300s that you can use for daily chores or for your small businesses. Will you use your MU-X for hauling goods from the market? It's the end of the era of the multipurpose vehicle.